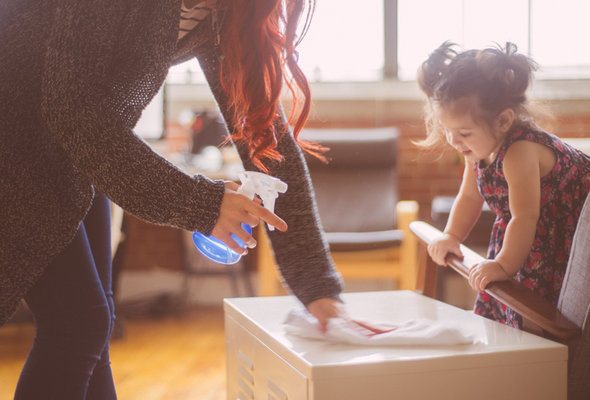 The cold weather will soon give way to the warmth of spring and for many people, it's the time of year to tackle those cleaning and maintenance projects they've been putting off. When you're through decluttering the attic and the basement it might be a good idea to do a little spring cleaning where your finances are concerned.
Find out now: How much do I need to save for retirement?
Taking some time to look at where you're at can give you an idea of how well you're doing when it comes to managing your money. If you're ready to clear out the financial dust bunnies, here are some tips for getting on the right track.
1. Get Organized
Being disorganized is one of the easiest ways to sabotage yourself financially. If you're not keeping up with when your bills are due or how much interest your credit card is charging you, you're most likely throwing away money each month. You are also potentially putting your credit score in danger. Tackling that mountain of unopened mail and old paperwork once and for all should be a top priority in the spring cleaning of your finances.
Developing a system for keeping track of when your bills are due is a simple way to make sure things get paid on time. Whether you prefer to track your bill payments on a spreadsheet or just pencil them in on your calendar, the key is to figure what works and stick with it.
Go through your papers and figure out what you need to keep and what you can toss. You may want to set up separate files for things like investment statements, insurance documents, receipts and paperwork you'll need for taxes. It may take you a few hours to sift through all your financial statements but it'll be well worth it the next time you need to find something.
2. Go Over Your Budget
A budget is essentially a plan for how you'll spend your money each month. You write down what all of your expected expenses are and compare it to your income. You should have more money coming in than going out. If you don't, it's a sign that your budget needs some work.
Related Article: Budgeting Tips for Lazy People
Going over your budget regularly is a smart move, especially if you've noticed that your expenses are creeping up or your pay has dropped. Taking a hard look at everything you're spending money on each month can help you decide what you can cut back on or eliminate altogether. Even if you're only trimming a few dollars here and there it can really add up over the long term.
3. Develop a Debt-Free Plan
If you're in debt, paying it off can seem all but impossible if you don't have a solid plan. If you've been throwing money at your credit cards month after month but you don't seem to be making a dent, it's time to get serious about dumping the debt once and for all. Use your financial spring cleaning to fix the problem.
Take some time to add up everything you owe, making note of what your interest rates for each debt are. Once you've got an idea of how expensive each debt is, you can decide what order you want to pay them off. Getting rid of the highest interest debt first can save you more money but tackling smaller debts right away can reduce your overall balance faster. Whichever method you choose, the most important step is staying committed to your debt payoff plan.
4. Check Your Credit
Periodically checking your credit report is essential when it comes to protecting your information and maintaining your score. It's all too easy for an identity thief to rack up thousands of dollars in debt in your name. Keeping an eye on your credit can stop them in their tracks.
Get a free copy of your credit report and go over it carefully to look for any suspicious activity that may indicate identity theft. It's also a good idea to look for errors or inaccurate information that could be dragging your credit score down. If you find something that you think is incorrect, you should initiate a dispute with the credit reporting bureau to have the information investigated and verified.
5. Reevaluate Your Retirement Strategy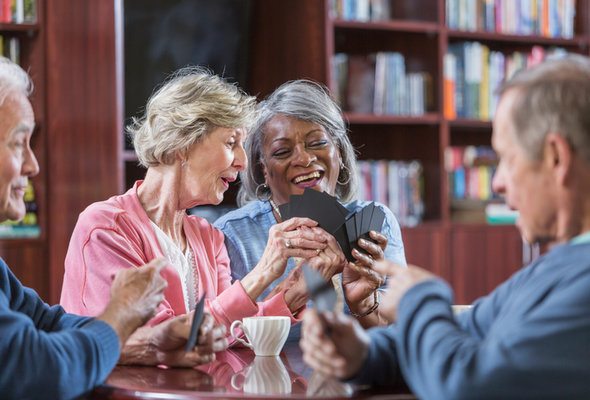 Putting your retirement savings on autopilot takes some of the hassle out of building your nest egg but you shouldn't just set it and forget it. You should routinely review your investments to gauge how well they're performing and whether or not it's time to rebalance your portfolio.
If you're enrolled in a retirement plan through your employer, you may also want to consider upping your automatic contributions. Increasing your elective salary deferrals by even 1% can add up to significantly more savings over time. Just make sure you're not putting in more than the annual contribution limit, since you could get hit with a tax penalty for overfunding your account.
Related Article: 5 Ways You Could Be Sabotaging Your Retirement
Bottom Line
When it comes to your finances, you can't afford to be like the groundhog and stay in the dark. Shedding a little light on the situation can help you clear out the cobwebs and keep your financial house in good shape. Happy spring cleaning!
Photo credit:©iStock.com/huePhotography, ©iStock.com/level17, ©iStock.com/kali9