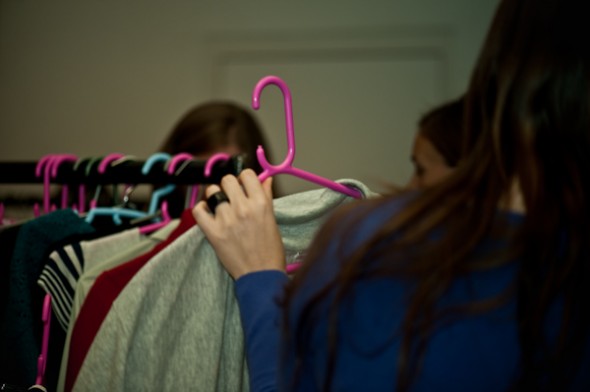 A lot of us are in various stages of spring cleaning, out with the old and in with the new. However, when it comes to buying that new spring/summer wardrobe some, even the fashionistas among us, may be holding off this year. Maybe it's higher gas prices or maybe you are still recovering from those record energy bills from our "winter of discontent." Whatever the reason, Americans are spending less.
In fact a recent report found that U.S. consumers scaled back their spending for the first time in a year. The Commerce Department says in April consumer spending fell 0.1 percent because of slower auto sales and services like heating homes. Consumer experts say retail spending has been weak so far this year.
The Best Things to Buy in Summer
So how do you spruce up your wardrobe without sinking yourself deeper debt? Here are five ways fashionistas can cash in on their clothes and make a fashion splash.
Online Store
Most of us know or have heard of eBay, eBids, and Amazon but there are other websites that allow you to set up your own online store to sell your clothes and accessories. Do some research and find one that fits your needs. If you have designer clothes or bags and accessories that you haven't worn in at least a year this could be your opportunity to cash in on them, and replace them with new looks.
Social Media
This is an inexpensive way to hold a virtual garage sale. You can let people know what you have to offer and they can inbox or message you if they want to purchase them. Make sure you check the policies of whatever site you chose to use. Some may require you to register as a business. Remember, even if you are selling to one of your friends or followers, conduct the transaction in a public place and do not accept checks. Also make sure you give them a receipt marked "AS IS" and "Final Sale" to avoid any misunderstandings.
Find Cash in Your Trash- How to Sell Your Junk Online
Group Yard Sales
My old neighborhood does this every year and I think it's a great idea. Rather than have one or two people have a garage or yard sale, the community joins forces for a one-time yard sale that will bring slews of people into the neighborhood. If your community does not offer such a weekend, you might want to get with a few friends and host a yard sale. There really is strength in numbers.
Fashion Swap Party
This is the old college clothes swap all grown-up. Invite about a dozen people to your home. Ask each of them to bring five outfits, as many accessories as they want, and at least two pairs of shoes. Make sure you invite folks with a fashion sense and those with various body types to make sure everyone gets a chance at something. Also have each person bring a snack and a beverage. It costs you very little, but you may end up with a few new outfits or accessories and you had a lot of fun in the process.
Jeans for some "Cha-ching"
This is one for you designer jeans fashionistas. You can cash in on your jeans on various websites without a lot of red tape. The sites let you know what brands they are buying and even send you a free shipping envelope if your jeans are hot sellers.
The bottom line, you can update your wardrobe without going broke. I am a fan of high end consignment shops, you can get some awesome deals. Happy shopping, frugal fashionistas.
Photo Credit: Greengaged