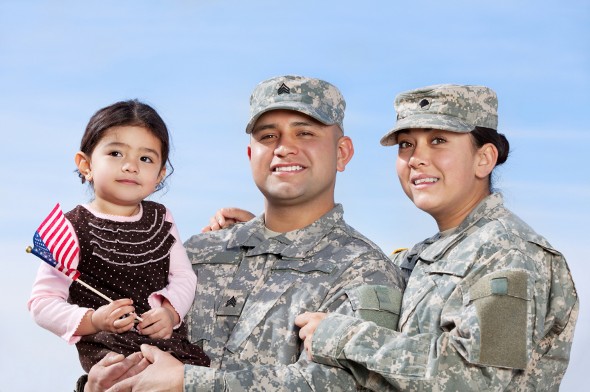 Programs such as VA business loans and VA home loans help veterans prosper after serving in the Armed Forces. And each year, we pay tribute to these men and women on Veterans Day. In addition to parades, a variety of perks are out there for veterans on November 11. Find out which companies plan to honor military personnel with discounts and free goodies.
Find out now: How much house can I afford?
1. Free Meals
Veterans looking to enjoy a hearty meal on November 11 will be happy to find that many establishments offer free food to current and former members of the Armed Forces. Golden Corral has agreed to provide free dinner to active service members and veterans. The event, dubbed Military Appreciation Night, will take place on Veterans Day between 5 p.m. and 9 p.m.
Red Lobster, Max & Erma's and Olive Garden are some of the other businesses that want to ensure that veterans eat free of charge on their day. In 2014, a long list of restaurants handed out free appetizers or meals to veterans, including Bob Evans, TGI Fridays, Carrabba's, Chili's and Denny's. There may be more deals available from local restaurants in your area.
2. Store Discounts
Once they're nice and full, veterans and current military personnel can head off to the mall for some shopping. Major retailers across the nation typically have Veterans Day sales for civilians, but there are often exclusive deals available for veterans.
Take Steve Madden for example. In 2014, all customers got 20% off on November 11, but veterans and active service members received a 30% discount.
JCPenney gave veterans, active members of the military and their families an additional 20% off purchases for 13 days in November 2014. The discount applied to certain clothing, shoes and accessories and veterans could also receive 10% off some furniture and mattresses. As Veterans Day draws closer, stores should begin to officially announce their sales and deals for 2015.
Try out our cost of living calculator.
3. Free Recreational Activities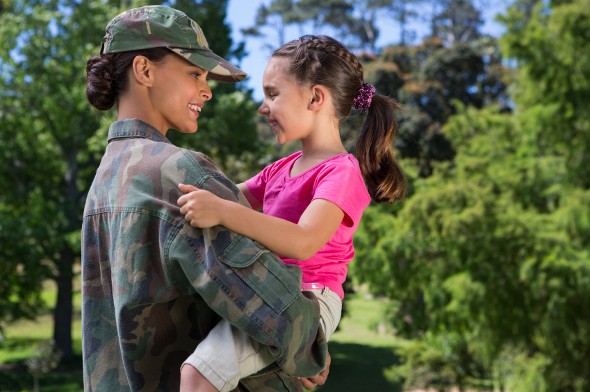 Active service members and veterans who'd rather skip the department stores on their holiday can instead visit a theme park or a museum. Current service members can take up to three dependents with them to SeaWorld, Adventure Island or one of the other Busch Gardens theme parks for free on Veterans Day (or any other day of the year).
Military personnel, veterans and their families get free access to Colonial Williamsburg in Virginia this November 6 – 11 and the Harley-Davidson Museum in Milwaukee, Wisconsin on November 7, 8 and 11.
The 133 national parks that charge entrance fees waive them on Veterans Day and eight other holidays. You could stop by a park or take a trip to the World of Coca-Cola if you're in the Atlanta area. Retired military personnel, reservists and active service members always enter for free and they can buy half-priced tickets for four friends and family members the week of Veterans Day.
4. Travel Discounts
If you've been living on a tight budget, Veterans Day discounts could give you the opportunity to take a much-needed vacation. On any given day, veterans can receive discounts on airfare. But on Veterans Day and the following weekend, vets and their families can score some great deals.
Not a fan of flying? Jefferson Lines offered free bus travel to veterans on Veterans Day in 2014. On all other days of the year, veterans can save 10% on tickets.
Check out our budget calculator.
5. Hotel Deals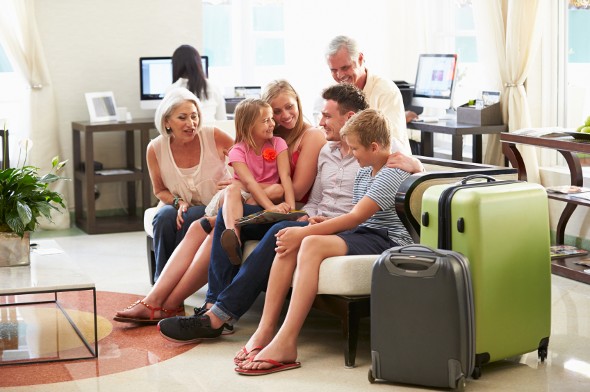 Once you reach your destination, you'll need a place to stay. Veterans can get discounts on hotel rooms as members of programs like Veterans Advantage. If you're not part of a program, other hotels and resorts might take a percentage off when you book rooms in November.
For example, Armed Forces Vacation Club resorts around the country have special Veterans Day deals and so do the Kingsmill Resort in Williamsburg, Virginia, The Inn at Sea Island in Saint Simons Island, Georgia and The Broadmoor in Colorado Springs, Colorado.
A Final Word
Whether you choose to indulge in a free slice of pizza or a free trip to an amusement park, you can make this Veterans Day memorable without breaking the bank. Before you leave home, you'll need to put on your uniform or bring proof that you served in the Armed Forces if you want to take advantage of the discounts. It's also a good idea to call ahead to confirm that the particular location you're going to visit offers Veterans Day deals.
Photo credit: © iStock.com/DanielBendjy, © iStock.com/Wavebreakmedia, © iStock.com/monkeybusinessimages