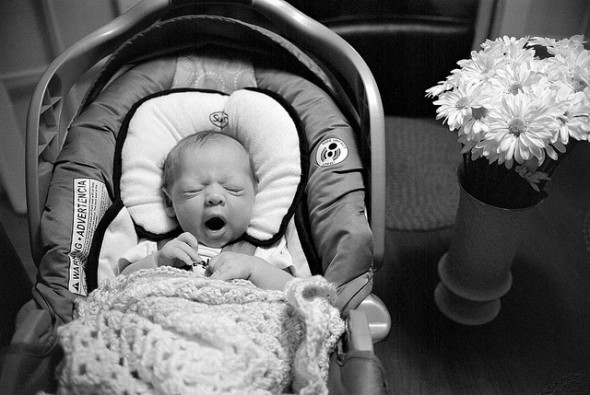 Everyone likes to save money and one of the easiest ways to keep more cash in your wallet is to shop secondhand. Whether you're browsing the local flea market or surfing the ads on Craigslist, you're sure to find deals on everything from books to clothes to furniture. While it's better to buy some things used, there are certain purchases you can't afford to skimp on. Here's a list of things we think you're better off buying new, even if it means spending a little more.
Find out now: Is it better to buy or rent?
1. Mattresses and Bedding
A quality mattress can cost hundreds or even thousands of dollars but it's worth it to shell out the extra cash for a new one. When you buy a mattress or bedding secondhand, there's no way to guarantee that it's clean. Things like bodily fluids, pet dander, mold and mildew may not be visible to the naked eye so you won't really know what it is you're sleeping on every night.
Mattresses can also harbor a variety of organisms, including dust mites, fleas and bed bugs, all of which may pose potential health risks. Getting rid of these nasty critters can be a time-consuming and costly process, particularly if your home becomes infested with bed bugs. While it might seem like you're getting a good deal on that used mattress, you could end up getting more than you bargained for.
2. Car Seats
Keeping your little one safe on the road begins with choosing a car seat that's designed for your baby's age, weight and size. Car seats typically cost around $50 but some high-end models can run as high as $400, so it may seem like a no-brainer to snag a used one at a fraction of the cost. However, you could be putting your child at risk if you're involved in an accident.
Even though a used car seat may look structurally sound, there could be damage or defects that aren't noticeable. If the model is several years old, it may not be up to current safety regulation standards or there could have been a recall issued that you're not aware of. When it comes to your baby's well-being, it's worth it to spend a little more for added peace of mind.
3. Cribs
A new crib can be expensive but it's ultimately an investment in your baby's safety. Cribs are frequently the subject of recalls, especially models that feature a drop sides. For example, Nan Far recalled its Rockland Furniture round cribs in July because of a possible strangulation or suffocation risk associated with the crib's drop side mechanism.
Just like with car seats, it can be difficult to detect damage or the potential for a malfunction with a used crib. You can check for product recalls but that's not necessarily a guarantee that the crib is safe. If you want to make sure that both you and baby rest easy at night, you're better off passing up that secondhand crib for one that's brand-new.
4. Bicycle Helmets
According to the American Academy of Orthopaedic Surgeons, wearing a bicycle helmet can reduce your risk of a serious head or brain injury by 85 percent. Buying a helmet used can save you a few bucks but it could mean the difference between life and death if you're involved in an accident.
Even though a used helmet may look like it's in good shape, there may be minor cracks or damage to the interior foam that you can't see. If the helmet is weakened structurally, it may not be able to absorb the impact if you fall, which could leave you vulnerable to a serious injury. Spending a few dollars more for a new helmet is a small price to pay for your safety.
5. Tires
Buying new tires can put a serious pinch on your wallet but it's money well spent in the long run. You could save money by going with used tires but it's a trade-off since you don't know how well they'll perform. Damage or wear may not always be visible and you could be putting yourself at risk for an accident when you use tires that were previously owned.
Consumer Reports advises shoppers to only buy new tires and to check the Department of Transportation designation to find out when the tires were manufactured. Avoid buying tires that are more than a few years old since the rubber can degrade over time. It's also a good idea to check out the latest safety reviews to make sure the tires you choose have a good performance rating.
The Bottom Line
Buying used can be a major money-saver but it doesn't always pay to cut corners. Forking over a few extra bucks for those new tires or a shiny new crib is a smart investment and you could be shortchanging yourself if you buy secondhand.
Photo Credit: kjs3341