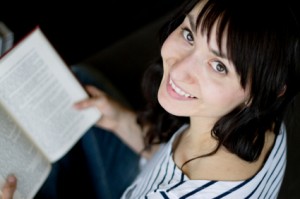 Are you considering going back to college to finish your degree? Maybe you're thinking about pursuing a different career and need to earn a certification to make it a reality — or perhaps you need a graduate degree to increase your earning potential in your current profession.
Find out now: What will it cost to go to school?
Thanks in part to the recent recession, many adults are headed back to the classroom to pursue additional schooling. While education can have a positive effect on your financial situation in the long term, going back to school can present short-term challenges, especially if you have a family to support.
"Going back to school is a wonderful and courageous thing to do as an adult," said Kathleen Burns Kingsbury, author of "How to Give Financial Advice to Women: Attracting and Retaining High-Net-Worth Female Clients," in an email interview. "If you plan accordingly and factor in all the financial and emotional components to this transition, going back to school can be a fun and life-changing experience."
Ready to take the plunge? Here are five things you should do before heading back to school.
1. Talk with Your Current Employer
Once you decide to go back to school, discuss your plans with your manager or HR representative and find out about any benefits that can help with your transition.
"Check with your employer to see if they offer any tuition or student loan reimbursement benefits," Sue Burton, managing director of consumer products and marketing for American Student Assistance, told us. She also recommended that potential students talk with their employers about adjusting their working hours, or even switching positions to generate income that could defray the costs of tuition or student loans.
2. Research Financial Aid Options
If you aren't eligible for any tuition reimbursement from your employer, your next step should be to research grants, scholarships and financial aid. "Adult students don't always consider or apply for grants and scholarships at the same rate younger students do," said Burton. "There are thousands of dollars that go unclaimed every year. Many scholarships specifically target adult students who are changing careers or developing new skills."
A good place to start is the U.S. Department of Education's website for the adult student. You should also check with the school you are going to attend, any professional societies you belong to and any local organizations that provide aid to adults heading back to school.
3. Consider Alternate Forms of Income
Most students, especially adults heading back to school, find that they also need to bring in some income while attending classes. "A creative approach to income generation while in school can help cover expenses while managing coursework," said Burton. She has seen students make money by doing freelance consulting, taking advantage of home-based business opportunities or even selling hand-crafted items in the online marketplace.
4. Create a Spending Plan
While some of your expenses will increase, such as books and tuition, other expenses will most likely go down, such as dry cleaning and entertaining. Go through your living and school expenses to look for ways to reduce expenses and come up with a spending plan.
"Often the cost of school may be underestimated, as the other factors that are less obvious than tuition are not considered, such as books, meals on campus and commuting costs for study groups," said Kingsbury. Common ways that she recommends students reduce expenses include buying used books, bringing lunch to campus and bringing their own coffee instead of heading to the campus coffee shop each morning.
5. Research Health Insurance Options
Spend some time investigating health insurance options. If you will be continuing to work part-time with your current employer, ask if you can remain on your current health plan. If you are married and your spouse has insurance, investigate the costs of adding yourself and any dependent children to his or her plan. Many colleges also offer student health insurance options that are reasonable and geared to the student lifestyle. If none of these options meet your needs, you may be able to purchase a college student health insurance plan directly from an insurance provider.