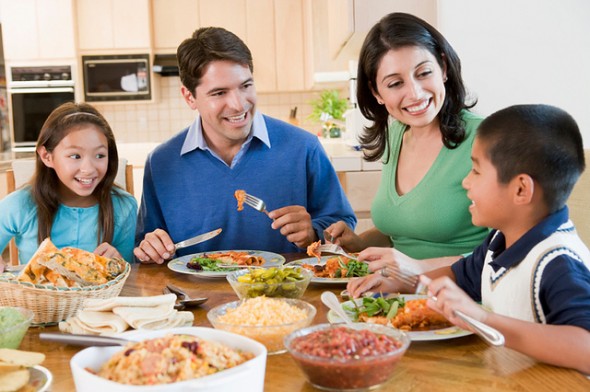 If you've decided that 2014 is the year that you spend less and save more, you need to be prepared for potential curveballs. While you've got the power to decide when and where to part with your hard-earned cash, one thing you can't control is what the things you buy cost. Shopping around, using coupons or other money saving tips can help, but ultimately someone else is setting the price for the things you buy.
Check out our credit card calculator.
Even though inflation is still relatively low at 1.5% according to the latest Consumer Price Index statistics, that doesn't mean that you won't see prices creeping up for certain items in the near future. If you're trying to keep your spending in check, here are a few things that will likely cost you more for in 2014:
Related Article: 4 Sneaky Ways Retailers Trick You Into Spending More
1. Food
If you've got a large family or you frequently dine out, food costs can quickly eat a major hole in your budget. Clipping coupons, buying generic vs. name brand and cooking more of your meals at home can ease some of the burden. But it can still be a struggle to offset rising prices. According to the U.S. Department of Agriculture, food prices are set to increase by about 3 percent this year, with prices for certain items soaring even higher.
Related Article: 5 Tips to Eat More, Pay Less
Chocolate, in particular, is expected to jump significantly thanks to worldwide cocoa shortages stemming from an extended drought in prime cocoa-growing areas. Prices went up only slightly in 2013 but they could shoot up as much as 26 percent over the remainder of this year. The cost of beef is also projected to go up between 3 and 6 percent while products made from wheat and wheat flour may see an increase of 4 to 5 percent.
Related Article: Why It Will Cost More to Get Your Chocolate Fix
2. Housing
Over the last year, the housing market has been on a steady upswing with home prices seeing gains in the double digits. This trend is expected to continue into 2014, with home prices increasing at a more moderate rate. According to the National Association of Realtors, existing home prices are set to go up by 5.3 percent, with new homes seeing a jump of 5.1 percent. That's good news for sellers but not so great if you're planning to take the leap into homeownership this year.
Related: Is It Better to Buy or Rent?
Renters may also see their wallets being squeezed more in 2014. According to a report released earlier this month from Reis, Inc., rent prices increased 3.2 percent in 2013 while vacancy rates fell to just 4.1 percent. Demand for rental properties remains high, as more people find themselves unable to buy due to tighter lending restrictions and rising home prices. If you rent instead of own, you could find yourself forking over more money each month to keep a roof over your head.
3. New Cars
If you're in the market for a new car, finding a great deal may be harder than you think. Cars will likely cost you more in 2014. Last year, new car prices rose on average 1.1 percent and according to Kelley Blue Book, car buyers can expect the trend to continue this year. The price increase is driven at least in part by the number of new models hitting the sales floor this year and a closing gap between supply and demand.
There is a silver lining, however, if you're shopping around for a new-to-you vehicle. Moodys Analytics predicts that used car prices will actually decline between 3 and 4 percent through the first half of the year. You'll have to act fast to score a deal though since prices may begin to climb after the summer.
4. Higher Education
Earning a college degree is a major milestone but it's also one that can come with a hefty price tag. Tuition rates have been rising steadily over the last few years and that seems likely to continue into 2014. Prices for four-year public colleges and universities increased 2.9 percent for the 2013-2014 school year.
Related: What Will It Cost To Go To School?
The price tag at private universities went up by 3.8 percent over the same period, according to CollegeBoard. Those are relatively small increases compared to previous hikes but higher tuition rates may make financing higher education more challenging for parents and students alike. So expect college to cost you more in 2014.
5. Postage
The U.S. Postal Service took a major hit in the post-recession era, racking up nearly $3 billion in losses since 2008. In an attempt to offset some of the damage, the Postal Regulatory Commission agreed to bump up the price of stamps temporarily. As of January 26th, stamps now cost 49 cents each, an increase of three cents. The increase is set to last for two years.
Across the board, postage needs will cost you more in 2014. The rates for postcards, flat rate envelopes, certified mail, registered mail, tracking, return receipts and signature confirmation are all set to increase. If you're keeping an eye on your bottom line, email, social media and online bill payment services are some cost-effective alternatives to snail mail.
Related Article: 6 Ways to Trick Yourself Into Saving More
When you're feeling the cash crunch, even a minor price hike can put you under a serious financial strain. Knowing where you're likely to see the biggest price jumps can help you adjust your budget accordingly and soften the blow to your wallet.
Photo Credit: newsusacontent