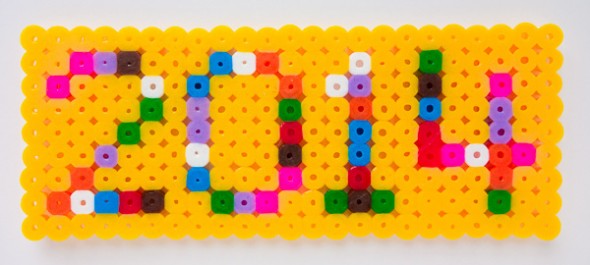 The new year is just days away and it's time to start planning for a fiscally fit 2014. Like most people, you probably include a few financial goals when you're making your New Year's resolutions. But following through is often easier said than done. If you're ready to take control of your money, here are some key moves you'll want to make next year.
1. Give Yourself a Fiscal Check-Up
Knowing where you're at financially can give you a better idea of how well you're doing in certain areas and what you need to work on. Set aside some time to go over every aspect of your financials, including your debts, assets, investments, income, expenses and insurance to look for weak points. For example, if you find that you have more liabilities than assets it's an indication that you may need to work on paying down your debts.
You should also take some time to go over your budget to see how it fits with what you expect your expenses to be in the new year. If you know your car insurance is going up or you plan to lower your cell phone plan, your new budget should reflect these adjustments. If you don't have a budget at all, then you should put that at the top of your financial to-do list.
2. Get Organized
Disorganization can cost you big bucks if you're constantly getting hit with late fees because you're not paying your bills on time. In addition to the hit to your wallet, being disorganized can also hurt your credit if you're frequently making payments late. Keeping track of when your bills are due is as simple as marking the dates on a calendar. But this one small move can have a huge positive impact on your finances.
3. Make Saving a Priority
If you're not stashing away money for a rainy day, you're likely to end up all wet when the storm clouds roll in. Financial experts differ in their opinions on a lot of things but not on the need for an emergency fund. If you don't have a safety net of cash in the bank to cover you against unexpected expenses, you're setting yourself up for financial disaster.
Saving money is a habit that can take time to pick up. Starting small is a good way to get the ball rolling. Even if you're setting aside $10 or $15 from every paycheck, the money will add up over time. Once you've got your savings account built up to a healthy level, you can direct your attention to saving for other things like retirement, a home or your child's education.
4. Ditch High-Interest Debt
Every January you say you want to get out of debt but when December rolls around, you're still dealing with those same credit card bills you had at the beginning of the year. If you're tired of lugging around a heavy debt load then it's time to make 2014 the year you pay it off for good. The first thing you need to do is figure out how much you actually owe. The final number may not be pretty but you need to know exactly how far you have to go.
Once you've added it up, you can formulate a plan for paying it off. Knocking off the smallest debts first can give you a motivational boost to keep going while paying down the ones with the highest interest rates will yield the biggest savings. Whichever method you choose, the key is to stick with it. Just be sure to review your debt payoff plan regularly to make sure you're staying on track.
5. Evaluate Your Estate Plan
Estate planning is often something that people tend to put off because they think they won't need to worry about it until they're older. The truth is, estate planning is not something you can afford to overlook, especially if you're younger or you have a family.
A basic estate plan can include several financial tools, such as life insurance policies, a last will and testament, an advance health care directive, a medical power of attorney and a living trust. If you're not sure what you need to include in your estate plan you should get in touch with a certified financial planner or an estate planning attorney who can evaluate your situation to help you make the right decision.
The holiday season is always hectic but you shouldn't let it distract you from fine-tuning your financials. With a little time and some careful planning you can get 2014 started off on the right foot.
Photo Credit: artisrams