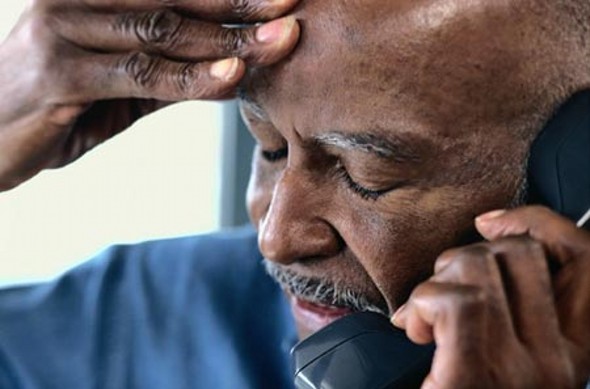 We don't like talking about money. And discussing finances with our elderly parents? That's especially uncomfortable. But there might come a time when your aging parents need help to manage their finances. Even parents who've been financially responsible their entire lives might begin to forget credit-card payments as they age. They might fall for financial scams or spend too much money on sweepstakes and charity organizations.
Find out now: How much do I need to save for retirement?
If you don't have a talk with them, your parents can quickly run into serious financial problems. How can you determine if your parents need help with their finances? Look for these five signs. If you notice any of them, it might be time for a money talk.
Missed Payments & Late Notices
Some signs are obvious. If you spot notices of overdue payments on your mother's kitchen table, that's a problem. Be wary, too, if your father mentions in conversation that he forgot to pay the credit-card bill or make his utility payment this month. And if your parents receive a shut-off warning from the electric company? That's a sure sign that they need financial help.
Your parents might never have missed a monthly payment while you were growing up. This doesn't mean, though, that missed payments can't pile up quickly as your parents age. Don't let your parents' past responsible bill-payment habits blind you to signs of trouble.
5 Steps to Help Care for Elderly Parents
Scams
You might receive a panicked phone call from your dad one day: He gave his credit-card number to someone selling something over the phone, and now someone is making fraudulent purchases on his credit card.
Seniors aren't the only people who fall victim to phone and Internet scams, but criminals do tend to target older consumers. If you find that your parents have fallen prey to financial scams — giving away personal information or making donations to non-existent charities — it might be time to schedule a money meeting. It doesn't take long for victims to accidentally give away large sums of money to scammers.
Donating Too Much
There's nothing wrong with being charitable, and there are plenty of worthy causes out there. But you shouldn't donate more than you can afford. That is a trap, though, that plenty of seniors fall into.
Seniors can be some of the most generous donors to charities. Unfortunately, they sometimes donate more than they can afford, leaving them short of the money they need to buy their groceries or pay their monthly bills.
Ask your parents how much they donate to charities. They might not want to tell you. But if the number they do quote surprises you — and if you know it's outside their budget — consider that a warning sign.
Careless with Money
Do you find envelopes full of dollar bills under your parents' living room couch? Do you see un-cashed checks from three months ago on the kitchen table? This might not mean that your parents don't need this money. It might mean that they are becoming careless or forgetful with the dollars they are receiving and that they do need.
Mounds of un-cashed checks are a sure warning sign that your parents might need an outsider — maybe you — to at least help them managing their finances.
Other Signs of Deterioration
Last year your mother sent your oldest daughter her birthday card and check twice, forgetting that she had sent the same gift one week earlier. Or maybe your father is getting lost as he drives once-familiar routes to neighborhood stores and restaurants.
Look out for other signs of mental deterioration in your parents. They might not be slipping enough that they need to move into an assisted-living facility, but they might have lost enough of an edge to require financial help.
5 Ways to Financially Support Your Elderly Parents
Managing money takes a lot of brain power. If your parents are struggling with other mental tasks, the odds are good that they're struggling with balancing their checkbooks, paying their bills and managing their budgets, too.
Photo Credit: flickr