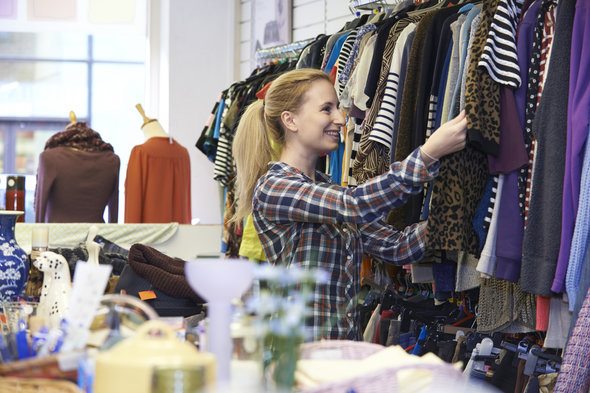 Shopping in thrift stores has become my new favorite hobby. Although I grew up with my mother taking me to thrift stores as a kid, I didn't really start appreciating them (and shopping at them myself) until I had a child of my own. Now, I'm so hooked that I have a hard time justifying why I should look for certain items anywhere else. So if you're trying to save money and you haven't checked out your local thrift scene, here are five reasons why you should give it a try.
Find out now: How much do I need to save for retirement?
Great Home Decor
Thinking of redecorating? Looking for unique end tables? Before you go splurge on brand new furniture or spend a hefty sum at a fancy boutique, check out your local thrift store. Not all are top-notch, and you should definitely scope out the scene to find the best stores in your area for home decor. Try Googling your area for results, too. Hardcore thrifties will usually post their fabulous finds online.
Children's Clothes Galore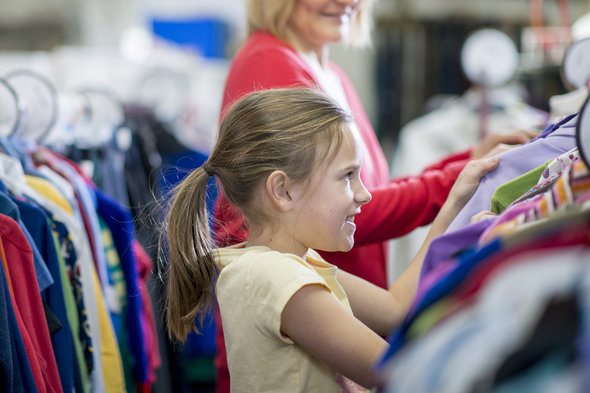 This is probably my favorite reason to shop at thrift stores. Since I've had a child and had to spend a significant amount of money on filling her wardrobe, thrift stores have become my best friend. At the rate kids outgrow their clothes, you can end up spending a small fortune if you buy brand new all of the time. Check out stores that let you exchange your old baby and toddler clothes for credit that you can use to shop in the store. (You will usually get more in store credit than you would get if you took cash.) You can often find new kids clothes with the tags still on them for a fraction of the price as a retail store.
Related Article: 5 Tricks for Saving on Back to School Clothes Shopping
Fabulous Kitchen Utensils
There's really no reason all your kitchen utensils need to be brand new. If you're looking for cast-iron pans or a nice set of silverware, a thrift store is a great place to start. Sure, there may be some junk you have to sift through. But if most utensils have survived one owner and were still in good enough condition to make it to a thrift store, they're probably of pretty good quality.
Designer Clothing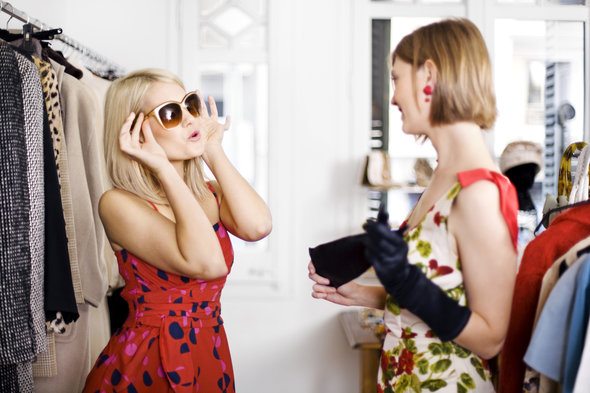 You'd be amazed at some of the great designer labels you can find at a thrift store. If you're willing to spend a little time sorting through the racks, you can come across some great finds. A trick I learned is to shop at thrift stores in a more upscale neighborhood, because you know the community will donate some higher-end clothes that would cost quite a bit more if brand new.
Related Article: 8 Things You're Better off Buying Secondhand
They Support Your Community
Unlike many retail or big box stores, thrift stores often support non-profits in the community with the money they make. The Salvation Army, for example, donates profits to help the homeless with housing and food. And many local thrift stores are fundraising store fronts to help battered women and children. Spending your money at a thrift store can be a great way to help contribute to your own community.
It's a good idea to consider stopping at a thrift store to at least price check items before you shell out a lot of money. Just remember, there are some things worth splurging on to get them new.
Photo credits: ©iStock.com/Highwaystarz-Photography, ©iStock.com/Christopher Futcher, ©iStock.com/Alija