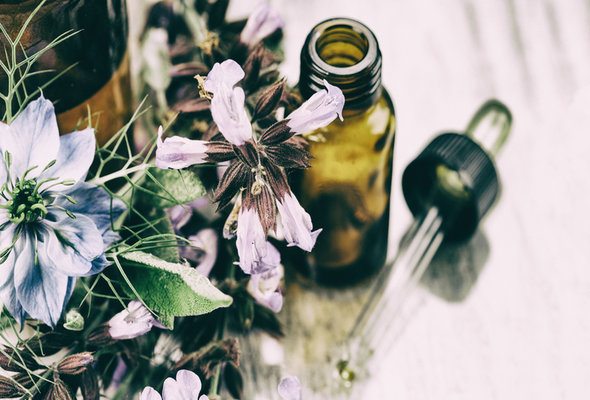 At the grocery store there are aisles full of over-the-counter medications, cleaning products, hair shampoos and conditioners that can be purchased. While these products may be helpful, they are not the end all and be all when it comes to household needs. There are many home remedies that can be made with everyday products often found around the home. The benefit is that these home remedies are often cheaper than the actual products designed for specific purposes.
Need help setting a budget?
Here are 5 home remedies to save you money:
1. Homemade Shampoo
Instead of using costly shampoos, you can invest in a bottle of apple cider vinegar and a box of baking soda. Both the products can be used to clarify your hair, either separately or in conjunction with one another. Use 1 parts apple cider vinegar to two parts water. Either spray onto scalp with an applicator bottle or pour directly onto your hair. Rub it into your scalp and let it sit for a few minutes. Then rinse out. The same process and recipe works for the baking soda.
Related Article: Fight With the Fork: Saving Money by Staying Healthy
2. Homemade Hair Conditioner
If you need shampoo, chances are you need hair conditioner. There are tons of hair conditioner recipes you can find all over the internet. Most of these recipes use products found right in the produce section of your grocery store.
Here is a relatively simple conditioner that can be made using a banana and honey. Blend the banana up and mix with 1 tablespoon of honey. Apply the mask to your hair and let sit for 30-45 minutes. Thoroughly rinse out and shampoo hair as usual. This conditioner is meant to help those with dry and damaged hair.
3. Remedies for Minor Burns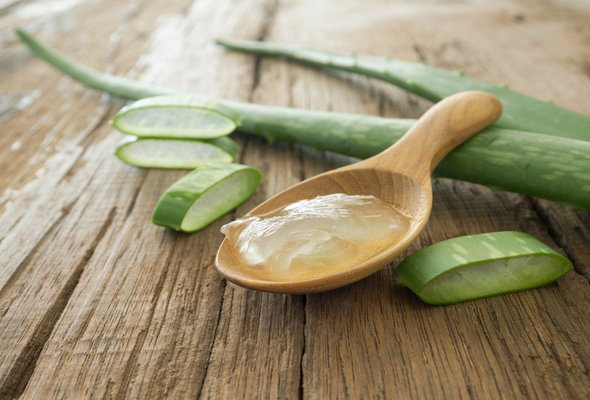 Accidents happen. Whether from cooking, ironing or some other activity, minor burns often occur in the house. Instead of purchasing some sort of burn cream, it may be a better investment to buy an aloe plant. You can easily break off a leaf of the plant when needed. Apply the gel from the plant to the burn for instant relief. Aloe can also be used for sunburn, hair treatments, constipation and a whole range of other ailments. It is the gift that keeps on giving.
4. Ginger for Stomachaches
You know the old remedy your mother used to use when you had a stomachache—some ginger ale? Well, you can go straight to the source and use ginger root. The benefits of using plain old ginger root- it's cheaper and does not have all the added preservatives of ginger ale.
Related Article: 5 Tips to Eat More, Pay Less
Simply take an inch or two of ginger root, remove the outside skin, boil about a cup of water and place the ginger in the water for about 5-10 minutes. Let the ginger steep for another 10 minutes or so. Then sip as you would regular tea. You can add lemon and honey to help make it more palatable. This remedy can be used for stomachaches, menstrual cramps and even indigestion.
5. Vinegar and Lemon Juice for Cleaning
Though household cleaners may smell great, it often takes a number of chemicals to be that fragrant. In addition to saving money, using vinegar and lemon juice to clean can help eliminate some toxins from your home.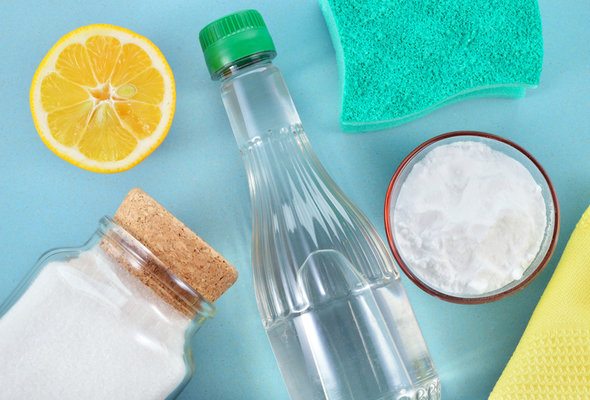 For the cleaning solution, you will need one part vinegar to two parts water in a spray bottle. Simply spray the concoction and wipe to clean as usual. Lemon juice is another natural acid that can be used to clean soap scum off bathroom walls, countertops and more. Cut a lemon in half and use the lemon to scrub the surface of what you are trying to clean. Lemon juice is also a natural bleach, so make sure you do a test run first, to see how your surface areas respond to it.
Home remedies are being used more and more across the country. Not only do these remedies help to save money, but they are often a healthier alternative to the regular products we are used to using. Give some of these a try and see how they work for you. If you don't like them your regular products will always be there to go back to.
Related Article: Decorating on a Budget: 8 Simple Ways to Use What You Already Have
Photo Credit: ©iStock.com/MarcoMarchi, ©iStock.com/utah778, ©iStock.com/Geo-grafika