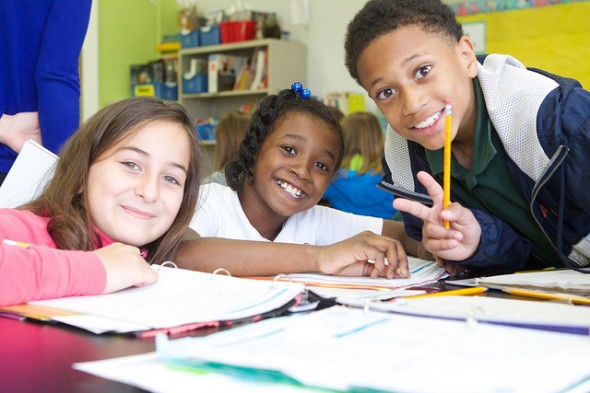 "Say it ain't so" may be the cry for every kid as summer vacay comes closer to ending. However, most moms and dads are already in back to school mode. Many of them wait for the annual sales tax holiday which usually happens in August. I'll provide you with a link later so you can check out your state's guidelines for a weekend of tax-free shopping. But there are some back to school buys waiting for you right now. The savings can sometimes outweigh any savings you will get waiting for the tax-free weekend.
5 Great Summer Job Ideas for Kids
I know parents (and I'll admit I was one of them) who would go by the list the schools send out to stores about what your child should have on the first day of school. That system worked when our children were in elementary school, but we found it a waste of time and money to go by the list once our children entered middle school and high school as their teachers veered greatly from the list with their own preferences, so we were left holding the bag, the school supply bag that is. We still have spiral notebooks that we bought in bulk nearly five years ago. Not to worry, I use them.
Drug Store Back to School Clearance
This should be a weekly check starting today. You will find everything from school supplies to hair accessories at your local drug store. Last week I found pencils, socks, barrettes, and hand sanitizer for half price or less.
1 Inch and 2 Inch Binders
These are staples for middle and high school. You should shop around and pick them up whenever you see them on deep discount. Trust me, get them now. They will go on sale in August, but you may be able to get them even cheaper now. Get as many as you can store because your student will likely need these for multiple classes.
Loose Leaf/Filler Paper
Buy this whenever and wherever you see the 100 count for less than fifty cents. This paper will sometimes go as low at 10 cents per pack. Stock and store and check out the sales circulars over the next few weeks.
Calendars
You can find sales on calendars right now for obvious reasons- the year is more than half way over. However, there are some stores that come out with mid-year calendars that are great for the school year. I recently picked up a July 2014 to July 2015 for $2.49. This is a great calendar for parents and students to get you through the school year.
Winter Wellness
Head back to the clearance rack at any store and search out hand warmers, hats and gloves, scarves, and winter socks. It may be blazing outside now, but remember the last winter we had and how the winter gear seemed to wear out sooner than expected.
As promised here is a link to find out when your state's tax-free weekend is scheduled. My advice is to shop around and shop often to find the best deals.
Frugal Summer Fun for Kids – Activities to Keep Your Sanity and Budget in Check
Photo Credit: flickr