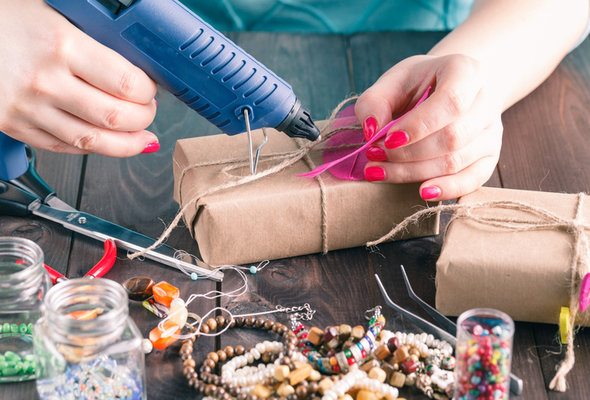 The holidays shouldn't be stressful, but they are. Finding the time to spend with friends and family, let alone all of the effort and time of shopping for them is hard. As if that wasn't stressful enough, there's always the cost of the holidays. Trying to pick out the perfect gift that's within your budget isn't easy, especially when you're just flat broke. There's no shame in making gifts for those you love, because sometimes the time and effort it takes to make a gift makes it that much more special.
Here are 5 awesome DIY gifts that will save you time and money.
For the Foodies
Foodie gifts are always a hit, and the holidays are a great time to give a pre-made recipe for scrumptious goodies! A super simple recipe for Coconut Pecan Muffins can be wrapped up in a great little bag.
Ingredients:
1½ cups all-purpose flour (spooned and leveled)
1½ teaspoons baking powder
½ cup granulated sugar
¼ cup light brown sugar
½ teaspoon kosher salt
1 7-ounce package sweetened shredded coconut (2 2/3 cups)
¾ cup pecans (chopped)
This recipe will make one dozen muffins, and can be kept in a sealed bag for up to one month.
Related Article: Top 4 Tips for Reusing Unwanted Gifts
Water Can Planter
This idea is not only cute, but really inexpensive. You can buy a metal water can from any department store or thrift store for about $5. Spray paint it with a coat of blackboard paint for about $3. Fill it with herbs or any plant, and write the name of the plant in chalk on the outside of the can. This is a super easy DIY gift that even those who are not crafty can manage.
Customized Charm Necklace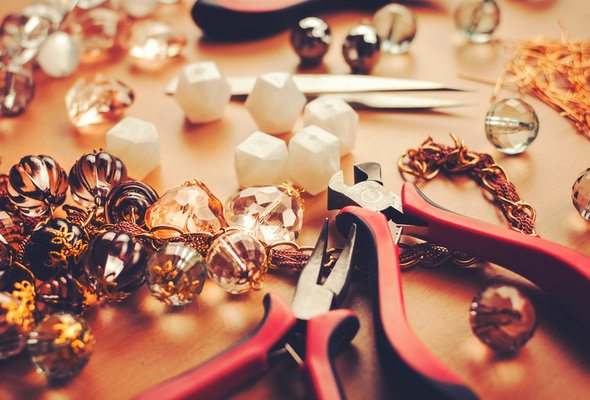 Got some fabric scraps lying around? How about a really cool photo that would be sentimental to someone you love? You can buy a pack of bevel charms at most department stores for about $3, and a pack of chains for $10. You'll need to purchase epoxy, which is can be found at most craft stores for $10 as well. Cut out the fabric or photo, glue it to the bottom of the charm and fill it with epoxy. You've got a totally customized and unique necklace for friends and family.
Spa in a Jar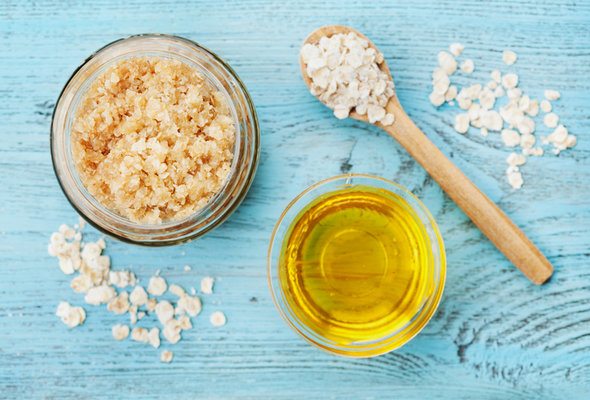 We all need a little pampering during the holiday season, so a spa in a jar is a great gift for just about anybody. Pick your favorite foot scrub, lotion, tealight candle and essential oils. Put it all in a leftover Mason jar and decorate the outside. It's the personal touches that make this DIY gift a winner.
Decorate Magnets
If you have any leftover tile or decorative metal sheets around the house, this is perfect for using those scraps. If not, buying a few tiles is really inexpensive. Buy any personalized metal charms at a craft store and super glue them decoratively to the front of the tile, and you've got a great DIY gift for anybody's home.
Getting stressed about spending money for gifts during the holidays isn't necessary. DIY gifts are just as great, and often more appreciated for the time and effort as well as the thoughtfulness in creating a one-of-a-kind gift.
Photo Credit: ©iStock.com/AndreyCherkasov, ©iStock.com/bekisha, ©iStock.com/Julia_Sudnitskaya