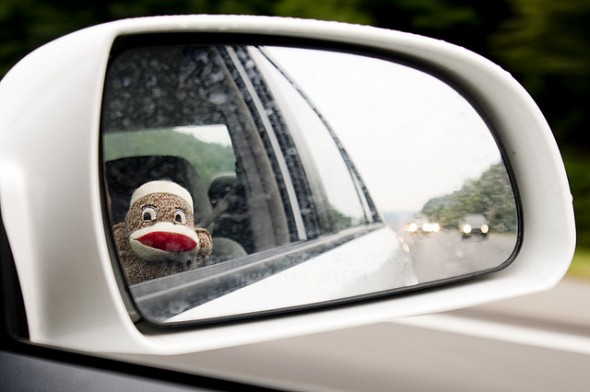 The dog days of summer are quickly approaching. For those with a serious sense of adventure that means one thing: road trips. You may be heading to a music festival like Bonnaroo, a historic tour of the East Coast, or simply visit a friend who lives a few states away. Whatever the occasion, road trips can get pretty expensive. Before gassing up the car, check out this list of four ways to save your money for the cross country journey.
Find out now: How should I save for retirement?
Watch Your Gas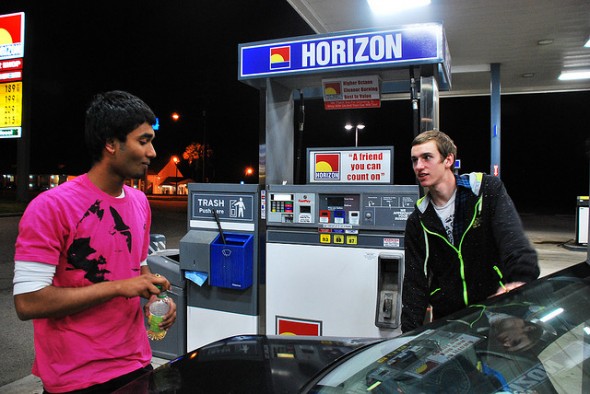 Without a doubt, gas prices will be the most annoying expense on a trip. Before you go, track where the cheapest gas stations are and plan to stop there. To keep up with the constant fluctuation of gas prices, AAA created an online Fuel Gauge Report that records gas prices across the country. And, if you would like to be even more prepared, AAA also has a Fuel Cost Calculator, which figures out how much the trip will cost you before you leave the house. All you have to do it enter the year, make, and model of your car. You can also use Gasbuddy to help you find cheap gas while you're on the road.
You can reduce your gas mileage by following these simple steps:
Cruise control- Accelerating and slamming on the brakes is a great way to burn through a gas. If you drive at a steady pace, you'll burn less fuel sustain, which means you'll stop less and spend less time trying to make up time by speeding. Using cruise control will also help you avoid a costly speeding ticket.
Ditch the air conditioning- It's tough to hear, but it eats up your gas especially in a car full of people and luggage. Crank it for a few minutes out of the hour, and keep yourself cool with ice packs and cold drinks if necessary.
Keep your tires properly inflated- before you leave and carry a tire gauge with you to check the pressure at rest stops. Low air pressure, increases drag which lowers the miles per gallon car can achieve.
Avoid Tolls
Even with EZPass, tolls are still a huge hindrance to road trips. They'll drain you of cash if you're out of state, and, if approached at the wrong time of day, may be a virtual parking lot. Electronic mapping systems and GPS devices for the car will often ask you if you want to take a route that doesn't include tolls, and for the sake of the trip, hit yes. If using MapQuest or Google Maps, look for a button that says something along the lines of "Driving Options," if you are not prompted.
Skip Chain Restaurants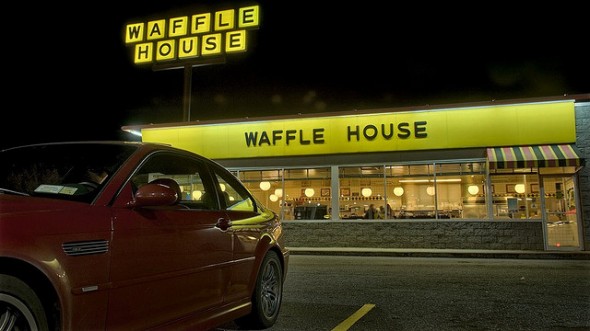 When you're on the road, it's tempting to stop at familiar places, including fast food restaurants at rest stops. On the upside, you know what you're in for. On the downside, well you're eating at a greasy spoon after sitting in a car for hours. Look for town diners and small restaurants with lots of cars parked outside – you'll get a better experience and if you time it right, you could walk in right in time for an Early Bird Special.
The same mindset can be applied to snacking. Car snacks are essential to any good road trip but when you pull into a rest area your choices may be limited to candy bars, chips and pixie sticks. Pool together some money before you leave and head to a store where you can buy snacks and bottled drinks in bulk- like Sam's Club or Costco. The selection will be much more satisfying for both your stomach and wallet.
Sleep for Free
Don't splurge on a hotel room, even though it might seem like the easiest and most refreshing option. A great way to save while you're not driving is to camp. Pack up the car with a tent and some sleeping bags before you leave and you can pitch them at national parks across the country for next to nothing, or in some cases, actually nothing.
If camping is a little too rough and tumble for you, consider downloading the Couchsurfing App. This great app allows you to search for people who will let you stay at their homes for just a few dollars per night. It sounds a little sketchy at first, but the app lets you narrow your search by looking for a specific age or gender of a host, and even lets you search people you may know.
With this list in mind you'll have less to stress about on your trip, and you can focus on the freedom of the open road.
Photo Credit: jeffbalke, zoomar, Pebal, kat st kat