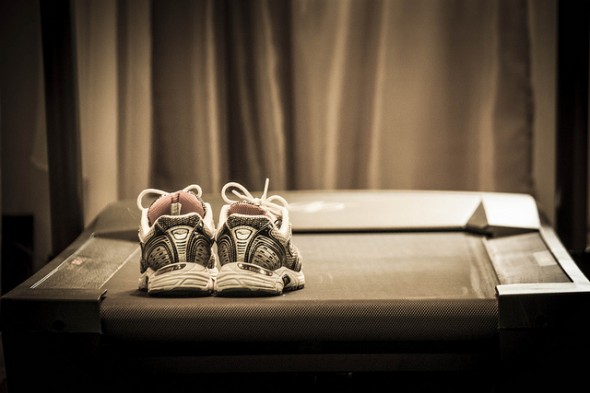 Taking care of your body is one of the smartest investments you can make. The more time and energy you put in maintaining good physical health, the bigger the payoff will be down the road. If you regularly eat the wrong foods or carry around extra weight it can significantly up your risk for developing health issues later in life. When bad habits lead to a serious illness, it can put a strain on your budget if you rack up hefty medical bills.
Related Article: 4 Health Habits That Can Save You Money
Shedding those unwanted pounds and maintaining a healthy diet can go a long way towards improving your health and your bottom line. For many people, cost is often viewed as a barrier to better health but you don't need a pricy gym membership or a pre-packaged diet plan to get in shape. If you're ready to feel the burn without feeling the pinch on your wallet here are some inexpensive tricks that can help you slim down.
1. Head Outside
Instead of spending all your free time cooped up inside why not get out and see the sights in your neighborhood. A brisk walk or a quick jog is a great way to get your blood pumping and all you really need are some comfortable shoes. If you live in a heavy traffic area or you don't feel comfortable traversing the rural roads near your home, taking a few laps around the track at the local high school is a great way to get a free workout.
If you live relatively close to your job, you may want to consider ditching your car for a two-wheeled ride. Biking your way to work not only burns calories but it also saves you money since you're not having to pay for gas. Even if it's just a few miles each day it can really make a difference in how quickly you reach your fitness goals.
2. Try an Outdoor Gym
Hitting the gym on a regular basis may not be realistic for your budget but that doesn't mean you have to forgo a good workout. Outdoor gyms are becoming an increasingly popular alternative for those who are looking to get in shape without spending a lot.
These gyms are typically found at parks and offer access to a wide range of gym equipment, including stationary bikes, elliptical machines and weight-lifting equipment. If you're fortunate enough to live near a park that features an outdoor gym you'll be able to access all the goods free of charge.
Related Article: 6 Fitness Trends Worth Buying Into
3. Tap Your Apps
Smartphones can do just about anything these days, including helping you keep tabs on your eating habits, track your workout history and monitor your weight loss progress. There are hundreds of different apps to choose from, depending on what you're looking for and the best part is, many of them are available for free.
MyFitnessPal, for example, allows you to record your meals and water consumption throughout the day along with any cardiovascular or strength training exercises you complete. You can enter your meals manually, use the barcode scanner for packaged items or search through the app's database, which is especially handy if you're eating out. The app also allows you to complete a fitness profile, outline your goals and record your weight so you'll always know exactly how you're doing.
4. Shop Smarter
Getting fit usually involves some changes to your eating habits and figuring out how to eat well without spending a lot can be a challenge. Processed foods are typically convenient and cheap but they're often lacking significantly when it comes to nutrition. If you're trying to give your health a boost, you need to be eating things like fresh fruits, plenty of vegetables and lean means but these items can make your grocery bill higher if you're not careful.
If you're trying to cut the junk from your diet, there are a few things you can do to keep your costs down. Planning out your meals, for instance, takes the guesswork out of cooking and it eliminates the need for a last-minute runs to the grocery store. Knowing what you're going to be eating also helps you to streamline your shopping list so you don't end up with any unnecessary items.
Buying fruits and vegetables when they're in season is another way to save, since the price is usually lower when these foods are readily available. It can also make sense to buy certain items, such as oatmeal or rice, in bulk since the per serving cost may be a little cheaper. When you're shopping for meats, look for deals on things that can be used to make two or three meals so you're stretching your dollars farther. Substituting ground turkey or chicken for ground beef can also be a money-saver, not to mention a healthier option.
Related Article: 4 Health Myths That are Costing You Money
If you're not working toward your fitness goals because it doesn't fit into your budget, you can't afford to put it off any longer. It may require a little creativity on your part but it's possible to improve your health without spending a fortune. Even if you're only able to make small changes it can make a big difference in the long run to your health and your finances.
Photo Credit: MHallPhotog