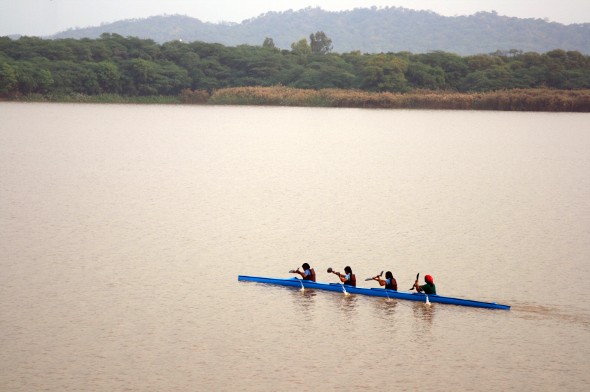 Several images likely pop into your mind when you think about Boy Scouts and Girl Scouts: hiking, camping out in the woods and boxes of Thin Mints and those soft shortbread cookies. But there's more to scouting than friendship and food. Your son or daughter can walk away with a series of skills, including a general understanding of finance and money management.
Check out our investment calculator.
1. Scouts Learn the Basics of Financial Literacy
Have you ever wondered why Girl Scouts wear vests filled with a bunch of sewn-on patches? The badges represent the skills that the girls have gained over time. There are more than 25 Girl Scout patches centered around personal finance topics and in order to earn one, members have to complete a series of tasks.
For example, 5, 6 and 7-year-old girls can receive the Money Counts badge once they've shown that they can differentiate between coin and dollar amounts. Girls in the second and third grades can earn the Money Manager patch if they can explain the difference between buying what they need and what they want while shopping. Preteens and teenagers can earn badges for being able to budget, set financial goals for the future and design their own business plans and marketing campaigns.
2. Selling Cookies Introduces Girls to Entrepreneurship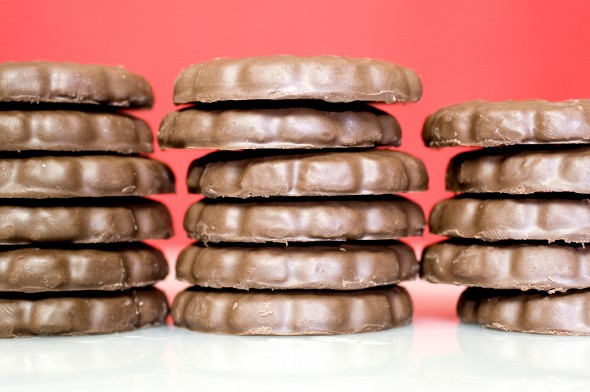 Every year, Girl Scouts across the country venture out into their communities to try and sell as many boxes of cookies as possible. Not only do they earn prizes, but these girls also get to experience what it's like to run their own businesses.
Girl Scouts decide how many boxes they want to sell and develop strategies so that they can reach their sales goals. Some girls set up tables in their neighborhoods to entice passerby while others convince their parents to do most of the selling for them. In the process, they can improve their interpersonal skills and learn how to track the funds they've raised.
3. Older Scouts Learn About Financing and Investing
High school girls in the 11th and 12th grades receive the Good Credit badge if they can show that they understand how credit cards work, know how to get a loan from a bank and know what it takes to build good credit.
Boy Scouts between the ages of 11 and 17 must be able to create a budget and track their spending for 13 weeks in order to earn the Personal Management merit badge. What's more, they have to prove to their counselors that they can list the benefits and drawbacks of investing in CDs, life insurance, stocks, mutual funds and savings bonds. Other concepts that they have to understand include loans, interest and the difference between debit cards, credit cards and charge cards.
4. Scouting Teaches Kids How to Make Financial Decisions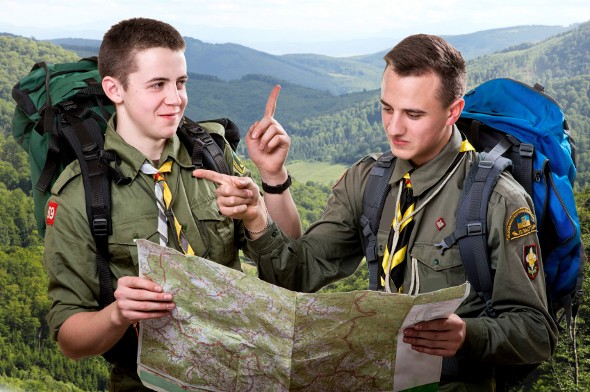 Scouts also learn how to make financial choices that lead to successful outcomes. While earning their Personal Management badge, Boy Scouts have to think about a big purchase that their families want to make and create a plan for how to save up money for it. After reviewing the plan with their family members and their counselors, the scouts have to compare prices and decide if it makes sense to buy the item or wait until a later date when it could be cheaper.
When their cookie sale ends, individual Girl Scout troops are allowed to keep roughly 10% to 20% of their earnings. The girls must figure out whether they want to save their money, spend it on snacks or donate their proceeds to charity. If they waste the majority of their money, they might not have enough to use in the future for supplies or other activities.
Related Article: Five Fun Ways to Teach Kids About Money
Bottom Line
Scouting goes beyond teaching kids about kayaking and pitching tents. It provides young people with a foundation for how to finance their dreams and handle money in a responsible manner.
Photo credit: ©iStock.com/impactimage, ©iStock.com/MarkCoffeyPhoto, ©iStock.com/RossHelen