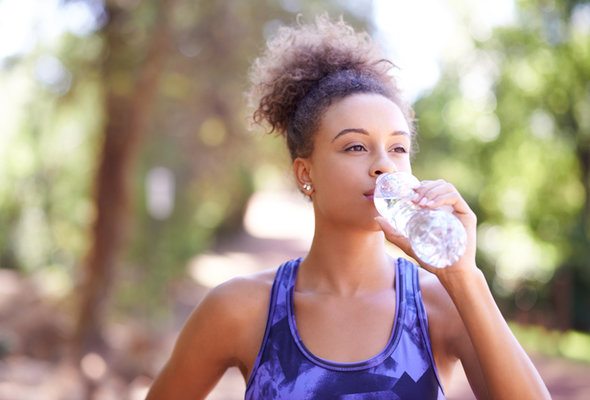 Your health is a priceless asset. How well you take care of it can have a big impact on your wallet. A poor diet and lack of exercise can contribute to major health problems. This can all add up to big medical bills later on. If you're worried about how your health choices will affect you financially, there are a few things you can do to improve your quality of life and keep more cash in your pocket.
Find out now: How much life insurance do I need?
1. Drink Less Alcohol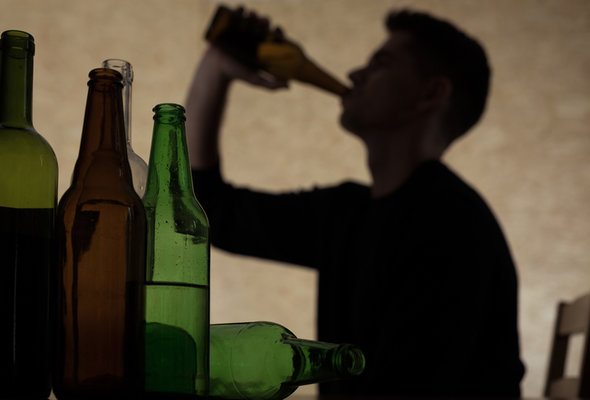 Having an occasional cocktail with friends is relatively harmless. But drinking more than one or two times a week could be wreaking havoc on your body and your budget. From a health perspective, drinking regularly can potentially lead to weight gain as well as several more serious consequences, including liver damage, increased blood pressure and damage to your immune system. If you're drinking more than a glass or two of alcohol a day, you could be setting yourself up for major health issues down the road.
Drinking regularly can also put a serious strain on your finances, especially if you frequent bars or restaurants. For example, let's say you go out with friends three times a week and your tab averages $20 a night. That's adds up to over $3,000 every year just on alcohol. Cutting back to just two nights a week can save you over $1,000. Plus your body will thank you for it!
2. Eat at Home
You are what you eat. This is something to consider the next time you pull up to that drive-thru window. Fast food is notorious for being high in saturated fat, calories and salt. These can lay the groundwork for things like obesity, diabetes and heart disease later on. It's easy to justify grabbing a quick meal when you don't have time to cook. But if you're eating fast food four or five times a week, you could be digging yourself an early grave, not to mention throwing away your hard-earned cash.
Even though it's relatively cheap, spending $10 a day on fast food adds up to $3,560 over the course of a year. A smarter investment would be buying healthy foods you can prepare at home. Fruits, vegetables, lean proteins and whole grains are your best bet if you're looking to eat your way toward better health. Plus your money goes a lot farther in terms of the number of meals you can make.
3. Drink More Water
Drinking water is one of the easiest ways to improve your well-being and it's much less expensive than buying those pricey energy drinks or that daily latte. If you're spending $5 a day on Starbucks, you're shelling out more than $1,800 a year just for coffee. If you prefer soda, you may not spend as much, but you're still filling your body with unnecessary caffeine, calories and sugar. That can contribute to bloating and weight gain.
Water benefits your body by flushing out toxins, carrying key nutrients to your cells and providing moisture for delicate ear, nose and throat tissues. If you're not getting enough water, you can become dehydrated. This can sap your energy and make you feel more tired. With no sugar, no calories and no caffeine, good old-fashioned tap water is a healthy choice. Plus it's relatively inexpensive when you buy a reusable water bottle.
Related Article: Do Sin Taxes Affect Cigarette and Alcohol Consumption?
4. Quit Smoking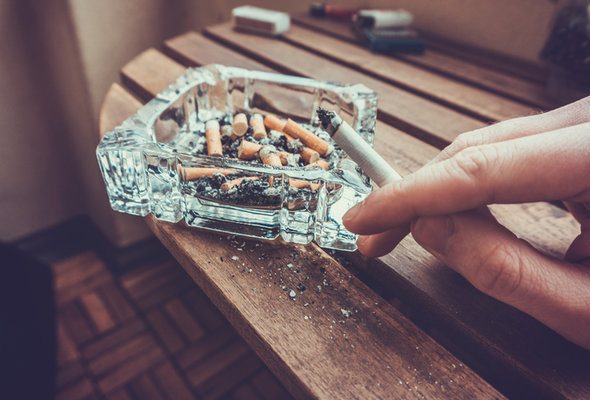 The Centers for Disease Control estimates that smokers are up to four times as likely to develop heart disease or have a stroke. Men who smoke are up to 23 times more likely to be diagnosed with lung cancer. Smoking by pregnant women has been linked to birth defects. Smoking has also been linked to other types of cancer and an array of lung diseases, including emphysema. When it comes to your health, the price of smoking is far too high.
According to the American Lung Association, the average price of a pack of cigarettes is $5.51. If you smoke two packs a day, you're shelling out over $4,000 a year for a habit that can potentially shorten your life span. The American Cancer Society estimates that smokers pay an average of $35 more in health care costs for every pack they smoke. That means your habit could end up costing you tens or even hundreds of thousands of dollars if you develop a life-threatening illness from smoking.
The Bottom Line
Your health is not something you can afford to take for granted. It's important to address poor lifestyle choices sooner rather than later. Even if it doesn't seem that significant, making just one small change every day can produce some major health benefits, not to mention a healthier bottom line.
Related Article: 4 Health Myths That Are Costing You Money
Photo Credit: ©iStock.com/Tassil, ©iStock.com/KatarzynaBialasiewicz, ©iStock.com/Terroa