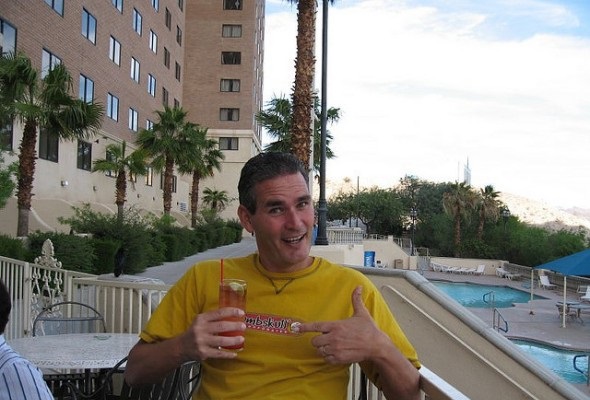 The old adage, 'nothing is free' applies to most things in our lives, but not everything. Does it sound impossible that you might actually score a free vacation? Yes, it does. Is it possible to get a free vacation if you make smart purchases, look for deals and are travel savvy? Yes, it is.
Related: What Credit Card is Best for Me?
Credit Card Rewards
Most people know about this one, but if you have a credit card, there's no reason not to have one that gives you points (or miles) to use for air travel. Trade in the points for free flights, and you've got at least one part of your vacation taken care of for free. Although some cards have blackout dates on travel with points, if you want to go on a vacation outside of major holidays and peak weekends, frequent flyer miles are totally worth it.
Of course, this is only true if you are buying things on the credit card that you would buy anyway and paying your credit card bill in full every month. But between signing bonuses and everyday expenses, you can rack up enough points to pay for a flight fairly quickly.
A Place to Rest Your Head
If you don't mind a little adventure in exchange for a free place to stay, then a websites like warmshowers.org or couchsurfing.com is perfect for you. Both services are hospitality exchange services, where you search for people offering up a room or a couch to weary travelers for free.
Warmshowers caters to the cycling community all over the U.S., Central and South America. Couchsurfing boasts free couch sleeping in over 100,000 cities in countries all over the world. Although both services are really designed for the individual traveler, they're a great way to meet new people and see the world for free.
If you're looking for something a little more upscale, airbnb.com and homeexchange.com let you browse through apartments all over the country (or world) that are up for traveling exchange.
Free Vacation Fun
So you've gotten to your destination for free, and have rested up, so now what do you do? Museums are always a favorite attraction when tourists are visiting a new locale, and many of them offer free admission during certain days of the year.
If you're a veteran, you can find a list of museums that offer free admission year-round at Blue Star Families. Many national parks also offer free entrance for 29 days a year. Check the federal government website to plan your free trip.
Many cities have free or cheap activities like walking tours or outdoor concerts. This makes many of them more appealing in the months with nicer weather. Festivals can also provide low cost entertainment and local libraries, like the one in Miami, sometimes have special coupons for certain events.
Photo Credit: conrado4