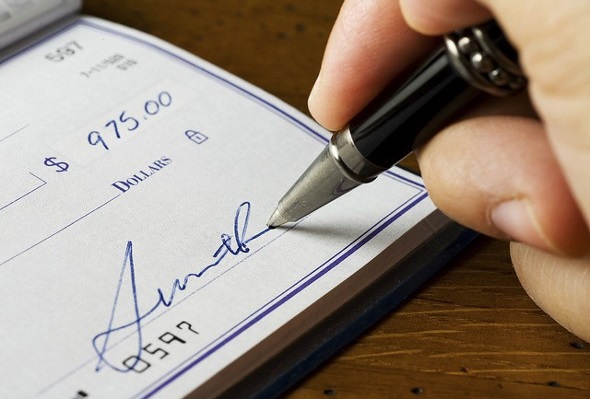 If you're torn between whether to rent or buy a home, consider that renting offers a lot of perks and fewer hassles. But one of the not-so-pleasant parts is handing over that big security deposit upfront. Ideally you'd be able to get all of that money back once you move out, but it doesn't always work out that way. Causing damage to the property or violating the terms of your lease could result in your landlord keeping your cash. Fortunately, there are a few things you can do to ensure that you get your deposit back.
Find out now: Is it better for you to rent or buy?
1. Read Your Lease
This is the most basic advice that financial experts have for renters but it's a common mistake. All too often, people sign on the dotted line without reading the fine print. Before you move in, it's important to sit down and review your lease carefully to see what you're responsible for in terms of maintaining the property.
For instance, your landlord may require you to have the carpets professionally cleaned when you move out or handle minor repairs for cosmetic damage yourself. If you don't know what it is you're expected to do to keep the property in reasonable shape, there's a good chance you're going to overlook something that will cost you some or all of your deposit.
It's also important to be clear on what kind of upgrades or improvements you can make. Some landlords may allow you to paint or hang pictures but only if you repaint or patch the holes when your lease is up. If you're hanging an expensive chandelier, you'd want to make sure you can take it with you once you move out.
Laws of the Land: Quick Tips on Dealing with Landlords
2. Document the Property's Condition
Before you move the first piece of furniture into your new rental, it's a good idea to go through with a camera and take pictures of any damage, no matter how trivial it seems. Whether it's a missing knob on a kitchen cabinet or a tiny scratch on the wall, you need to make sure you're keeping a photographic record of the things you see so your landlord can't call them into question down the line.
Then you will want to do the same thing once you're ready to pack up and move on. That way, you've got proof of what condition you left the property in so that if your landlord claims you caused specific damage, you'll be able to dispute it. It's also a good idea to ask your landlord to walk through with you so they can see firsthand any damages or improvements you've made.
Why You Can't Afford to Skip Renter's Insurance
3. Know Your Rights
States have different laws concerning tenants' rights and it's in your best interest to familiarize yourself with what yours are. At the very least, you should know how long your landlord legally has to return your security deposit and what, if any, legal recourse you have if they refuse to give up the money or you dispute the damages they're claiming.
For example, many states require you to send the landlord a demand letter outlining the reasons why you feel the money should be returned before you can take the issue to court. If you skip that step, you may end up forfeiting your rights to file a civil claim.
If your landlord won't cooperate and going to court is the only way to get your deposit back, proper documentation is a must. A copy of your lease, a copy of your demand letter if you were required to send one and copies of any letters or email exchanges between you and your landlord concerning your deposit are some of the most important things you'll need. The more documentation you can provide, the easier it may be to prove your case and get your money back.
Photo credit: flickr