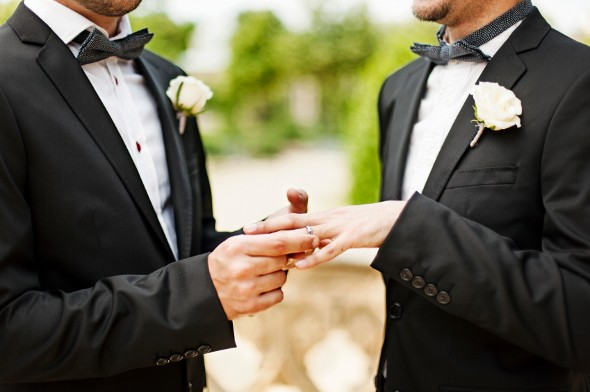 In June 2015, the Supreme Court decided to legalize same-sex marriage in all 50 states. While the ruling is a major win for many couples on a personal level, it also gives them access to a slew of financial advantages and perks. In light of the decision, here are a few items that gay and lesbian newlyweds might want to add somewhere on their to-do list.
Check out our federal income tax calculator.
1. Run the Numbers Before Filing Taxes
After the Supreme Court struck down a key part of the Defense of Marriage Act in 2013, gay and lesbian couples who were legally married could claim marital status on their federal tax returns. But some still had to file separately in states that didn't recognize their unions. Now that all same-sex spouses have the option of filing a joint return, it's important to be aware of how that could affect the size of your tax bill or refund.
Some gay couples will be subject to the marriage penalty, which occurs when your tax liability is higher because you file jointly versus filing separately. This usually happens when both of you are high income earners and you're not eligible to claim a substantial amount of deductions or credits. Even though the April tax filing season is months away, it's a good idea to look at how filing jointly could affect you now so you're not caught off guard once your return is due.
2. Get Your Estate Plan in Order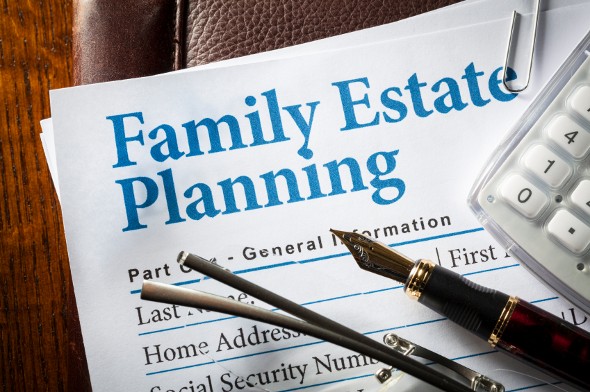 Another benefit of the court's ruling centers on estate taxes and inheritance laws. As long as they're legally married, same-sex spouses will now automatically inherit property, money and other assets when the other person dies without having to pay federal gift or estate taxes if their combined assets amount to more than $5.43 million in 2015.
Related Article: Understanding Death and Taxes
If you and your spouse have accumulated some significant assets or you're on the road to wealth, a clearly defined estate plan is a must. That means writing up wills or setting up trusts to determine how your assets get passed on to your beneficiaries. If you're concerned about who's going to make decisions about end-of-life care, you'll want to think about drawing up an advance healthcare directive as well that puts your spouse in charge of carrying out your wishes.
3. Rethink Your Retirement Plan
Building a nest egg can be a lot easier when you've got two people chipping in and one of the primary benefits same-sex spouses stand to reap has to do with Social Security. Spouses are now automatically entitled to spousal and survivor benefits that they may not have been able to get before. According to one analysis, that could translate to an additional $100,000 or more in lifetime benefits.
If you're married and your spouse doesn't work, you can set up and contribute to a spousal IRA on their behalf. Thanks to previous gay marriage rulings, there are no longer any obstacles to surviving spouses receiving benefits from pensions, 401(k)s or other employer-sponsored plans. And they can roll over an inherited IRA without having to pay a tax penalty.
If you haven't updated your beneficiary status yet, now might be the time to do it.
Try out our free 401(k) calculator.
Final Thoughts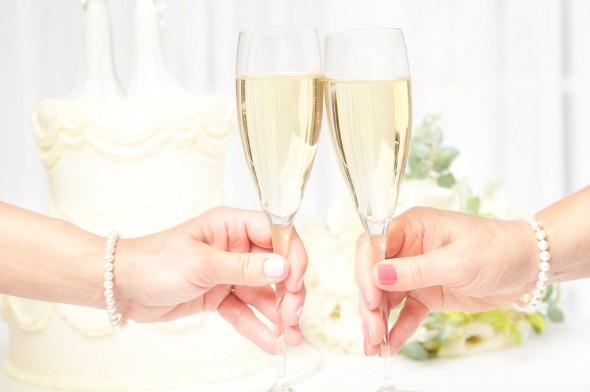 Although the Supreme Court's ruling has gotten a lot of backlash, it's overwhelmingly positive for same-sex spouses, particularly from a financial standpoint. Taking a look at how you stand to be affected can ensure that you don't miss out on a key benefit.
Photo credit: ©iStock.com/Alija, ©iStock.com/-Oxford-, ©iStock.com/YinYang