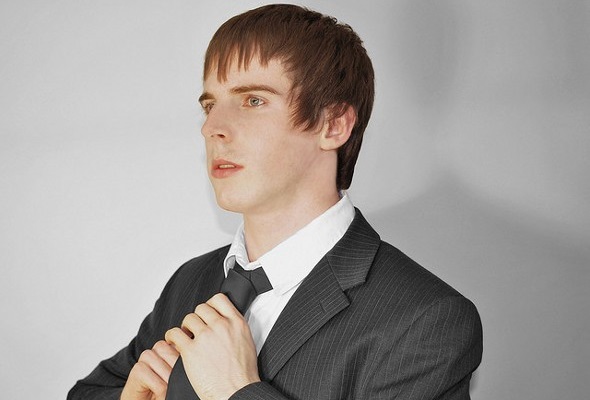 Congratulations, you made it through the ringer of college. All those sleepless nights you spent cramming, hungover mornings and hazy afternoons paid off and you can now hang your fancy bit of paper on the wall of your cubicle. However, in the current post graduate job market this is becoming increasingly difficult. But you don't have to take the journey alone. SmartAsset has put together a list of job hunting tips that will turn you into a ice-cold job hunter faster than you can say "student loan debt."
Finding the Right Job
Ask Professors/Former Bosses
The first place to go is to the people that you've had a direct impact on. Did you have a professor that's sent students to different companies or has industry contacts? Or a former internship boss that has connections all over the industry? If you left a great impression on someone like that, be sure to talk to them about any contacts or any openings they may know of. Often, they'll put in a good word for you or pass along your resume.
Social Networking
Become a LinkedIn expert. Join as many alumni, honors or whatever groups. This can be a great starting point to meet someone in a company or in a position to help you. Also, if you're both alumni, this gives you some common ground to work off of.
College Career Center
Some career services departments are better than others. Still, keeping in contact with them will open up job opportunities. Career counselors can be good contacts to have as they keep in constant contact with employers. They'll also be able to provide some guidance in where to look for new opportunities.
Job Boards/Company Websites
Checking job boards like Indeed or Monster can help to find your ideal job. Also, visiting career sections of company's you admire or would want work at can help reveal entry level jobs, rotational positions, or internships.
Getting Your Foot In the Door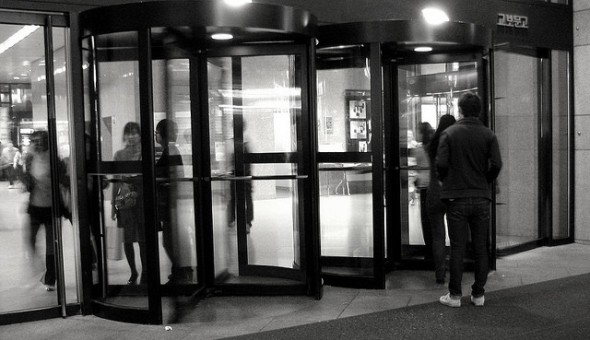 Learn Everything You Can About The Job
Looking at the job listing will give an idea of what may be the minimum expectations from the employer. Take the time to look up more job details, either through people or websites like Glassdoor.
Customize Your Resume
Utilize the knowledge about the job to better your resume. Try to use similar language to that was used in the job description. Lifehacker has some great tips about getting past resume screening software.
Write a killer cover letter
Let's face it cover letters are absolutely awful. They seem like an exercise in futility, after all most of the information written in it is already in your resume. And therein lies the problem. Do not rewrite your resume. Instead take the opportunity to highlight your personality, intelligence, and why you're even interested in the job. Highlight your accomplishments as they relate to the job and what you can bring to the employer.
Interview Tips
Practice, practice, practice
The interview stage can be quite terrifying. Hence, practicing with a friend, counselor, or family member can help to ease some of that pressure. If the interview stage has a test or if there is a case to be analyzed, practicing those will help to make answering those questions become more natural. The thing to remember is to act natural and be yourself.
Body posture
When practicing, make sure to note your body posture. Don't slouch, make eye contact and make sure you engage your interviewer. The last thing you want to do is give off the impression that you're not interested or don't care about the position. This is likely the first time you'll be meeting them, so you're appearance will go a long way.
Always followup
Once the interview is over, make sure to send a thank you email to the interviewer. Make sure to make the impression that you enjoyed the time they took to get to know you and educate you on the company. It will help to show that you are serious about the position. Keep it short and sweet, try not to ramble on. Simply thank them for the opportunity and try to stand out by mentioning something you remember from your conversation. Remember, notes should be sent within 24 hours of the interview time.
Photo Credit: drwhimsy, chasing butterflies, AussieGold, flickr