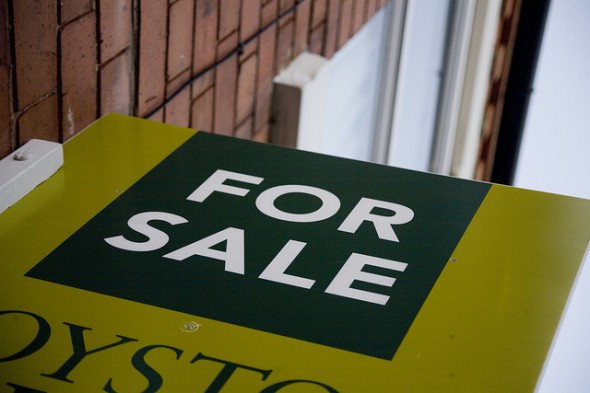 You've finally found a buyer for your home. And that buyer is willing to pay your asking price. All seems well… until your buyer's home appraiser comes back with the bad news: Your home is worth less than what you're selling it for. And because of this, your buyer's lender isn't willing to lend enough mortgage money to close the deal. This means that your home sale is scuttled, right?
Find out now: How much house can I afford?
Not necessarily: A low appraisal is bad news. But you might be able to work around it. Unfortunately, the solution might cost you some profit.
How the Home Appraisal Process Works
After a buyer agrees to purchase your home, the mortgage lender working with that buyer will require a home appraisal. A home appraiser will come out to your residence, analyze other sales in your neighborhood and determine what your home is worth today.
As long as the appraiser determines that your residence is worth the same as or more than your home's final sales price, all is well. But if the appraisal comes in too low? That's when trouble starts. Mortgage lenders will only loan their clients enough money to cover a home's current market value.
If your home has appraised at lower than what your buyers are willing to pay? The odds are high that the buyers' lender will pull away their financing.
Say buyers have agreed to pay $200,000 for your home, but the appraiser sent by their mortgage company has determined that your residence is worth just $170,000. That leaves a $30,000 gap that can ruin your sale.
What now?
That depends. You can always lower your sales price. Instead of selling your home for the agreed-upon price, you can sell it for $170,000. That way, your buyers' lender will provide the mortgage financing they need to close the deal.
If you are underwater on your mortgage loan — meaning that you owe more on your home loan than what your residence is worth — lowering the sales price can complicate matters. Say you owe $190,000 on your home and your buyers agree to a sales price of $210,000.
If your home appraises at $180,000, you'll have a decision to make. You'll still owe your mortgage lender $190,000 when your home sells. If you sell for $180,000, you'll have to come up with $10,000 to close out your mortgage loan.
In this case, you can always ask your lender for a short sale. In a short sale, your lender allows you to sell your home for less than what you owe on your mortgage loan. In such sales, your lender absorbs the loss. Short sales are not always easy to close, though, with your lender having the final say on what offer it will and will not accept. And if you do close a short sale, your credit score can take a big dip as well.
How to Persuade Your Lender to Agree to a Short Sale
Another Option
If your home does appraise at too low of a value, it might make more sense to wait to sell. Your home's value might start to rise again after a year or two, and you might be able to pay off enough of your mortgage loan to make a low appraisal not as much of a worry.
Photo Credit: flickr