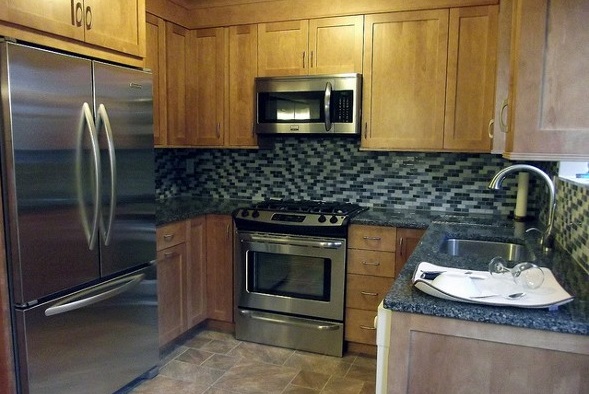 Not all home improvements are created equal. Some are necessary, like a new furnace or roof, and some are purely for pleasure, like converting a basement into a home theater. Others can even be a combination of the two, like a remodeled kitchen or bathroom. The most important difference from one home improvement to another, though, is whether or not it adds value to your home.
The difference between the two types of home improvement is not always so obvious. For example, that $30,000 basement home theater makeover may not move the needle on your home's value at all. On the other hand, a $25,000 addition that turns your three-bedroom home into four may increase the value by $30,000. The difference is that, yes, the home theater is cool, but unless a buyer really wants a home theater, it's of little value.
Real World Lesson
There's nothing wrong with making self-indulgent improvements to your house. The guy we bought our house from, for example, put phone jacks in every room, including the bathrooms, and left a closet out of a room because he wanted it to be a den/exercise space.
When the realtor mentioned all the phone jacks, I pointed out that we haven't had a landline in years. The realtor then tried to convince us that the room without a closet was a bedroom. I pointed out that if my mother-in-law was going to live with us, she wouldn't have anywhere to put her clothes. The end result was the seller dropping the price by $25,000 to get us to buy because the improvements he made were of no use to us.
Home Improvement Ground Rules
As a general rule, the more personal a home improvement is, the smaller the chance it will add value to the home. That doesn't mean an extra 15 square feet of kitchen counter space isn't going to add value; it is, because everyone uses the kitchen. However, using the rarest blue granite at $350 per square foot may not necessarily increase the amount of money people are willing to pay to get it.
You also must base your improvements on the neighborhood you're in. That means turning a 1,500 square foot ranch in a neighborhood of 1,500 square foot ranches into a 5,000 square foot colonial with an indoor pool is not likely to pay off.
On the other hand, in a neighborhood of $1 million dollar homes, a Formica counter top in your kitchen remodel is going to lower the value of your home. Up or down, your improvements should generally be in keeping within the price range of your neighbors.
Zen Gardens and Waterfalls
Regardless of your neighborhood, landscaping is one of those things that doesn't usually add value, but can easily lower value. That's because landscaping is like interior wall paint: highly subjective. A well-manicured landscape adds curb appeal, which can go a long way to helping you hold the line on your home's value, while a poorly maintained landscape can easily decrease your value.
That said, adding a Zen meditation garden with a pond and waterfall is probably all on you, unless a Buddhist monk is shopping for a house.
The bottom line on home improvements is that even the most well-planned and perfectly executed ones don't always add value to your home, even if they follow the rule of having universal appeal. The reason is that what is true in southern California may not be true in suburban Chicago.
If you're unsure, call a real estate agent and ask for an appraisal of your home as is and what they think your planned changes will do to the price. They're the experts in your area and they're the ones who will have to convince buyers that a phone in the bathroom is worth 20 grand!
Photo credit: flickr