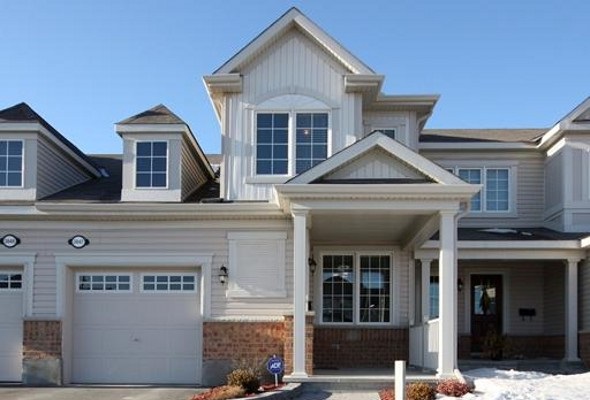 This year is shaping up to be another strong one for the housing market. The recovery has already been underway for two years, yet inventories and price appreciation suggests that the market still has room to run. But the winners in this third year of growth will be very different from the winners in years past. Here are four categories of people who stand to benefit from the housing market in 2014.
Related: Is It Better to Buy or Rent?
Sellers
The market is currently tilted to the benefit of sellers fairly dramatically. With low inventory available for buyers, most home listings receive multiple offers, sometimes well above the asking price. In this environment, sellers are not being asked to make concessions.
Values have come back to a point where potential sellers are more comfortable with the prices they can get. Some owners have wanted to sell for years but waited until the prices were more attractive. For many, that time is now. And once they make the decision to sell, they seldom have to wait long before going into contract.
Homeowners with Limited Equity
Starting in 2009 the Obama administration implemented a program designed to help homeowners who had lost their equity to refinance to lower rates. It was called the Home Affordable Refinance Program (HARP). While this program helped many to avoid foreclosure, the scope of the program was limited to those who had government sponsored mortgage programs.
Those who didn't, or who got their loans after 2009, could not use the program. Now that home values have begun to increase nationwide, some of these homeowners who did not fit into the HARP program will finally be able to refinance to lower rates.
Builders and Contractors
Because of the glut of unsold homes that were available as housing began to recover, there was limited demand for new construction. The majority of new construction permits filed in 2013 were for apartments, not houses or condos.
In 2014, however, the housing inventory is limited. Homebuyers are having difficulty finding the right home and getting their offers accepted. This should lead to increased demand for new construction.
It has been difficult for workers in the building industry to find enough jobs to stay afloat. Many have been forced to start new careers. 2014 looks to be the year for building work to return in a big way.
First Time Homebuyers
As prices increase, first time homebuyers do not seem likely winners. However, as inventories stabilize and new construction projects start to develop, first timers, who have been squeezed out by the competition before, may finally be able to buy.
When there are multiple offers on a home listing, first time homebuyers seldom have the most attractive offer. Increased inventory will help them to be more competitive. However, if prices and potentially interest rates increase too much, homeownership will become unaffordable for some who could have afforded it a year or two ago.
Another strong year looks to be in store for the housing market, but it is a constantly shifting environment. If you fit into one of the categories above, keep abreast of shifting trends, prices in your neighborhood, and the movement of interest rates to determine the optimal time to make a move in this market.
Photo Credit: kwilsonteam