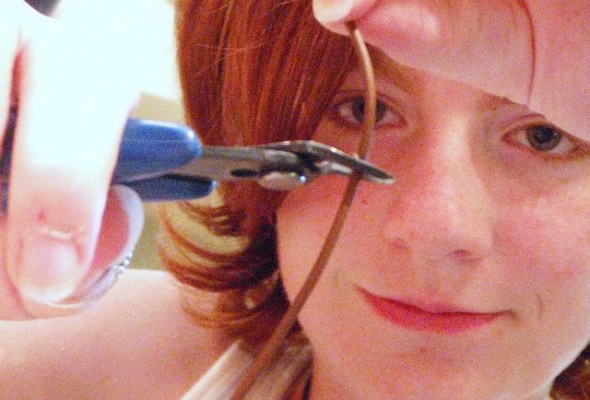 With the housing market continuing its slow recovery, the debate over whether it's better to rent or buy is hotter than ever. After hitting all-time lows, home prices are headed back up, leaving many renters wondering whether now's the time to take the leap into home ownership.
Related: Should I Buy or Rent?
Renting offers a certain degree of freedom and flexibility but if you're looking for a long-term investment, it may not make sense to keep throwing money away. If you're on the fence about whether it's better to keep renting, here are some signs that the time may be right to buy.
1. You Need More Space
Living in a studio apartment is just fine when you're fresh out of college and you don't have a lot of stuff but add a spouse, kids or a pet into the mix and you may find yourself feeling claustrophobic. If you're running short on space or you're planning to expand your family, it may be a sign that you've outgrown your rental and it's time to move into a home of your own.
When you're shopping around for a home, it's important to keep your needs in perspective so you don't end up with more house than you need. If you've been living in a 600-square foot apartment, it's easy to get overwhelmed when you're looking at homes with two, three or even four times the amount of space. You won't have a landlord to call for help with repairs or maintenance so you want to make sure you find something that gives more breathing room but isn't so big that you can't handle the upkeep.
2. You're Looking to Stay Put for the Long Haul
The great thing about renting is that you're not locked in to the property, which means it's easy to pick up and move if you need to. If a career change is in your future or you've got your heart set on traveling, renting is the right move. On the other hand, buying can make more sense if you've fallen in love with a particular area and you're looking to put down permanent roots.
Related Article: 3 Things to Consider Before Buying a Home
If you're thinking of making the switch from renting to buying, you need to evaluate your long-term plans carefully. Specifically, you'll want to figure out how long it'll take you to reach the break even point, which is basically the point at which owning is a better deal financially than renting. Depending on how much you pay for your home, what your interest rate is and how much you put down, it could take anywhere from five to eight years for you to start seeing a return on your investment. If you're planning to move before then, you might be better off sticking with a rental.
3. Your Rent is About to Increase
The fallout from the housing crisis has seen the number of people who choose to rent skyrocket. As the demand for rental units rises, rental prices have also gone up. According to Trulia, rent prices are increasing an average of 3.9% annually, which is a significant jump compared to inflation. With income rates and home prices still lagging behind, making the move into home ownership could actually save you money if you're expecting your landlord to raise your rent in the near future.
When you're trying to decide if owning is cheaper than renting, you need to look at all of the costs involved beyond the monthly mortgage payment. Things like property taxes, homeowner's insurance, maintenance and repairs are all part of the expense of owning a home and you need to know how the costs stack up compared to renting.
4. You Want to Score Some Tax Benefits
Owning a home can pay off big at tax time in terms of the different deductions you can claim. Property taxes, home mortgage interest and private mortgage insurance premiums can all be written off on your taxes. If you're going to be shelling out money each month to have a roof over your head, it makes sense to take the route that could put some cash back into your pocket.
If you decide to sell at some point, you can still get a tax break by taking advantage of the capital gains exclusion. As of 2013, you could exclude up to $500,000 in profit from the sale of your home from your taxable income.
The Bottom Line
Buying a home is a major decision that can impact your finances for years to come but it can be a good way to build a solid investment for your future. If you're looking for a more permanent living situation, it may be time to cut the cord of renting for good.
Related Article: 5 Signs You're Not Ready to Buy a Home
Photo Credit: unkamengifts