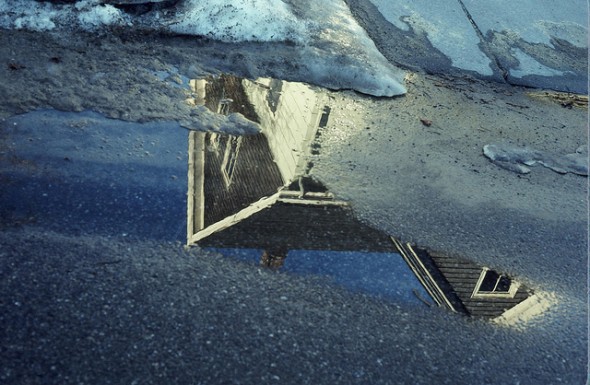 Buying a new house is an awesome feeling. Having that same house devalue over time or all at once due to an economic crash is devastating. We take a look at what to do if you're upside down on your mortgage.
Related: How Much Mortgage Can I Afford?
Just Sell It
This probably isn't what you want to hear. Nobody wants to make a deal where they come out on the bottom, losing a lot of money. Unfortunately, it might be your only option in a situation where your house is worth significantly less than what you owe. Often though, this is a situation where you want to move and sell and just can't get an offer anywhere near what its worth.
Put It Up For Rent
If you are interested in moving, whether it's due to a growing family or a new job, renting out your house is a very viable option. It still doesn't change the fact that you might not be able to rent it out for your mortgage payments, but it does help you move out of the house without carrying two full payments.
4 Questions to Ask Before Becoming a Landlord
Don't want to be a landlord? Look into using a property management company. They handle all of the small needs for the house and the lease. Ask around for a reputable company and find out what fees they charge (which are usually passed on to the renters). Each month, they'll cut you a check for the rent.
Refinance Your Property
Mortgage rates have remained steadily low for the past two years. Talk to your bank or mortgage company and see if you're able to refinance your home at a lower rate. This low rate climate is what is convincing a lot of home owners to refinance and rent. It may not change what the value of the house is, but it can definitely save you money on your mortgage payments. You can use the extra money from your rental to put toward paying your mortgage off at a faster rate.
Related: Refinance Decision Calculator
In order to refinance, lenders often require you to have built up a certain amount of equity in a home. This can be a problem if you are upside down on your mortgage. One option is to see if you qualify for a a program called HARP.
Put It Up For Short Sale
A short sale will allow you to sell your house to a bank for less than what it's worth. This should probably be your last option. Short sales are complicated, and it doesn't bode well for your credit score. Alternatively, not being able to pay your mortgage or not having a choice if you need to move isn't a viable option either.
Photo Credit: flickr