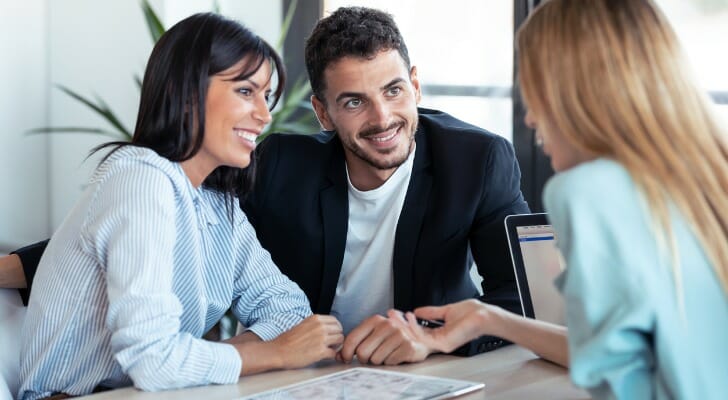 A mortgage loan originator is an important member of the team of financial services professionals who assists individuals or legal entities in obtaining financing to buy real estate. Part of the mortgage loan originator's job is to advise borrowers about available loan programs and guide them in choosing the one with the most appropriate terms. Loan originators issue pre-qualification letters and also help borrowers through the application process. The originator doesn't decide whether or not to approve a loan application, however. You can also get help with planning for large real estate purchases by working with a financial advisor.
Mortgage Loan Originator Basics
The job title of "loan originator" is legally defined by federal law and it essentially refers to anybody who helps a borrower apply for a loan, offers specific credit terms, negotiates the terms of the loan or even refers a borrower to a lending source. Loan originators may be people, such as individual loan officers working at credit unions, or organizations, such as national banks that provide mortgage loans.
The law also defines how loan originators must be licensed. States license individual loan originators, but nationwide financial organizations that offer mortgage loans are registered with federal authorities. Loan originators working with licensed organizations may not need individual licensing. A loan originator's license is published in the Nationwide Multistate Licensing System & Registry (NMLS).
In order to obtain a license, the loan originator must pass a background check, take 20 hours of courses in mortgage lending and pass a nationwide mortgage licensing exam. Loan originators also are expected to keep their knowledge updated by participating in continuing education classes every year, but the requirements vary by state.
Loan originators charge fees for their services. These fees show up on real estate closing documents and typically amount to 0.5% to 1.5% of the total amount financed. So the loan origination fee on a $250,000 mortgage might come out to be between $1,250 and $3,750.
The Loan Originator's Role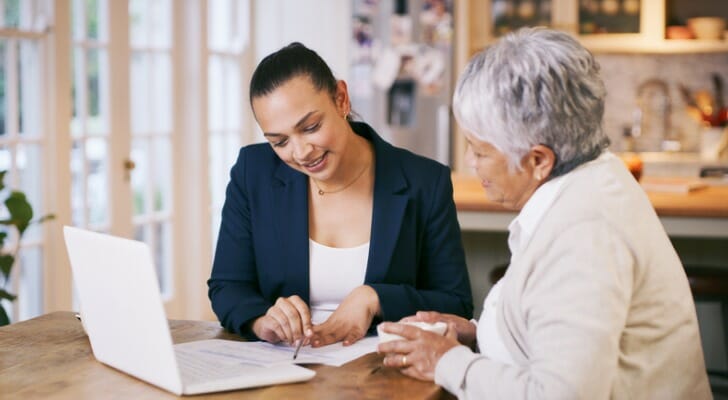 Aside from the underwriter who makes the ultimate decision about whether, and under what terms, to extend credit to a borrower, the loan originator probably plays the most prominent and important role in the process of applying for a loan. The loan originator typically starts by discussing the borrower's financial situation and desires and educates the borrower about available loan programs and requirements.
Then the loan originator gathers detailed financial information about the borrower and uses this to generate a pre-approval letter. The pre-approval letter indicates how much money the borrower will likely be able to borrow. This helps the borrower decide on the price ranges of homes to consider.
Once a home is selected, the borrower will submit additional details for the full loan application. At this point, a team member known as a loan processor may work most closely with the borrower, requesting documents, verifying information and preparing the application for submission to underwriting. The loan originator may also be an active participant, answering questions from the borrower and keeping the application process on track.
After the application is complete, the loan originator submits it to the underwriter. The final decision about extending credit is made by the underwriter, not the originator. If the loan is approved, the originator will continue to assist the borrower all the way up to closing. If the underwriter declines to approve the application, the borrower may still work with the originator to modify the application or select a new loan program and submit an application for another amount or type of loan.
How to Choose a Mortgage Loan Originator
The choice of a mortgage loan originator (MLO) is a personal choice that could be impacted by what state you're in, the status of your credit and financial history, or what type of real estate you're buying. MLOs can specialize in any of these factors and you may need to find someone who knows how to help your personal situation.
The most important things to look for when finding the right MLO are:
Experience
Industry knowledge
Area knowledge
Current licensure
Reviews of past customers
Trustworthiness
Before you make a final decision you should speak to or meet with potential MLOs that you think might be a good fit. This will help you get the right feel for which one you should personally work with and trust with your sensitive financial information.
Bottom Line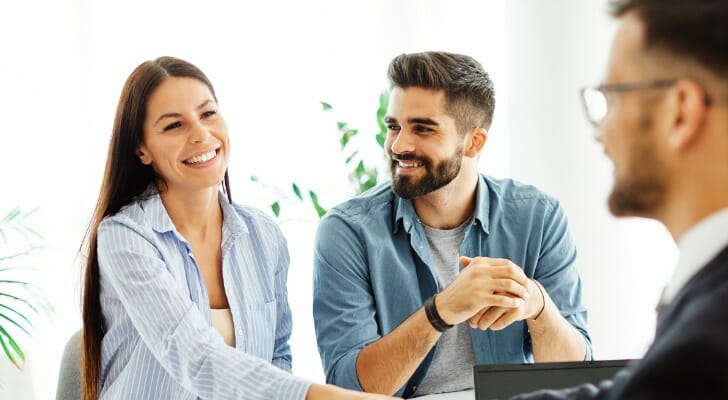 Mortgage loan originators work closely with homebuyers seeking financing for a real estate purchase. They help educate borrowers about available loan programs, gather information for pre-approval letters and assist in preparing an application for submission to underwriting. Loan originators don't approve loans as that is the job of underwriting. However, loan originators may be a borrower's chief point of contact, answering questions and explaining the process from the beginning of researching financing options all the way until closing.
Tips For Getting A Mortgage
A financial advisor can be a helpful guide when you are making significant financial decisions such as taking out a mortgage. Finding a qualified financial advisor doesn't have to be hard. SmartAsset's free tool matches you with up to three financial advisors who serve your area, and you can interview your advisor matches at no cost to decide which one is right for you. If you're ready to find an advisor who can help you achieve your financial goals, get started now.
A pre-approval letter from a loan originator is a strong indication that you'll be able to borrow a certain amount of money to buy a home, but it's not a guarantee. You can also get a good idea from SmartAsset's home affordability calculator. Enter your location, marital status, annual income, down payment, credit score and monthly debt and the free tool will tell you how much you can likely spend to buy a home.
Photo credit: ©iStock.com/nensuria, ©iStock.com/AlexanderFord, ©iStock.com/Paperkites