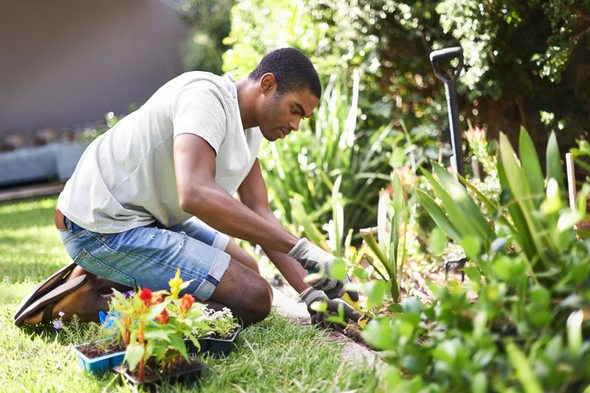 Home sales tend to rise when the weather warms up. That's good news for anyone who wants to sell a home. But before you put your house on the market, you may need to add some tasks to your to-do list. Giving your house a facelift may be necessary if you want an edge over the competition. Here are six ways to prepare your home for the spring buying season.
Compare mortgage rates now.
1. Clean up Your Yard
If you live in an area that receives snow or ice during the winter, your yard may not be in the best shape when the spring rolls around. Picking up fallen branches, raking up dead leaves and clearing away any other debris can give your home more curb appeal. While you're at it, you might want to make sure your gutters are in good shape as well.
2. Make Landscaping a Priority

Making your home seem more inviting begins with improving its outward appearance. If your grass could be a little greener, consider putting out some fresh grass seed or buying sod. To spice things up, you could plant fresh flowers in the front and trim your hedges.
Related Article: A Guide to Selling Your House
3. Pressure Wash or Paint Your House

If your home looks a bit dingy from the outside, consider pressure washing it or adding a new coat of paint. Painting your house will likely be expensive and time consuming. So if you're on a tight budget, you may want to pressure wash it instead.
4. Clear out the Clutter Inside
When a buyer enters your home, they'll need to be able to envision themselves living there. But that might be hard to do if you have a bunch of stuff lying around. Before staging your first open house, you'll need to walk through each room and take note of what's taking up space.
Packing away family mementos and knickknacks may take time. But it'll be worth it if you want to impress potential buyers. Once you've cleared out the clutter, you may also need to remove any unnecessary furniture.
5. Deep Clean Your House

After living in a home for a while, dust and dirt naturally begin to accumulate. That's why it's important to thoroughly clean your house before inviting anyone over. Don't forget to wipe down your cabinets, wash your windows and get rid of any cobwebs.
Related Article: 5 Cheap Ways to Stage the Home You're Selling
6. Make Necessary Repairs
While some folks don't mind buying a fixer-upper, others want to purchase a home that's problem-free. If there are minor issues – like a leaky faucet or a cracked tile in the bathroom – you'll need to take care of those things.
If your home needs large-scale repairs, you'll need to decide how to handle that. If you need a new roof, for example, you could pay for it out of pocket and try to recoup the cost by raising your asking price. On the other hand, you could lower the sale price and let the buyer deal with the repairs.
Final Word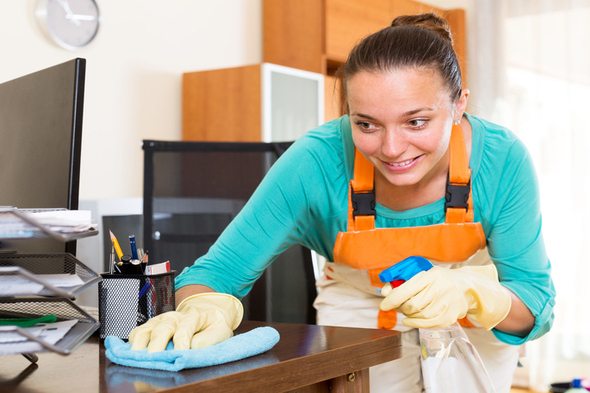 Selling a home in the spring can be more challenging than selling in the fall or winter when there are fewer homes for buyers to choose from. If you're hoping to close a deal before the summer arrives, you may need to make sure your home is move-in ready.
Photo credit: ©iStock.com/PeopleImages, ©iStock.com/Yuri_Arcurs, ©iStock.com/JackF