Veterans Affairs Loans (VA Loans) are made possible by the G.I. Bill. Its purpose is to help military personnel and their families finance their homes. Then how might a loan that is designed to help veterans, servicemen, and their spouses possibly have any drawbacks? After all the VA Loan is more of an issuance promise made by the Veterans Affairs to the private lender to secure a loan, and not an actual loan. Let's take a look at the possible benefits and drawbacks of a VA loan.
VA Loan Fees
There are several aspects of the VA loan that need to be taken into account. Most notably in order to get a VA loan, a onetime fee must be paid. The fee goes towards actually funding the guaranty that the VA makes. It helps to keep the burden off the taxpayers and self-fund the guaranty. The funding fee is a percentage of the loan amount and is dependent on several different factors:
Whether you are a part of the Reserves/National Guard or the other military branches
If it is the first time you are using a VA loan
Your credit score
Whether or not there is a down payment on the house
There are VA Loan calculators that help to estimate the funding fee on the loan. The fee is generally only a small percent of the total loan, so it shouldn't be anywhere near what might be expected to pay on a down payment. However, it still is something to take into account when making a loan decision.
Remember, the loans are being supplied by private lenders, not the VA. This allows for the opportunity to shop around, looking to find if there might be there are more suitable loans for differing circumstances.
VA Loan Eligibility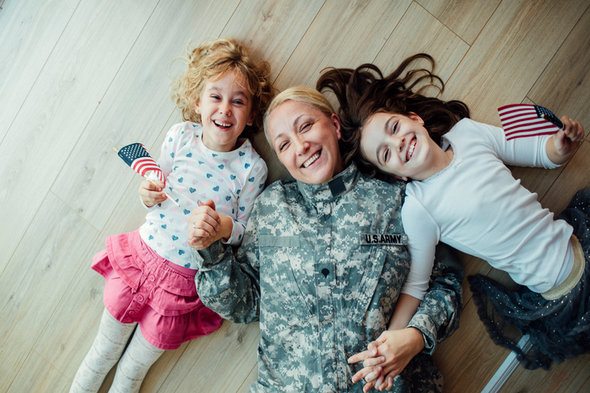 Another thing to consider is simply, if you are eligible for the VA loan in the first place. Now it shouldn't come as a surprise that one of the major things to qualify is being a veteran or current military serviceman. However, widowed spouses of military personnel can get a loan provided they meet certain requirements. Below are some of the general requirements for vets, spouses, and current servicemen.
For military veterans to qualify they must have served 90 consecutive days, 181 consecutive days, 24 consecutive months, or the full period they were called into active service, depending on what time period they served during.
Current servicemen need to have served for 90 consecutive days.
National Guard/Reserve members that served since the Gulf War need only 90 days consecutive days served.
Widowed spouses are eligible if they have not remarried and their spouse was a veteran who died during service, from a service related disability or are missing in action.
Keep in mind, there are a few other requirements, but those are the big ones. In the next blog part, there will be a deeper discussion of those requirements. For now, check out the VA's page on eligibility for any questions.
VA Loan Drawbacks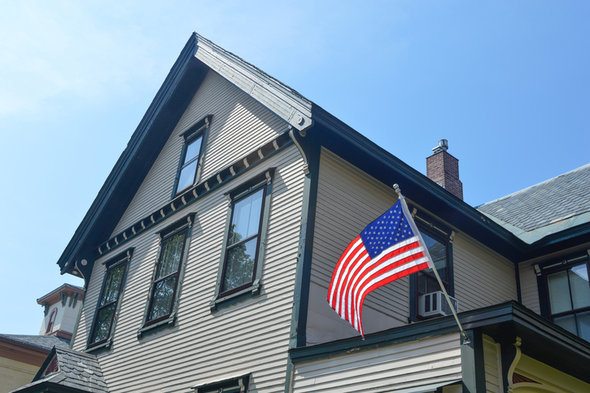 Although not a drawback in the conventional sense, the VA does not guaranty the entire value of the loan. The VA needs to limit its liability on all loans as they increase in popularity. Just be sure to factor in how much their guaranty will help get better loan conditions and budget all monthly payments. If there is any situation where you might not be able to pay the monthly mortgage payment, the VA may be able to help. However, this should be your last option. Try and make sure that there are other options in place before asking the VA to help, as there are some circumstances where they cannot.
Why you should consider a VA loan
In Part 1 of the VA loan series we put together a list highlighting the benefits to the VA Loan. Here are some more:
The VA has no limit on how much you can borrow to finance a house
Possibly not having to pay a down payment
Not needing to pay a mortgage insurance premium
No penalty for paying off the loan early
There are limits to how closing costs can be as mandated by the VA
A VA loan is an assumable mortgage meaning that another eligible buyer can take over the loan if the mortgage lender approves
These benefits all provide a pretty great result. Private lenders are providing some mortgage terms that make financing a home affordable. For the most part, the benefits of the VA home loan are really outstanding. As mentioned in the beginning, it was designed to help servicemen, veterans, and their spouses. Even with the drawbacks, it shouldn't dissuade anyone from at the very least considering a VA loan. Remember, the loans are provided by private lenders, so there is the possibility to get quoted different mortgage terms. Be sure to take advantage of at least shopping around and trying to see what terms would best suite your situation.
Photo Credit: ©iStock.com/michaeljung, ©iStock.com/vgajic, ©iStock.com/bakerjarvis