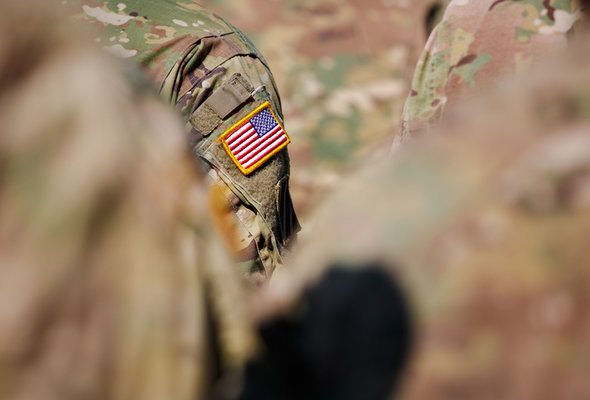 SHA grants are grants available to servicemembers and veterans with certain kinds of service-connected disabilities. The Department of Veterans Affairs (VA) offers SHA grants to help veterans adapt their homes. Read on to learn more about SHA grants and who qualifies for SHA grant funds.
Check out our refinance calculator.
SHA Grant Basics
An SHA grant is a Special Housing Adaptation grant. The VA administers SHA grants because the department wants veterans with service-connected disabilities to be able to modify their homes to suit their needs. If you've found a state that's great for veterans and a home you love but you want to make your home more accessible, an SHA grant could be just what you need. In addition to SHA grants, VA also offers veterans with disabilities HISA (Home Improvement and Structural Adaptations) and SAH (Specially Adapted Housing) grants.
SHA Grant Qualifications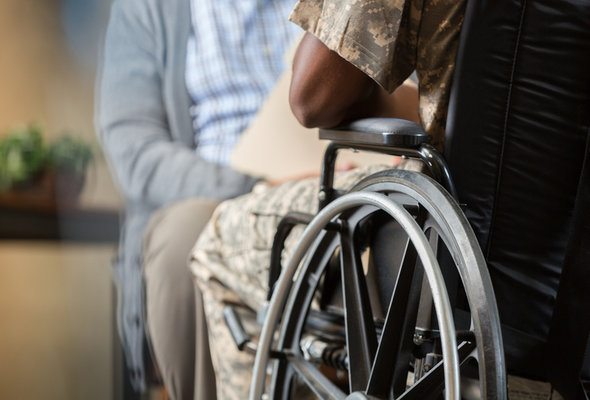 To qualify for an SHA grant the home you want to modify must be your permanent home. Moreover, you or a family member must own the home. However, you do not have to have a VA loan on the home to qualify.
To qualify, you must be a veteran or servicemember with what the VA calls a "permanent and total service-connected disability." The kinds of disability that meet VA eligibility requirements are: blindness in both eyes with 20/200 visual acuity or less; loss of or loss of use of both hands; certain severe burn injuries; and certain severe respiratory injuries. If you have one of the above disabilities stemming from your military service you may be interested in an SHA grant.
In addition to proving your eligibility for an SHA grant you'll also need to prove that the home improvements you plan to make meet SHA guidelines. For example, renovations that meet those guidelines include adding sliding doors and handrails, adding a swimming pool if your doctor has prescribed hydrotherapy and modifying walkways and flooring to increase accessibility. Cosmetic changes, such as finishing a basement, that don't impact your health and well-being will not be approved for SHA grant funds.
Applying for an SHA Grant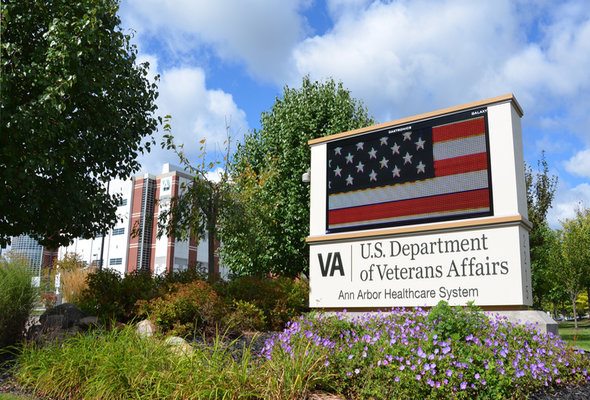 In order to get an SHA grant you'll need to apply using VA form 26-4555. That's the Application in Acquiring Specially Adapted Housing or Special Home Adaptation Grant. You can find the form at www.eBenefits.va.gov or call 1-800-827-1000 and ask to have the form mailed to you. Once you have filled out the form you can submit it to your nearest VA medical center.
The maximum dollar amount allowable for SHA grants in fiscal year 2017 is $15,462. Amounts vary from year to year, and not all applicants receive the maximum amount in funds. In your lifetime as a grantee receiving SHA grants you are allowed to use a maximum of three grants. Each grant you use can be for an amount up to the maximum dollar amount allowable per grant.
The Takeaway
SHA grants provide funds to help veterans with severe service-connected disabilities make needed improvements to their homes. If you think you qualify, you can start by talking with your VA doctors. Your medical team can recommend improvements to your home that will enhance your quality of life. You can always contact the VA by phone or email if you have questions or need help with the application process. Keep in mind, too, that as a veteran you may qualify for a property tax exemption on your home.
Photo credit: ©iStock.com/dangutsu, ©iStock.com/Steve Debenport, ©iStock.com/smontgom65