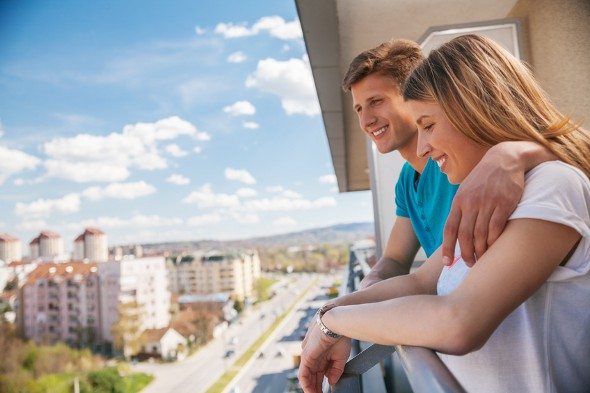 Finding an apartment in the middle of the summer can be tough. There's bound to be a lot of competition for rental units, and you might have to go the extra mile to impress a potential landlord. If you don't want to lose the apartment you want to a recent college grad or a transplant, you'll need to be strategic. Here are seven tips to keep in mind if you want to sign a lease before the season ends.
Check out our rent vs. buy calculator.
1. Pull out the Documents You'll Need

When you're apartment hunting and the demand for rental housing is high, you can't afford to play around. Before you begin searching for available units, it's a good idea to pull out all of the documents that a landlord will need to see. That means you'll need to print out your bank statements and get a copy of some of your most recent pay stubs.
Don't forget that you'll need proof of identification, too. And in some cases, you might have to produce a copy of your most recent tax return.
2. Be Ready to Pay a Security Deposit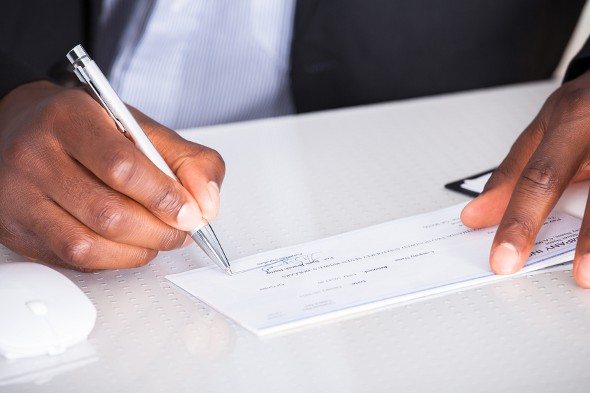 You'll also need to be ready to pay your security deposit up front. The exact amount you'll owe will vary depending on the rental market you're in and your landlord's policy. But the security deposit is often used to cover the rent for the first month of the lease.
If you find a place that you like and you're not ready to pay the security deposit, you could lose the apartment to someone else. So it doesn't hurt to bring your checkbook along in case you have to seal the deal on the fly.
3. Know Where Your Credit Stands
Landlords often screen potential tenants by running credit checks. It's a good idea to find out where your credit stands before completing a rental application, particularly if you're expected to pay an application fee. You can easily review your credit score and your credit report for free.
If your credit's in bad shape, you might want to consider asking a parent or a relative to serve as your guarantor. That way, you can assure your potential landlord that he or she will receive their rental payments, even if someone else has to make a payment on your behalf.
Get your free credit score now.
4. Have a List of References
Rental property owners often contact references before approving rental applications. That's why it's best to be prepared to submit a list of references who can attest to what a great tenant you'll be. Keep in mind that you'll need to contact the people on your reference list ahead of time so they're not caught off-guard.
5. Visit Units During the Week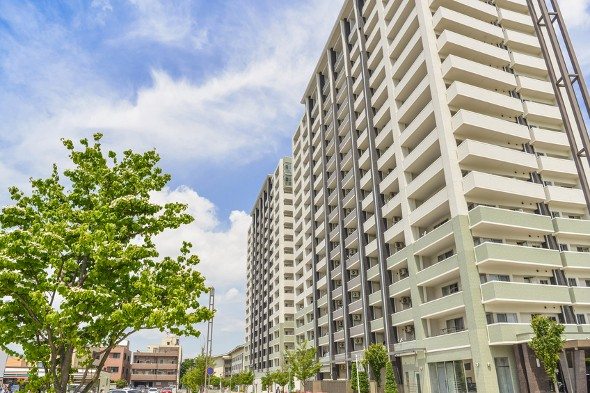 When you call to make an appointment to view an apartment, don't be surprised if the Saturday and Sunday slots have already been filled. Many people hunting for apartments visit units over the weekend.
If you want a leg up on the competition, consider booking appointments with landlords during the week when you have a break for lunch. If that's not possible, you can find out if you can stop by an apartment after leaving your office. Meeting up with landlords during off-peak hours could boost your chances of getting an apartment.
6. Consider Getting a Broker
Working with a broker could also tilt the odds in your favor if you're searching for an apartment in the summer. Of course, you'll have to pay a fee for enlisting the help of an expert. But it could be a price that's worth paying if you haven't made much progress on your own.
Related Article: How Much Should I Spend on Rent?
7. Be Willing to Compromise

When you're hunting for an apartment in a competitive market, it's important to maintain realistic expectations. You don't want to settle for an apartment you don't like, particularly if you're going to be living there for a year. But you can't expect the units you're viewing to have all of the amenities that you want.
At some point, you're probably going to have to compromise. Keeping an open mind and knowing what your deal-breakers are can make a hot rental market easier to navigate.
Final Word

Finding an apartment over the summer might take some time, but it can be done if you adequately prepare yourself for the process. While landlords will be trying to determine whether you'll be a reliable tenant, you'll need to find out as much as you can about them as well. After all, you don't want to end up with a lease that doesn't work for you or a landlord who's uncooperative.
Photo credit: ©iStock.com/Dangubic, ©iStock.com/AndreyPopov, ©iStock.com/MasaoTaira