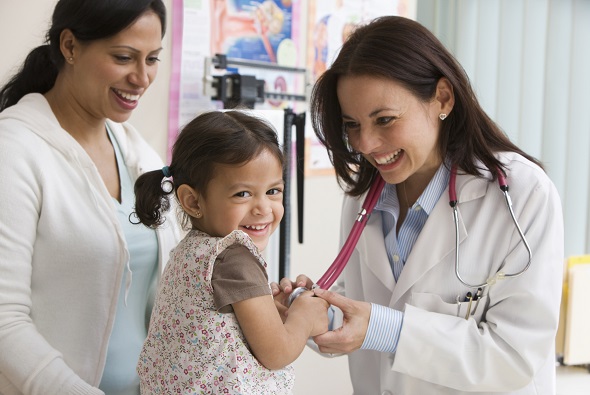 Most people, when buying a home, will look not just at the house itself but at the block, the street, the neighborhood and the city. Are there parks nearby? How safe is the neighborhood? What is the commute like? Is there access to public transportation? And what about the schools? These are typical questions to ask, but one thing many people may forget to consider is the availability of healthcare providers in the area.
This is SmartAsset's second annual study of healthcare access and home-affordability. View the 2014 study here.
Healthcare access ranges greatly between cities and it's an easy topic to forget when you're looking for homes and applying for mortgages. If you wind up buying a house in an area with poor healthcare access, however, getting treatment or seeing a doctor can be a hassle. So which cities offer great access to healthcare at a good price?
Data and Methodology
SmartAsset has updated our methodology since doing this study for the first time last year. In our 2014 study we looked at the number of hospital beds per 100,000 residents and the number of hospital-based primary physicians per 100,000 in order to gauge healthcare access.
This year, we researched more data points to provide a broader picture of healthcare access. In addition to the above two factors, we also considered the number of registered nurses (RNs) per 100,000 and the number of doctor's offices per 100,000. Our data on the number of hospital beds, hospital-based physicians and registered nurses comes from the Dartmouth Atlas of Health Care. Our data on the number of doctor's offices comes from the U.S. Census Bureau.
For each city, we totaled those four metrics (hospital beds, primary physicians, RNs and doctor's offices) and divided that total by the average 2014 sales price of each city's housing market (data from the National Association of Realtors). The resulting ratio presents a picture of the healthcare access per $1,000 in home price in each city. Cities with affordable housing markets and easy access to healthcare have the highest ratios.
Key Findings
Great healthcare access in Ohio. The Buckeye State placed three cities in the top 10 of our study, led by Youngstown, which also ranked first last year.
Small towns provide for better healthcare access and affordability than big cities. None of the top cities in our study has a population of more than 250,000. In general, the housing markets of small towns are more affordable and one or two hospitals is enough to provide good coverage for everyone in the city.

1. Youngstown, Ohio
The top-ranked city in last year's study, Youngstown is once again the best city for healthcare access and affordable housing. Youngstown ranked in the top 20 (out of 132 cities) for three of the four metrics we considered. Its rate of 212 doctor's offices per 100,000 residents is especially impressive, coming in at eighth overall in our study.
As we noted last year, the presence of Youngstown State University lends support to the city's base of healthcare professionals. Meanwhile, Youngstown's housing market is among the most affordable in the U.S., with an average sales price of just $78,600 during 2014. That means every dollar buys a lot more access to healthcare in Youngstown.
2. Toledo, Ohio
After ranking third for healthcare access and housing affordability in 2014, Toledo moved up one spot this year, coming in second overall. One reason for the bump is the high number of nurses working in the Toledo area. According to the Dartmouth Atlas of Health Care, there are 530 registered nurses for every 100,000 residents in Toledo. This was the second highest of any city in our study.
3. Gulfport, Mississippi
Though the city of Gulfport has a population of less than 70,000, a number of hospitals and medical centers serve the area, giving it some of the best healthcare access in the country. The largest hospital in the city is Memorial Hospital, which is also the city's second largest employer.
Other smaller institutions include the Garden Park Medical Center and the Gulf Oaks Hospital in nearby Biloxi. Overall, the Gulfport area ranked first in our study for its availability of hospital beds, with 440 per 100,000 residents.
4. Rockford, Illinois
The third largest city in Illinois, Rockford offers access to healthcare that larger cities like Chicago cannot. The average sales price on homes sold in Rockford in 2014 was $86,300, making Rockford less than half as expensive for homeowners as the Windy City. Yet, despite that low cost, residents of Rockford have access to more physicians per 100,000 residents and more doctor's offices per 100,000 residents than those in Chicago.
5. Florence, South Carolina
Florence is the primary city in the greater Florence, South Carolina metropolitan area, which according to the U.S. Census Bureau has nearly 200,000 residents. Healthcare is an important part of the Florence economy, as the city is home to three major medical facilities: the McLeod Regional Medical Center, the Carolinas Hospital System and Regency Hospital. In total, residents of Florence have access to 340 hospital beds per 100,000 people, 9th highest in our study. Nonetheless, home prices in Florence are quite reasonable, averaging $120,000 in 2014.
6. Charleston, West Virginia
Charleston ranked 13th in 2014 but was among the biggest gainers in this year's study. The city rated well in each of the two new metrics we introduced this year, with 470 registered nurses per 100,000 (ninth highest) and 272 doctor's offices per 100,000 (third highest).
7. Peoria, Illinois
Healthcare access in Peoria is bolstered by the presence of a campus of the University of Illinois College of Medicine, which has a faculty of around 1,000 in Peoria and annually graduates several hundred new medical professionals in Peoria. The city has 490 registered nurses per 100,000 residents, sixth most of any city in our study.
8. Elmira, New York
Located in western New York's Chemung County, Elmira made the largest leap from SmartAsset's 2014 study of healthcare access and home affordability, moving up 39 spots. Elmira offers homebuyers some of the most affordable housing in the country, with an average home sales price of just $100,800 in 2014.
9. Akron, Ohio
Known internationally as the beloved hometown of the world's best basketball player, Akron is also home to a number of major hospitals and has invested in recent years in the development of its biomedical sector.
The city created a designated "Biomedical Corridor," which houses a number of healthcare facilities, including Akron Children's Hospital, Akron General Medical Center and Summa Health System. That, along with several nearby universities with medical research departments, means Akron is packed with healthcare providers. That's great news for residents who need access to medical care.
10. Erie, Pennsylvania
In recent years, healthcare has emerged as an important industry in Erie, which was once almost exclusively a manufacturing city. The city still makes a significant percentage of all U.S. plastics but several of the city's largest employers are hospitals, including UPMC Hamot and Saint Vincent Hospitals. At the same time, there is ample affordable housing in Erie, which sits on the southern shores of Lake Erie between Cleveland and Buffalo. The average home sales price in Erie during 2014 was $117,900.

Questions about our study? Contact us at blog@smartasset.com.
Photo credit: ©iStock.com/SelectStock