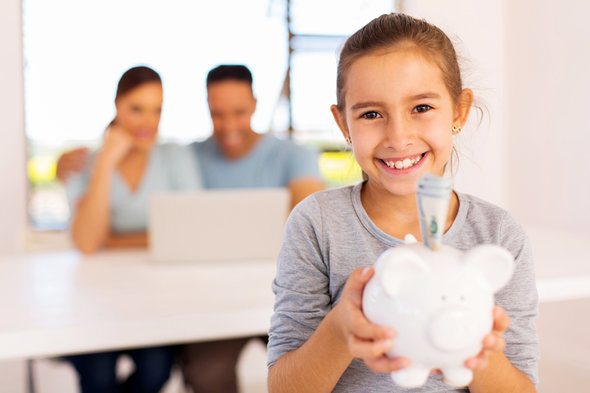 So you've decided to buy a house after spending years renting. Buying a home is a huge and exciting prospect in anyone's life. You might think you've got it covered. Owning a home often includes monthly mortgage payments, not so different from renting, right? The reality is a little trickier than that, since home buying includes costs like insurance and inspections. Before rushing into the process, make sure you have enough savings to buy the house.
Find out now: How much house can I afford?
Make a Savings Plan
While it's never too early to start saving, you'll need a plan to save right when it comes to a house. Go through your finances, like income and debts, to determine how much house you can afford. You will also need to include closing costs, the down payment, mortgage insurance and more. It helps to meet with a mortgage lender to nail down the costs. Providing all the necessary and correct information will only benefit you by giving you the best estimate of what you'll need to pay.
You will also need to know how much time you have to save. Be realistic with yourself and your lender so that you can actually afford a home when the time comes. Figure out how much you'll need to save a year in order to afford your ideal home. Of course if your timeline ends and you don't have enough money, there's no shame in waiting a bit longer.
It's best to then set yourself a budget. Your savings aren't going to come out of nowhere, so you have to be ready to make some changes. This might mean putting off buying a new car, going on vacation or even canceling your movie streaming subscription. Take note of what expenses are necessary, like gas and groceries, so you can keep those in check. Keep an eye on your budget to see where you're overspending. You could also be surprised by meeting your goals early!
The Best Ways to Save for a House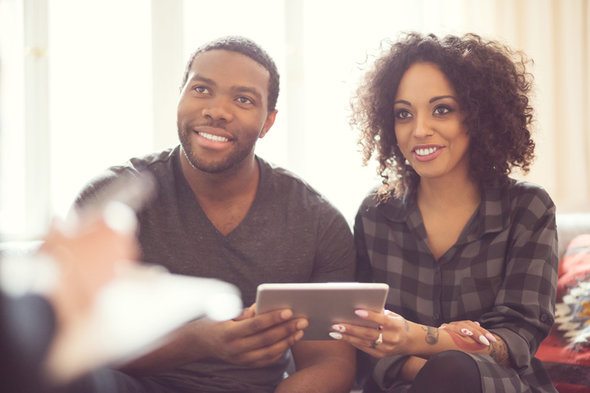 There is no cut and dry way for everyone to save enough money for a down payment. Everyone's situation will be different, but some methods will work better than others. Probably the most explanatory method is to simply cut back on spending. Do you really need that new watch or those new shoes? It can be nice to treat yourself, but if you really want that house, avoid frivolous spending.
You can consider refinancing other loans or switching your cable or phone plans to a less expensive plan. You could also consider downsizing before you move into your dream home. A smaller apartment may mean less rent and less clutter. If you just can't live without these things, consider matching that spending with savings. If you spend $50 on a lunch you didn't need, put another $50 into savings.
You can also save for a house by working with your retirement savings accounts. One way is to contribute less to your 401(k), especially if your company isn't matching. To the opposite, you could contribute more to an IRA. That way you can withdraw those funds to pay for closing costs. Just be careful of early withdrawal penalties and taxation.
A more hands-off approach involves taking any windfalls and putting them right into your savings. If you get a work bonus, a hefty tax refund or a big check for your birthday, it's best to squirrel it away for another day.
Other ways to save for a house include paying down debt, being more energy efficient and using credit card rewards. Paying down debt will not only decrease your debt, but it will look good to lenders as well. In addition to saving, you could also generate some extra income with a side job or more hours.
Where to Keep Your Savings
Getting yourself to cut back costs and put money away is one thing. Saving that money until it's time to buy a house is another. You'll need to keep all the money you save in a savings account that you won't touch. It helps to put only your housing savings in there and not look at it for any other expenses.
You may want to look into getting a savings account with a high rate of return, too. That way your money remains untouched while it grows. You can also plop your savings into a certificate of deposit, as long as you won't need the money in the direct future. Just be sure to avoid any accounts that could pose an investment risk. You won't want your housing funds to go up in smoke in a situation that's out of your control.
Best Practices to Save for a House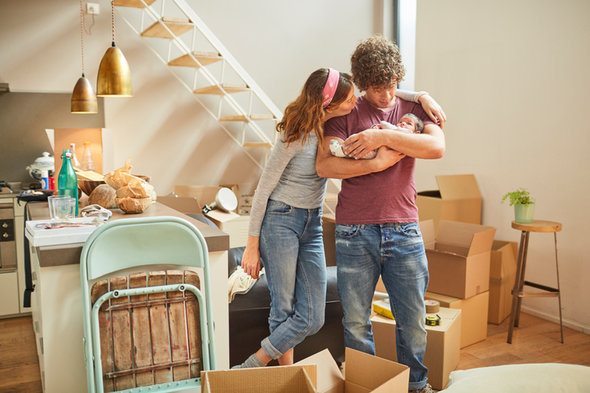 Now that you know how to save for a house, you have to make sure you maximize those savings. A savings calculator can help you determine how best to do that. Track your spending and compare it to the budget you set. If you notice yourself overspending and under-saving, you might want to get your habits in line.
It could really help to set up automatic payments or bills for yourself. That way a set amount of funds will automatically land in your savings account at a set time. Acting like you're paying a bill can also help set a sense of priority for you.
Try to be flexible with your budget so that you won't end up entirely out of money should something come up. Accidents and emergencies do happen and they can take a chunk out of your savings. Don't get discouraged if something sets your savings plan off course, though. Just be sure to adjust your budget and timeline accordingly.
Bottom Line
When it comes time to save for a house, discipline is the best way to go. You'll need to set a budget in order to save in a timely and reasonable way. Of course, not all of the options above will work for everyone. Your intensity in saving will depend on your habits and how serious you are about making that timeline. Set goals for yourself and ask for help when you need it.
Photo credit: ©iStock.com/michaeljung, ©iStock.com/Izabela Habur, ©iStock.com/Tempura