When mortgage rates are low, that's a plus for aspiring homeowners because it means that they have more buying power. But it also means that they have to think about whether it makes sense to get a starter home or invest in a more permanent home. There are pros and cons on both sides of the equation. So before you make a decision, here's what you'll need to think about.
Find out now: How much house can I afford?
How Would Your Home-Buying Budget Be Affected by Higher Mortgage Rates?
A lower interest rate translates to a lower monthly mortgage payment since it means that you'll pay less interest over the life of your loan. Even a slight difference in your mortgage rate can have a substantial impact on how much you'll pay for a home.
For example, if you had a $250,000 30-year mortgage and a 4% fixed interest rate, you might pay around $1,194 a month. If your rate increased to 4.25%, the payment might climb to $1,230. As you can see, having a higher interest rate can significantly increase the size of your mortgage bill.
Locking in your dream home while rates are low may be the right move if you're concerned about mortgage rates rising in the future.
Check out our mortgage calculator.
How Are You Planning to Use the Home You're Buying?
This question alone can help you resolve the dilemma of whether to go the starter home route or skip it altogether. Are you looking for something that's move-in ready with premium upgrades or are you interested in a property you can renovate? Will the home need to be able to accommodate kids at some point?
If your answers to these questions are vague at best, that's a sign that you may not be ready to buy your dream home. Getting a starter home could give you the opportunity to figure out what you do and don't want from a home.
Can You See Yourself Staying Put?
While moving can be a huge chore, it's also a chance to get a fresh start. If you can't figure out whether to buy a starter home or save up money to purchase your dream home, you can think about your long-term plans. If you can see yourself living in the same area until you retire, you might be more inclined to work toward buying a permanent home. But if you think that you might move to another city to advance your career or take care of your aging parents, it might make sense to buy a starter home.
Related Article: Is Now a Good Time to Buy Real Estate Overseas?
Be Willing to Compromise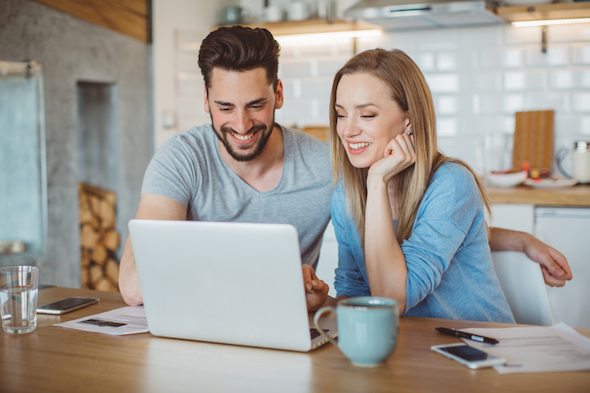 When it comes to buying a home, it might be difficult to find a place that has all of the features that you're looking for. So unless you're willing to have someone build your dream house, you might have to compromise at some point.
If you've decided to purchase a starter home, it might be okay to buy a house even if it doesn't meet all of your criteria. You could pay to make some adjustments or plan to live there for a short period of time. And as long as home values continue to rise, you could build some valuable equity before you're ready to sell the house.
Photo credit: ©iStock.com/monkeybusinessimages, ©iStock.com/hikesterson, ©iStock.com/svetikd