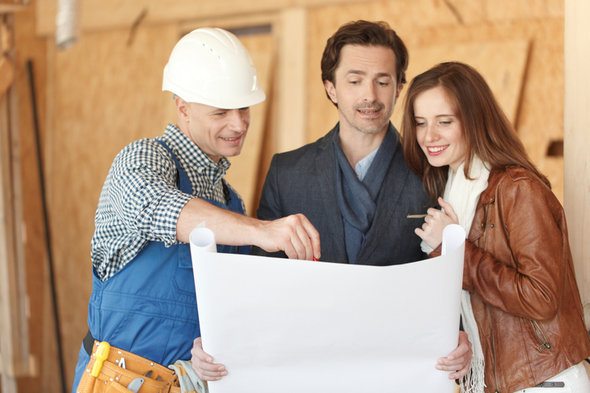 Let's be honest, who doesn't like the smell of a new car? It's so popular that you can even buy it by the bottle to make your old car smell brand new. We're Americans and we live in a new country compared to the rest of the world, so we like new! The proof of that is everywhere. New age music, new wave, new Coke, new look, new scent, new flavors, New, NEW, NEW!
Find out now: How much house can I afford?
There is a lot to be said for a new house though. They appreciate faster than an existing house. However, they generally cost more per square foot to build or buy than existing housing. Everything in a new house has never been used, making you the first to use them. This also means those amenities might not be as trustworthy as those that have stood the test of time. That's the thing debating between buying or building new versus buying a used home. For every positive there is a negative to match. First-time homebuyers should take everything into consideration since they're new to the home buying game.
Bruce the Builder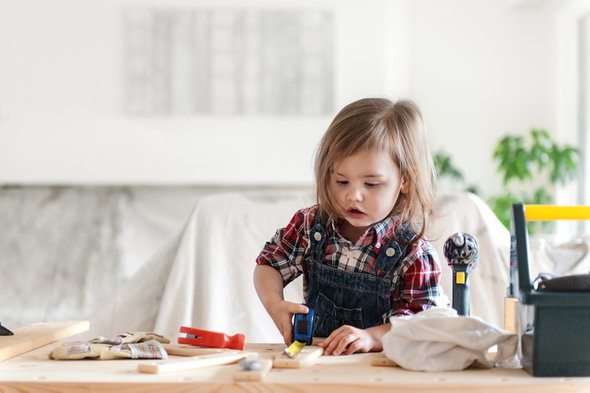 I have friend named Bruce who is a homebuilder. He builds beautiful homes. His own home even makes for a great example. But even though he built it himself, it's still not exactly what he and his wife always wanted. I call that the "perfection myth." Basically, if you give enough thought and consideration to your home in advance, you can build an absolutely perfect dream house.
The reality is that you can't. It's not because you don't have an unlimited construction budget, though. Rather, it falls to your needs, vision and tastes evolving over time, especially if you're a first-time homebuyer. So what sounded great one minute ago can come up short the next. Just ask the Roman Emperor Nero. He burned down a large section of Rome so he could build a bigger and better palace.
Watch Your Head
My wife and I once considered an 1820's farmhouse with some more modern additions. We loved the property and the look of the house from the outside. The drawback? I would have had to bend over to pass through the 6-foot tall doorways on the second floor. Plus, my head was an uncomfortable 1 inch below the 6.5 foot ceilings.
On the other hand, my sister's first home was a semi-custom house in a development in Arizona. She chose from a set of models and customized the floor plan and the interior details. I remember how thrilled she was that "her" house would not have any sharp corners. For an extra couple thousand dollars, all the outside corners of her interior walls would have rounded edges.
A couple of years after being in that house, I asked if she still loved her custom rounded corners. She shrugged and said she really didn't think about them anymore. She didn't even really remember why she had thought they were the greatest things in the world, let alone worth paying extra for.
That's the way new construction can be. We get caught up in the excitement of creating something uniquely our own, especially for a first-time homebuyer. Only later do we realize that it doesn't make a bit of difference in how we enjoy our homes. The couple thousand dollar rounded corners brought my sister far less joy than the dog door she later put in her living room.
Where Is More Important than What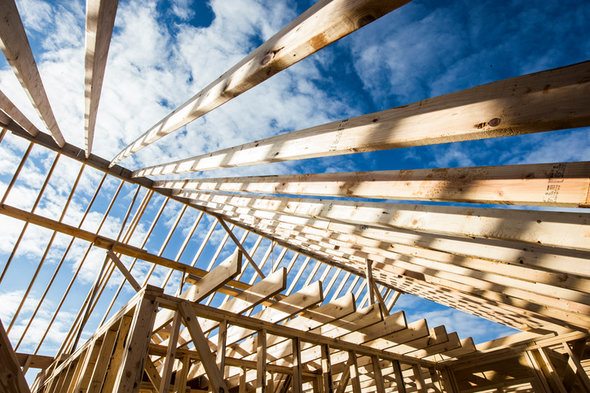 The decision to build or buy involves much more than rounded corners or custom kitchens. This might be hard for a first-time homebuyer who wants their first home to be perfect. However, the old adage in real estate says the three most important things to consider are location, location and location. A big, beautiful custom home that requires a 2 hour commute may not be as attractive as an existing home 20 minutes away from everything. Especially after you've lived in your home for a year, you might favor the shorter commute much more.
Bottom Line
Only one person that can answer the title question, however, and that is you. Ask yourself all the above questions and more. Be honest with yourself when you answer, too. Weigh everything, not just cost. Consider the neighborhood or town, the quality of schools (even if you don't have children – you'll want to sell someday!), the commute, the community and the characters (neighbors matter).
Update: So many people reached out to us looking for tax and long-term financial planning help, we started our own matching service to help you find a financial advisor. A matching tool like SmartAsset's SmartAdvisor can help you find a person to work with to meet your needs. First you answer a series of questions about your situation and your goals. Then the program narrows down thousands of advisors to three fiduciaries who meet your needs. You can read their profiles to learn more about them, interview them on the phone or in person and choose who to work with in the future. This allows you to find a good fit while we do most of the hard work for you.
Photo Credit:©iStock.com/ALotOfPeople, ©iStock.com/stevecoleimages, ©iStock.com/lisegagne