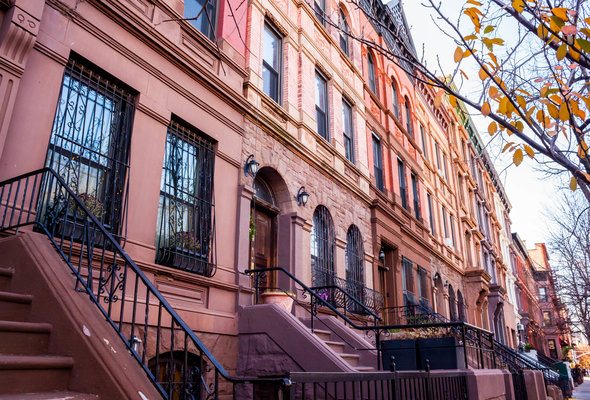 So many roommate finders, so little time! How do you even choose? First, know that the best roommate finder sites and apps combine apartment listings with potential roommate profiles that detail their lifestyles and personalities. Below, we cover the top roommate finders for NYC as well as other sources for finding roommates in niche communities or with specific interests. As you hunt for the perfect person with whom to split the rent, start strategizing how to save and invest so you can afford an apartment without a roommate someday. A financial advisor can help with that.

Best Websites to Find Roommates in New York City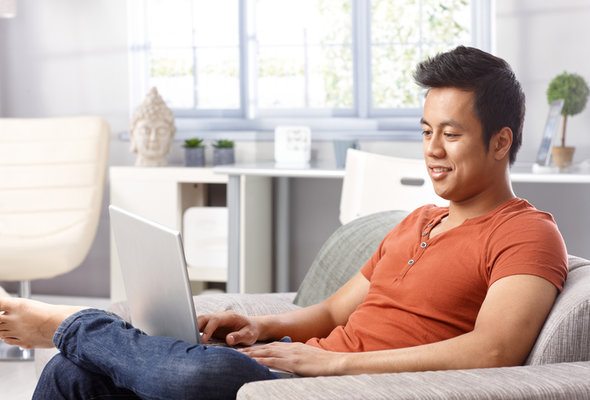 When your personal network comes up empty, searching online is probably your best shot at finding a compatible roommate, especially if you haven't moved to New York yet. With most websites, you'll create a profile where you detail your basic living preferences like neighborhood and rent and personal lifestyle traits like sleeping habits and level of cleanliness. Creating all these profiles takes precious time, though. So focus your hunt on only the best sites with our list of top roommate finders for NYC.
Roomi: On this site, you browse listings of available rooms along with information about the people who live in the apartment and what they are looking for in a roommate. You can filter your search by move-in date, neighborhood, budget, amenities, house rules and even preferred age. There are plenty of photos of the apartment so you know what you're getting into, accommodation-wise. To know more about the people, the site has a private chat function as well as a mobile app.
RoomZoom: Think of RoomZoom as a dating app but for matching roommates. You provide information about your personality, lifestyle, budget and apartment and roommate preferences. The app's algorithm then finds the most compatible roommates in its database and sends you a ranked list. From there, you can decide whom to message.
Diggz: This website is like RoomZoom in that its algorithm also finds top matches for you based on the information you provide. It's also like Roomi in that you can browse listings that show the people and their apartments. What's different about Diggz is that you have to "like" the living situations that you'd like to pursue. The people who listed the apartments then consider you, and if they want to proceed, they like you back. Then you can meet via the Diggz app.
Circle for Roommates: Circle bills itself as "the first social network for roommate-finding." Once you download the app, it pulls all your direct and second-degree connections on Facebook for you to swipe (think: Tinder) or click "c" to say you'd like to be roomies. If the other person c'ed or circled you back, it's a match, and you can chat on the app as well as read more about each other's preferences.
SpeedRoommating: This is exactly what it sounds like. The company, covered by some of the biggest names in media, hosts free networking events throughout New York City. There, you can mingle and chat with potential roommates. It allows you to go beyond the online profiles and just talk business face-to-face.
Search for Niche Community Members
If you belong to a specific community and want a roommate who's a member, too, there's likely a site or app for you. Rainbow Roommates, for example, focuses on the LGBTQ community. (It's a subscription service, though, and charges $45 for 15-day access.) BangItOut caters to the Jewish community. To find your community, run a Google search using your keyword followed by "roommates in New York City." But proceed with caution, as niche websites may not be as properly vetted as the major roommate search sites. Also, try alumni networks either through your school's website or through their channels on social media.
Search for Roommates on Social Media and Listing Sites (With Caution)
Sites like Craigslist and Reddit probably should be your last resort. Their listings aren't well verified, so it's like the Wild West of roommate searching. And scammers take advantage of this. So tread lightly here. You can also visit social media sites like Facebook and run a quick search for groups with people looking for roommates in NYC. Again, you're on your own here. People create fake profiles all the time to scam people. And this is a prime hunting ground for them.
The Takeaway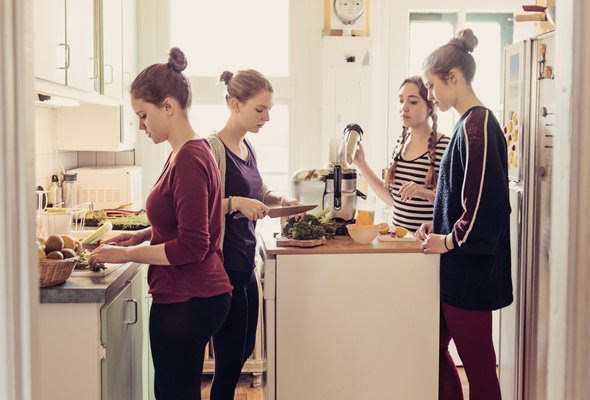 Trying to find a roommate in New York City can be overwhelming. You need to find the right person, in the right neighborhood and apartment, at a rent that works with your budget. Fortunately, and unfortunately, there are tons of sites and apps to help you. Some are like dating apps where the focus is on the person, while others are more like real estate sites that showcase the apartment. To make sure you find the best living situation you can afford, you'll probably want to try both kinds of finder services.
Tips on Roommate Hunting in New York City
Meet roommate prospects face to face. Once you think you've found a good match, it's time to meet up. Meeting in person will give you a better idea of what the person is like. If that's not possible because, say, you are relocating from another city, at least video chat via Skype or FaceTime. If a person is unwilling to meet with you in person or virtually, that could be a red flag.
Don't go over-budget for a roommate. As much as you like a person or think you could become great friends, you probably won't feel that way for long if you are paying more than you can afford to live with them. Stay within your budget. To avoid wasting your time, always filter your searches for rent amount.
Consider all of our options. New York rents often make national headlines for how high they are. So depending on your work commute, you may want to widen your search to non-Manhattan boroughs and the 'burbs. With a lower rent, you'll have more to save, possibly for a down payment on a house someday. A financial advisor can help you grow your money. Use SmartAsset's financial advisor matching tool to connect with up to three local advisors that you can then interview.
Photo credit: ©iStock.com/sx70, ©iStock.com/nyul, ©iStock.com/martinedoucet