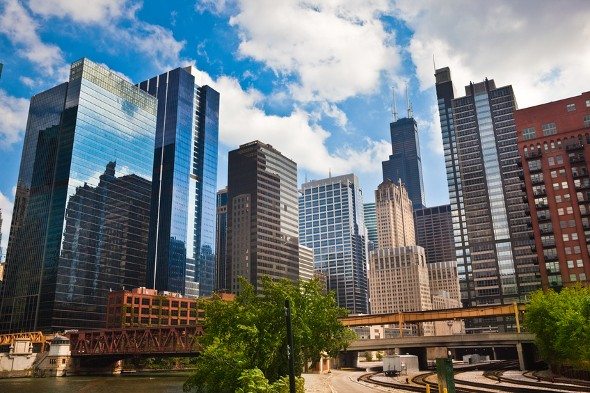 Preparing to move to Chicago? Although it's known as the "Second City," Chicago is currently the third largest city in the United States. Renters make up a large percentage of the population and if you're planning to become one of them, it's best to know what's in store for you before you get there. Check out our guide to what people encounter while renting in Chicago.
Check out our rent vs. buy calculator.
Trends in the Chicago Rental Market
Rental rates in Chicago are climbing, as they are nationwide. But this is nothing new. Rents were soaring before the recession in 2008 and they've been on the upswing since then.
Part of the rise in prices is related to the increasing demand for rental housing. In Cook County – which the city of Chicago is part of – the percentage of renter-occupied households increased by 14.1% between 2005 and 2014 (according to the Institute for Housing Studies at DePaul University). This trend applies to renters across the spectrum of income levels and in recent years, the highest increase in rental demand has been seen among higher-income individuals.
Millennials, especially those with plenty of money in their savings and checking accounts, are largely contributing to the growing interest in renting in Chicago. In fact, the DePaul Institute of Housing Studies' report said that high-income, young adults between the ages of 25 and 35 were the largest cohort among renters in Cook County.
Another trend in the city of Chicago is a move toward high-density apartment units. Between 2007 and 2014 there were more apartments with at least five units added than single-unit apartments.
Average Fair Market Rents in Chicago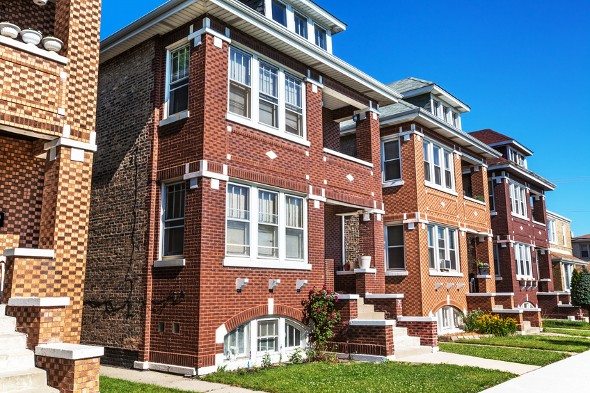 Wondering what you can expect to spend on an apartment in Chicago? According to myapartmentmap.com, the average fair market rent for a one-bedroom apartment is $1,401, as of August 2016. That's 30.5% higher than the national average market rent.
If you'd prefer to rent out a studio, you can expect to pay around $1,138, on average. Compared to market rents in the state of Illinois for two-bedroom apartments, rental rates in the city of Chicago are about 17% higher. Fair market rents for two- and three-bedroom apartments are $1,786 and $2,090, respectively.
While living in a major city can generally be expensive, you'll find that renting an apartment in Chicago is much cheaper than renting in San Francisco or even Washington D.C., where rents for two-bedroom apartments are now 92.3% and 45.9% higher (respectively) than they are in Chi-Town.
Nevertheless, many people still find Chicago to be an unaffordable city. According to a report from the National Housing Conference, 26% percent of renters in Chicago were severely housing cost burdened in 2014. That means that they were spending at least 50% of their income on housing-related costs. Most of the highly cost-burdened renters are also the poorest renters in Cook County.
Related Article: The Income Needed to Pay Rent in the Largest U.S. Cities
Getting an Apartment in Chicago
If you're on the lookout for an apartment in the Windy City, it's best to start hunting for one a month before you want to move in. That's the optimal time to start your search. But it's possible to find a landlord who doesn't mind working with someone who's looking for a place two months in advance.
Moving from a small town? Prepare to pick up the pace. You'll have to act fast if you don't want another renter to claim the property you had your eyes on.
Once you find an apartment that you're mildly satisfied with, it's a good idea to apply for it the same day you visit it. That means that all of your application materials (like recent pay stubs, references and a photo ID) will need to be within reach. Your apartment application fee will likely cost around $30 or $40, so it's important to make sure that you have your checkbook in your pocket or your purse.
If you can wait until the winter to move, that might be worth considering. Braving the cold weather might be rough, especially if you're accustomed to living in a much warmer climate. But it'll be easier to find an apartment you can afford and you won't have to compete with as many people for a spot.
More Tips for Renters
Know that you're not on your own. If you've spent a lot of time sifting through online listings and nothing's worked out, remember that you can find a broker to assist you. Just keep in mind that you'll need to have enough money to cover their commission.
Get familiar with the neighborhoods. Blindly searching for apartment in random neighborhoods isn't a good idea. Even if you're meeting with landlords 30 days in advance, it's a good idea to start checking out places online three months in advance. That way, you can figure out which neighborhood you want to live in and focus on finding an apartment in that area.
Know what you're looking for. This can help you narrow your search. Some factors you can consider include parking and the apartment's proximity to public transportation. At the same time, however, it's important to avoid being too picky. After all, you only have a month or so to find somewhere to live!
Don't just check Craigslist. It might be the first website you visit, but you probably shouldn't stop there. Other sites that might be helpful to renters include Apartmentpeople.com, Padmapper.com, Domu.com and the Chicago Apartment Finders website.
Ask about utilities. One thing you'll need to inquire about is whether there are any utilities included with the rent. Rental payments often cover heat, but they could cover other utilities, like Wi-Fi.
Proceed with caution. When you're meeting with landlords and property owners, it's important to ask plenty of questions so that you know what you're getting yourself into. You'll need to watch out for scams and walk away from anyone who insists that you pay in cash.
Prepare to cover the deposit and first month's rent. If you're not ready to pay for these expenses, you run the risk of losing the place to someone else.
Look at crime reports. Recent data from the Chicago Police Department shows that the murder rate in the city has increased. If you're concerned about your safety, you can check a website like ClearMap that'll give you access to crime rates in different neighborhoods.
Related Article: What Is the True Cost of Living in Chicago?
Final Word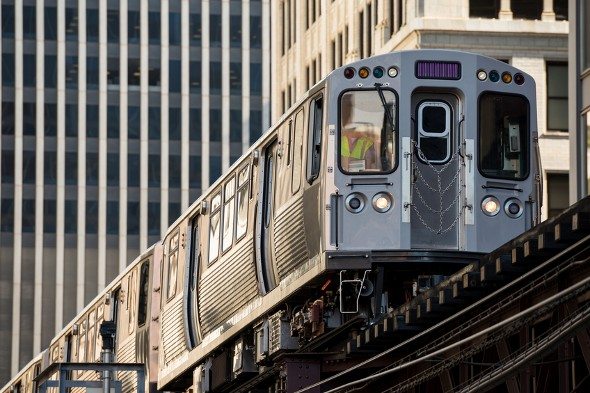 The city of Chicago has more than 100 different neighborhoods. Trying to find an apartment in a huge metro area can be particularly daunting, especially if you're coming from a place where everyone knows your name. Nevertheless, finding a great apartment is possible, especially if you know how to approach the apartment hunting process in the City by the Lake.
Photo credit: ©iStock.com/pawel.gaul, ©iStock.com/Steve Geer, ©iStock.com/400tmax