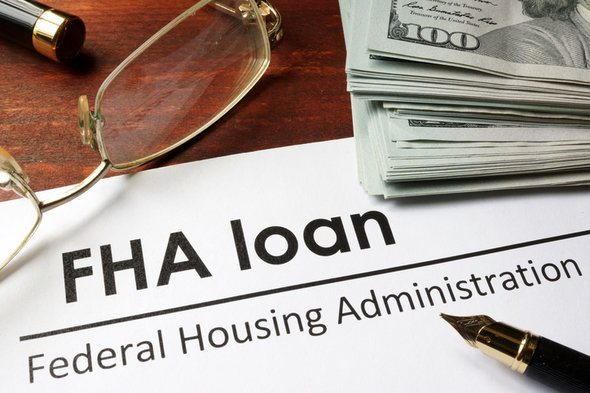 Mortgage loans insured by the Federal Housing Administration, better known as FHA loans, have become increasingly popular tools for home buyers. Sellers? They're not always as thrilled with the product. Why do buyers love FHA loans while sellers often cringe at the thought of working with buyers relying on them? The disconnect might stem from the negative perception homeowners have of buyers who can't afford larger down payments.
Why Buyers Love Them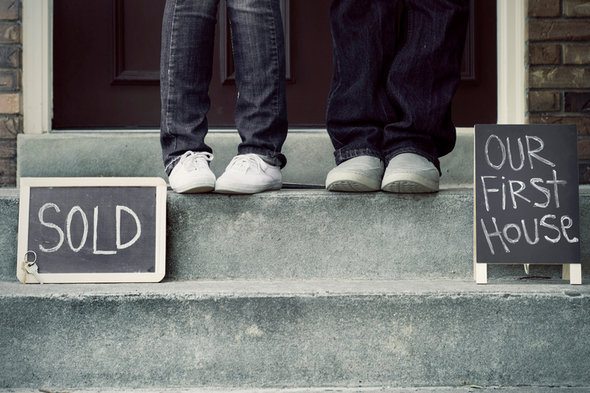 It's easy to understand why homebuyers like FHA loans: They require lower down payments than do most conventional – those not insured by the federal government — mortgage loans. Borrowers with FICO credit scores of at least 580 must only come up with a down payment of 3.5% of their homes' final purchase price to qualify for a mortgage loan. Those with scores of at least 500 can still qualify for an FHA-insured loan, but will have to come up with a down payment of 10% of a home's purchase price.
That 3.5% down payment requirement is a big advantage for potential home buyers. Most conventional lenders — though not all — require buyers to come up with down payments of at least 5% of a home's purchase price.
Consider a home priced at $200,000. A down payment of 3.5% comes to $7,000. A down payment of 5% on the same home is $10,000.
Why Sellers Worry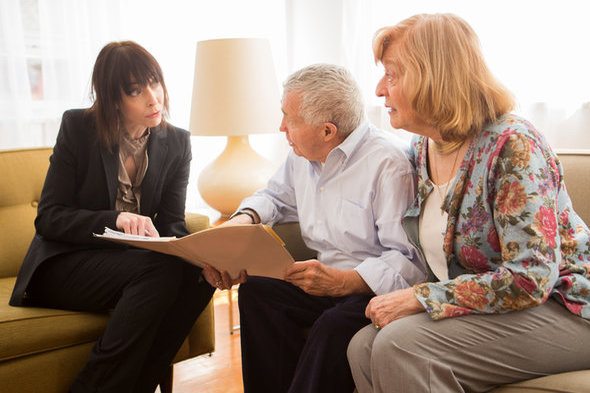 Sellers, though, often worry that the type of buyer who relies on an FHA loan might be a riskier one. They worry that the lenders working with these buyers might discover financial problems while verifying their income and debts. If this happens, the lender might withdraw their loan commitment. Sellers who have already entered into a tentative sales agreement with an FHA buyer, then, might see that agreement disappear. That is frustrating.
Sellers often believe, too, that buyers who need a lower down payment might not be able to afford any home repairs. Sellers worry that FHA buyers because of their lack of cash might be more willing to walk away from an offer if the home inspection turns up any problems.
For FHA buyers, these are both cause for concern. The United States today is dotted with sellers' markets. Homes in desirable neighborhoods often attract several full-price offers. Sellers might be less likely to accept offers coming from FHA buyers when they can instead choose a cash offer or an offer from buyers relying on traditional mortgage financing. In sellers' minds, there is simply less risk associated with non-FHA financing.
The Numbers
This is unfortunate because many buyers still rely on FHA financing. According to the U.S. Department of Housing and Urban Development, 15.41 percent of all mortgage loans used to purchase homes in fiscal year 2012 were insured by the Federal Housing Administration.
And many of the buyers relying on FHA loans are those most often underserved by traditional lenders. The National Council of State Housing Agencies found that in 2011, FHA loans accounted for 50 percent of the mortgage loans taken out by African-American borrowers and that 49 percent of home loans issued to Hispanic and Latino Americans are FHA loans.
FHA buyers do have a few options to make their offers more attractive to leery sellers. First, they can make a full-price offer. If FHA buyers can't compete when it comes to the type of financing they're using, they can at least compete on sales price. A high offer will make many sellers overlook their FHA concerns.
FHA buyers can also offer to buy a home in as-is condition. This is a risk — buyers never know what problems a home might have — but is one more way in which an FHA buyer can compete.
Update: Saving up enough money so you can reach your financial goals like owning a home is a huge undertaking. Enough people reached out to us saying they wanted help with financial planning, that we built a tool to match you with a financial advisor who can meet your needs. First you answer a series of questions about your situation and your goals. Then the program narrows down thousands of advisors to three fiduciaries who meet your needs. You can then read their profiles to learn more about them, interview them on the phone or in person and choose who to work with in the future. This allows you to find a good fit while doing much of the hard work for you.
Photo credit: ©iStock.com/designer491, ©iStock.com/pureradiancephoto, ©iStock.com/diane39