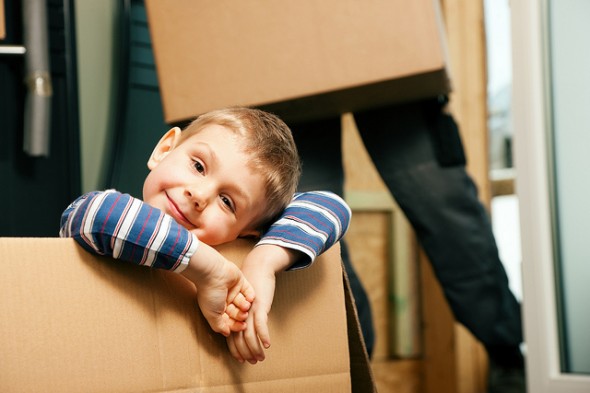 So you've got a new job paying you more money across town, across the state or maybe even across the country. You sort of feel like "The Jeffersons" of TV fame in that "you're moving on up." Well, pump your brakes before you make your final decision on salary and relocation.
Of course you consider the cost of living including housing costs and schools but there are some other items that could turn that income boost into a wash or worse.
Car Insurance
We recently moved to a new state, only about 3 and half hours away from our previous home. We found our car insurance jumped more than a thousand dollars a year although our two cars are older now and we have not had accidents or driving record issues to which this could be attributed.
Upon further research, we learned that the state in which we now live has one of the most rigorous requirements for insurance and even a city and county insurance tax. In addition the state requires all windshield repairs be done without a deductible.
Water/Sewer/Trash
In most cases there is one bill you pay for all sanitation-related services, usually sent to you by the city every month. There are also communities in which you arrange your own trash pickup with a bevy of private contractors vying for your business. If this is the case, research ahead of time and find out who offers you not only free trash containers but recycling bins as well. Also be prepared for a quarterly bill, as opposed to a monthly bill. You may have to re-work your budget accordingly.
Top 4 Tricks to Stick to Your Budget
Taxes
We lived in both Texas and Florida over the years and had a rude awakening when we left. We knew we would have to pay state taxes when we moved to other states, but were not aware of just how much or the fact that some states would have work or bedroom taxes for those who worked in the city, but lived in the burbs. Check with the taxing entity in your the state and city were you are living prior to accepting a job. Checking out the cost of living comparisons is not enough.
Traffic/Commute
This could be a deciding issue on whether to take that job and where to live. I have worked in one of the largest cities in the country and one of the smallest and I can tell you traffic was a bear in both of them, but for different reasons.
Do some research into what your commute time will be. If the place where you are considering a move has a regional planning commission go online and find out what how much long-term construction is underway. I lived in one city in which construction was not completed until we were leaving six years later, the only saving grace was that I worked an overnight shift and only had to deal with traffic on the way home every morning.
Quality of Life
Quality of life should be considered when it comes to any relocation. One of the keys can be what does the city offer culturally. You want to factors like whether it is a stop for big concerts or at least within driving distance of a spot that is. You also want to know what commitment the city has to its citizens. Ask a few questions.
Does the city offer free concerts in the park periodically? Does the city have a number of parks? Is the city considered progressive in the areas of importance to you? If you love going to the zoo at least four to five times a year, then moving to a city that doesn't have one may not be the best move for you.
Of course these are not make or break issues for you if the money is right, but certainly something to consider before you make that commitment to uproot yourself and your family.
Photo Credit: flickr