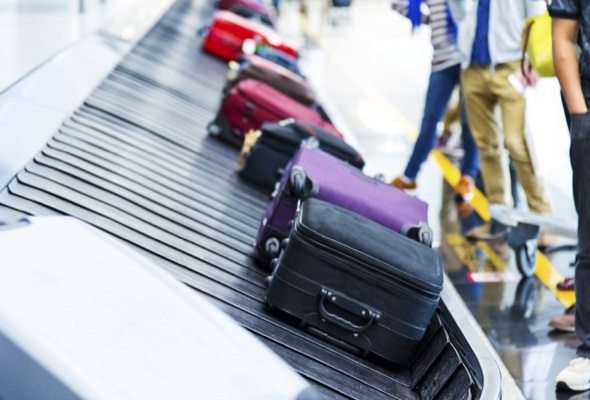 Perhaps you've received a job offer in another city. Or maybe you're relocating to be closer to family or to enjoy a change in scenery. Either way, you're making a big move. The process can seem overwhelming if you don't know where to begin. But a little planning can go a long way. Let's get into some of the things you'll need to consider when preparing to make a long-distance move.
Check out our mortgage calculator.
Consider How Complicated Moving Will Be
Whether your move will be complicated will depend on your circumstances. A recent college grad with no furniture, no children and no pets probably won't find moving as difficult as a family of four who's lived in the same house for years. If your upcoming move seems strenuous, there are ways to make it less stressful.
For example, if you have a lot of valuable items that you can't replace, hiring professional movers might not be a bad idea. Don't be afraid to ask about hidden costs or to shop around until you find the right movers.
Consider Your Moving Costs
The cost of moving certain items may actually exceed what you paid for them in the first place. If you want to save money on moving expenses, consider selling anything you can live without and condensing your belongings to the essentials. If you can donate some of your stuff to charity, you may even score an extra tax break.
If you have a car but you're planning to fly to your new location, you'll likely need to shop around for an affordable car shipping company. You might also need to ship some items to your new home. Just remember that shipping costs can add up quickly.
Do Your Homework
Whether you're moving to Hawaii or New York, it's important to research the new location you'll be calling home. You might want to find out where the important landmarks are and whether there are any customs you'll have to adopt. That way, you can make a smooth transition into your new life.
Keep in mind that the cost of living and tax rates can vary depending on where you live. It might be wise to compare differences in property taxes, sales taxes and state or local income taxes to see how your financial situation might change after the move. It's also important to find out whether your bank has a branch in your new city.
It's best to research the neighborhoods within your new town before deciding where to live. You might need to consider your transportation options, your commute to work and the accessibility of the amenities you'll need. Neighborhood safety and school performance could be important as well if you have children.
Related Article: 17 Things to Know About Moving to New York
Finding Housing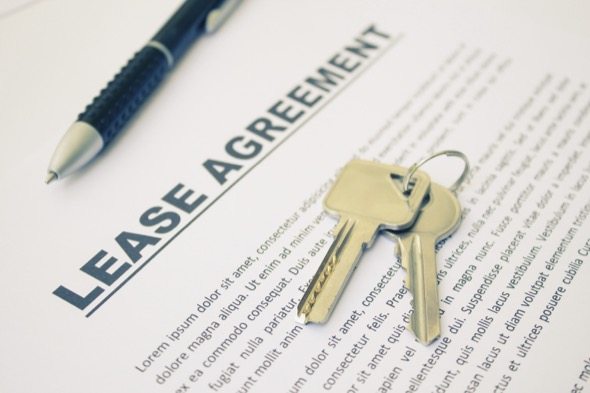 Whether or not finding housing will be difficult will depend on where you're moving. In large cities, the rental and housing markets could be competitive and fast-paced. But in small towns, the real estate market might be calmer and easier to navigate.
You'll also need to decide when you'll sign a lease. Should you find a place in advance or hunt for one after you move? Making a trip ahead of time to secure a housing arrangement could be a good idea if your timeline (and your budget) allow it.
The Move Itself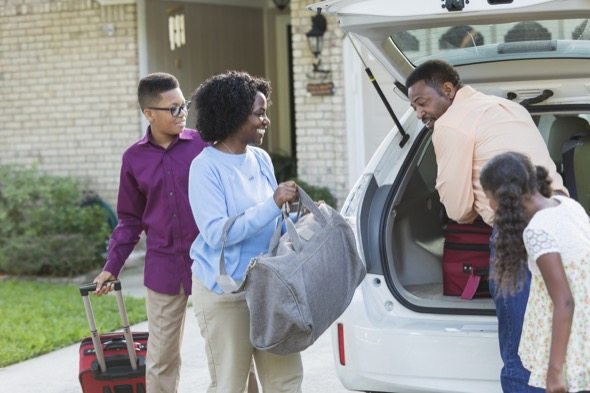 If you're flying, don't forget to arrange your transportation to and from the airport. If you shipped your car, you'll need to make sure you can pick up the vehicle at the time you selected.
If you're traveling by car, you might need to spend the night at a hotel before you reach your destination. And as you're thinking about the route you want to take, you'll need to make sure that there are plenty of restaurants and gas stations along the way (especially if you have children or pets). After all, ending up in the middle of the desert with no food or gas probably wouldn't be ideal.
Find out now: How much house can I afford?
Settling In
Once you've finished unpacking, there are several tasks you'll need to complete in order to settle in. You'll need to update your voter registration information as soon as you can, change your address with the U.S. Postal Service and change your billing addresses for bank accounts and credit card accounts.
If you've moved to a new state, it might be a good idea to make sure that you can still use your health insurance. If you can't find a healthcare provider that accepts your insurance, you'll need to enroll in another plan. It might be wise to have your primary physician send over your medical records so you won't have to go through that process in the event of an emergency.
Bottom Line
Moving any distance can feel like a massive undertaking, but being organized is key if you want your transition to be a smooth one. If you can come up with a plan (and a backup plan if necessary), you can leave your old home feeling prepared and ready for a new adventure.
Photo credit: ©iStock.com/baona, ©iStock.com/chainatp, ©iStock.com/Susan Chiang