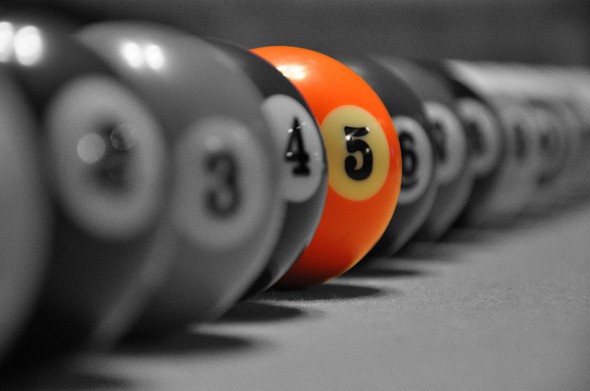 Over the last century people have been heading west in search of opportunity and fortune. Whether it's for gold or to see their name in lights, generations of the young, broke and single have flocked to Hollywood before bad Lifetime movies even existed. Not everyone has dreams of being a big star, so for those of you looking for a place to live west of the Mississippi and don't have your sights on Tinsletown, we have some great alternatives for you! From crazy college towns to big cities, there is a place for every young, broke and single person.
Find out now: Is it better to buy or rent?
Related Article: 5 Places to Live if You Are Young, Broke and Single in the South
Omaha, NE
Who would have thought that the birthplace of the Reuben sandwich would be a great place for the young, broke and single to call home? Omaha has a happening music scene and a great small town meets big city vibe. Only 400,000 people live there (over 40,000 college students) which makes Omaha a a really accessible city for young people. Once a huge agricultural area, Omaha has become a technology powerhouse. Omaha was named one of the nations top 10 high-tech cities by Newsweek. With lots of technology jobs, cheap rent, and lots of other young, broke, single people to party with, Omaha is a great place to hang your hat (or your laptop bag).
San Diego, CA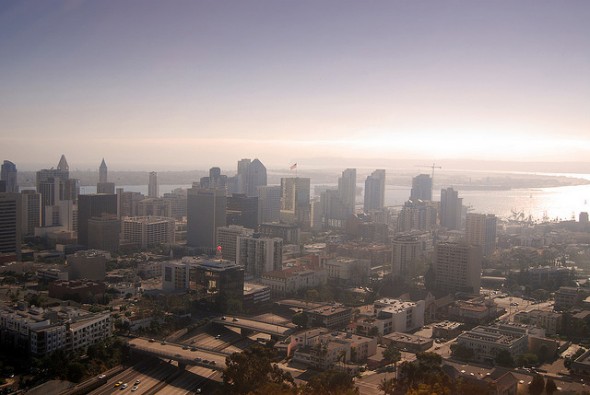 For beach bums or surfers in training, San Diego is the perfect place to set your beach chair. Beautiful weather, miles of pristine coastline (70 miles to be exact) and other young single people make San Diego a great reason to head west young man (or young woman). San Diego has a moderate cost of living, high singles population and lower than average unemployment rate. It's also a border town, so for the young, broke and single that aren't quite old enough for an adult beverage, they can make a run for the border to Tijuana for the night. Whether you come here for the surf, sand or the great weather, San Diego can be a perfect town for the young, broke and single.
Salt Lake City, UT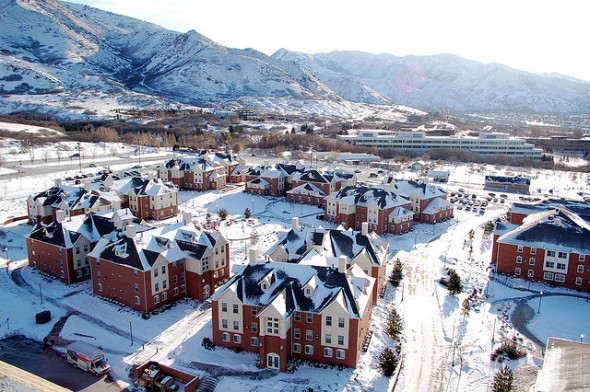 There is so much more to Salt Lake City than Mormons and a big lake. SLC has a temperate climate, beautiful vistas, and has also been named as a great city to live in for the LGBT community. There are plenty of companies to choose from for work (one of which was named #3 on Fortunes best places to work – CHG Healthcare). For the outdoor loving young, broke and single person Salt Lake City is the perfect place. You can ski, hike, boat or relive your favorite memories from the Olympics, which the city hosted in 2002 (some of the buildings are still there). With lots to do and plenty of other singles, Salt Lake City could be the perfect place to settle down.
Related Article: 3 Places to Live if You Are a Tech Guru (Besides Silicon Valley)
Seattle/Tacoma, WA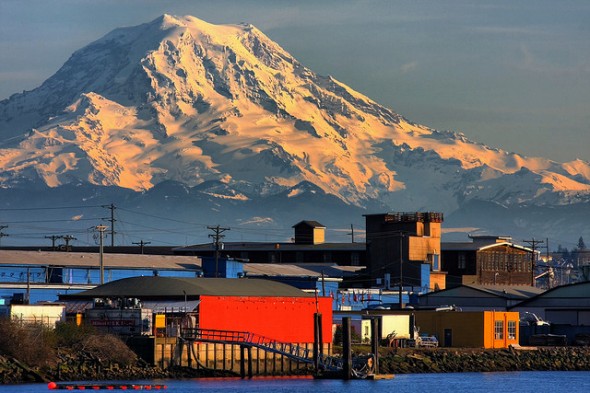 Don't let the rainy days fool you, Seattle is a bright and vibrant city. Filled with arts, culture and plenty of things to do, the young, broke and single flock to the Seattle, Tacoma, and Bellevue areas in droves. Coffee shops, bars and singles are in abundance. Low unemployment rates coupled with tech giants like Microsoft in the area may keep you young and single – but maybe not broke for long if you can snag a tech job here. Seattle is the perfect city for everyone from grunge enthusiasts to coffee lovers. Who wouldn't love to visit the Space Needle?
Portland, OR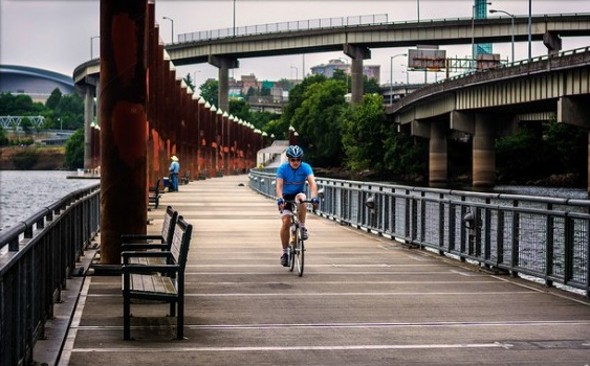 Portland is a great city for the young, broke and single. There is an eclectic vibe there with the perfect mix of high-class and alternative lifestyles and they all get along perfectly. Portland is filled with culture, outdoor living, and friendly people. With the close proximity to the Pacific Ocean, you get a temperate climate, gorgeous views and coastal charm. The Portland economy is thriving, so you have your pick of jobs and you will find more reasonable rents than some other west coast cities. There are plenty of other singles there, too, so you may stay young and broke – but not single for very long!
Related Article: 5 Places to Live if You Are Young, Broke and Single in the North
Where would you go if you could head west? Are there any other cities that didn't make our list that would be perfect for the young, broke and single? Share them below!
Photo Credit: MichaelLuna, andreas.biesdorf, HawkeyePilot (limited Flickr time), Dricker94