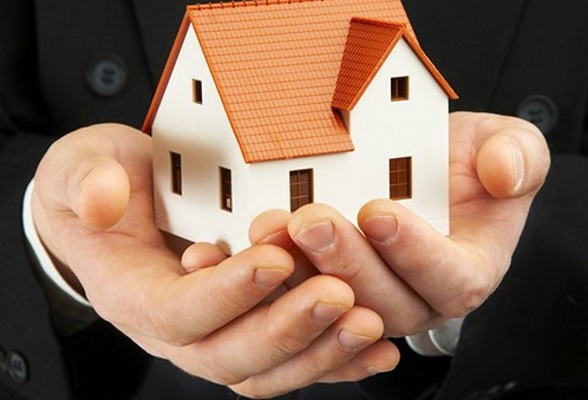 The mortgage application process is no different than applying to college or a new job. Similar to those application processes, purchasing a home requires a balance between qualifications and desires. Everyone's personal finances differ based on circumstances, assets, capabilities, savings, and income. As a mortgage applicant, you should strive to remain within your means.
Find out now: How do I get a mortgage?
To do this you should weigh all of the factors and match them to your income. Once you have jumped through the preliminary hoops, and set your eyes on a property, the next step is to get serious about applying for a mortgage.
The first thing to familiarize yourself with is the standard mortgage application. This is often referred to as the Uniform Residential Loan Application (URLA), or form 1003. Its purpose is to determine your eligibility for a loan.
This is done by assessing your background and providing the bank with detailed information. When filling out the 1003, put as much time and consideration as possible into every single response. How fill out the form will directly translate to the mortgage you will be paying off for the next 30 years.
Not to worry, we've broken down the complicated and often overwhelming process into four critical components.
The 4 C's of Mortgage Application and Mortgage Processing:
Collateral: The worth of the property you're planning to purchase. It's invaluable to get an appraisal of the property in order to understand its value, which will obviously vary depending on its location, size, resale value, and many other factors.
Capacity: Can you handle the responsibility that comes along with a mortgage? This is determined by comparing your yearly income against your yearly financial obligations plus the mortgage. If your income is less than your mortgage payments including your other bills, you may want to reconsider home ownership for the time being.
Character: This is simply your history of paying bills (outstanding and otherwise) in an orderly and timely fashion. Your character is best reflected in your credit report.
Capital: Includes your savings, assets, other properties, and you. It may also include asset information including bank statements, retirement funds, and possessions (property, vehicles, etc.), and working investments.
By working through these four categories on your own, you can save a great deal of time and energy. By making sure a loan is right for you, and that you're right for the loan, you will only have to apply once.
Filing your first URLA (form 1003)
Once you are confident in your eligibility for a mortgage, you can move forward to the 1003. Keep in mind that there are no wrong answers here, and it's always beneficial to disclose any outstanding and/or ongoing debts, such as child support or alimony.
Disclosing your race, ethnicity, and criminal history would also be advisable. None of these things will "make or break" your application, so full disclosure is important. You can only hurt yourself by being untruthful in a mortgage application.
After submitting all of this information, it is not uncommon for a mortgage/loan officer to ask for supplemental documents (i.e. W-2's, paystubs, verification of employment). In this way, applying for a mortgage is similar to applying for a lease on a vehicle — banks simply want to make sure you a properly payback the loan.
Once the bank has all of the necessary paperwork they will submit your application to an underwriter, or in some cases, an automated system. The underwriter will then determine your eligibility for the mortgage. This usually takes a few days, and if you are deemed worthy a Conditional Loan Approval (CLA) will be issued.
Following the CLA the bank will issue you a commitment letter detailing the terms of your loan approval. If everything is in order you will then be cleared to close.
Eager to get the bowl rolling on your mortgage application process? Start by using the SmartAsset calculator to see how much of a house you can afford today.
See the rest of the posts in this series:
Mortgages – Part 1: Introduction to the Application Process
Mortgages – Part 2: Mortgage Prequalification & Preapproval
Mortgages- Part 4: Mortgage Underwriting & Insurance
Mortgages – Part 5: Pre-Closing and the Closing Process
Photo credit: flickr