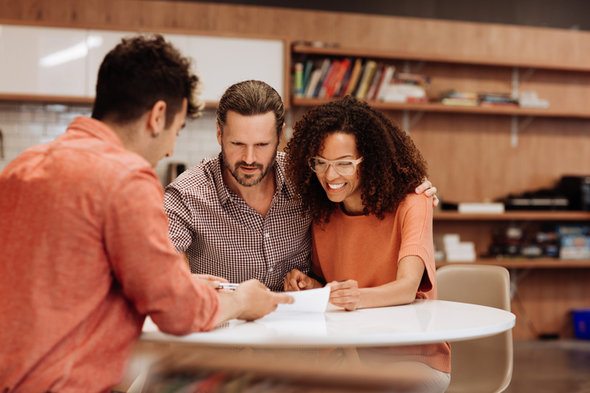 Unless you've got a huge chunk of change, you'll probably need to take out a mortgage to buy a home. The 30-year fixed mortgage has long been considered the traditional route for homeowners. However, that mortgage won't work for everyone. When it comes to choosing the right mortgage loan, it's important to pick one that works for your budget and is a good fit for your overall financial goals. If you're in the market for a new home, here's a rundown of your borrowing options.
30-Year Fixed Rate
A fixed rate loan means that your mortgage payments and interest rate will stay the same. This lasts until you pay off the house completely. The amounts can change if you decide to refinance at some point. Depending on the lender, you might be able to roll in your property taxes and homeowner's insurance into the loan. This could help you pay those charges, but they will push your monthly payments a little higher.
A fixed rate loan can offer stability since your payments stay the same. This should make budgeting and long-term planning easier. However, your rate cannot change with the market. If rates go down, you'll have to refinance the mortgage to get a better deal.
You should also think about how long you plan to stay in the home before signing on the dotted line. It usually takes three to five years to break-even and recover your initial costs. So if you don't plan to stay in the home for long, you could end up losing money on the deal.
If you're looking at a 30-year loan, be aware of the down payment your lender will require. Homebuyers often put 20% as the norm. But, if you're trying to get an FHA loan you may be able to put as little as 3% down. Just be aware that without putting the full 20% down, you may have to get private mortgage insurance.
15-Year Mortgage Loan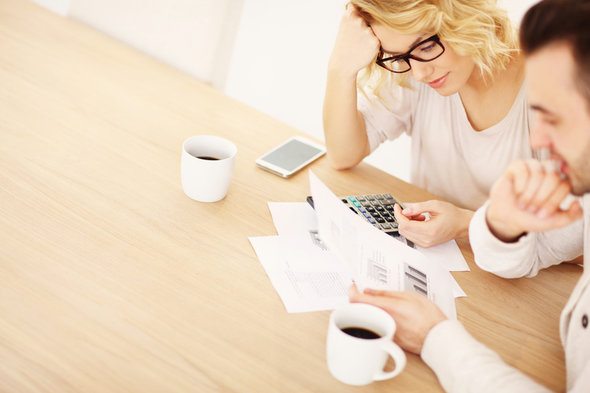 Automatically, a 15-year mortgage term means a higher monthly payment. The upside is that you'll be paying off your home in half the time. These loans also offer a fixed rate so you won't have to worry about your interest fluctuating over time. If you're not concerned about major financial upheavals, taking on a 15-year loan can be the smarter move. You just have to make sure that you can afford the higher payments.
You also might want to consider a 15-year loan if you're looking to refinance. If you've already been in the home for a while, you've probably already paid off a chunk of interest on your current loan. Refinancing can get you a better rate and lower your payments. But you won't want to stretch it for another thirty years. If you do, you may end up paying more for your home in the long run.
Adjustable Rate Mortgages
Thanks to the collapse of the housing market in 2008, adjustable rate mortgages (ARMs) have gotten a bad reputation. But the number of homeowners opting for this type of loan is once again on the rise. With an ARM, the amount of interest you pay adjusts periodically. The times depend on the loan agreement. Usually, ARM interest amounts adjust every 1, 3, 5 or 7 years. ARM rate amounts depend on market trends.
With an ARM you would typically pay a lower amount of interest in the beginning. Once the loan adjusts, then you would pay a higher amount. If you don't plan to stay in the home for long, taking on an ARM may actually save you some money up front. Be cautious though, in case the adjusted rate rises to substantially more than what you've been paying. If this should happen, it could become difficult or even impossible to keep up with the payments. If you're planning to stay put, this would be a less than ideal situation to find yourself in.
Interest-Only Mortgages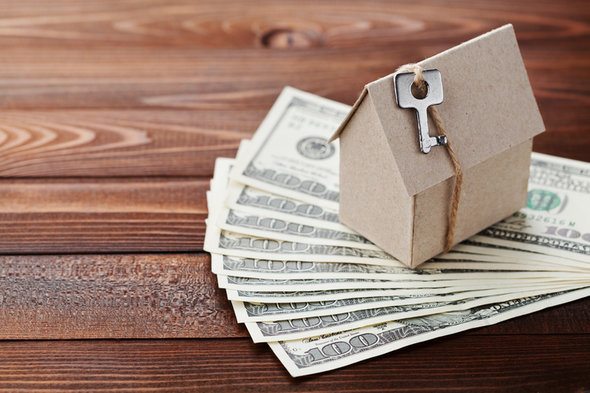 With an interest-only loan, you make payments solely towards the interest. This lasts for a set period of time, usually five to ten years. An interest-only loan can have either a fixes or adjustable rate, depending on the loan terms. Once the interest-only period ends, the loan becomes fully-amortizing for the rest of the mortgage term. At this point, you would be responsible for paying both the principal and interest. Once this happens, your monthly payments will increase.
Taking on an interest-only loan allows you to keep your expenses lower at the outset. This can be helpful if you are starting out in your career or need to free up cash for other expenses. You also have the option of refinancing into a fixed-rate conventional loan once the interest-only period ends. Since payments tend to skyrocket, this could be a wise move. Again, be wary just in case your home doesn't appreciate as much as you think it will. If that happens, you may have a harder time refinancing.
Bottom Line
It can be difficult trying to decide which mortgage is right for you. Try to understand how each type of loan works and what the pros and cons are. It helps even more to apply each loan's system to your own finances. You can't just jumping into the buying process without reading the fine print. That may keep you from getting the best deal possible.
Photo credit: ©iStock.com/Weekend Images Inc., ©iStock.com/macniak, ©iStock.com/Julia_Sudnitskaya