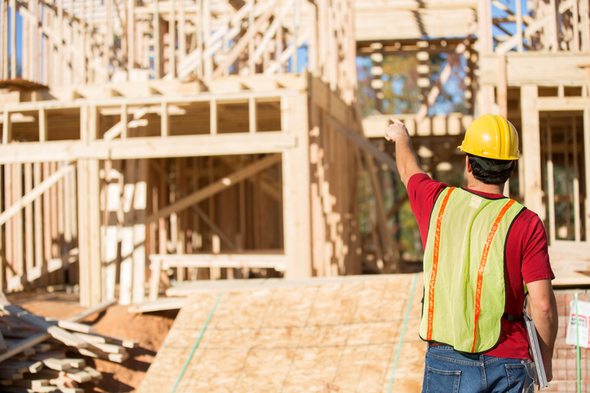 One of the most challenging aspects of the home-buying process is getting access to financing. Securing a loan can be even more difficult when you're planning to build a house from the ground up instead of getting a mortgage to purchase an existing property. If you're building instead of buying the home of your dreams, here are some things that you'll need to keep in mind.
Find out now: How much house can I afford?
1. You'll Need a Construction Loan
Conventional mortgage loans are issued when there's a tangible asset that can be used as collateral. If you fall behind on your mortgage payments, the bank can take the house you purchased and sell it to recoup the cost of their investment.
When you're building a house, on the other hand, the home doesn't physically exist. So you'll need to get a construction loan first. These loans are usually interest-only loans. Once the house has been built, you'll need to apply for a mortgage.
If you take out your construction loan and mortgage loan separately, you'll have to go through the loan underwriting process and pay closing costs on two separate occasions. While you can roll the construction loan and mortgage into one loan, you may end up with a loan with a higher interest rate.
2. You'll Need Excellent Credit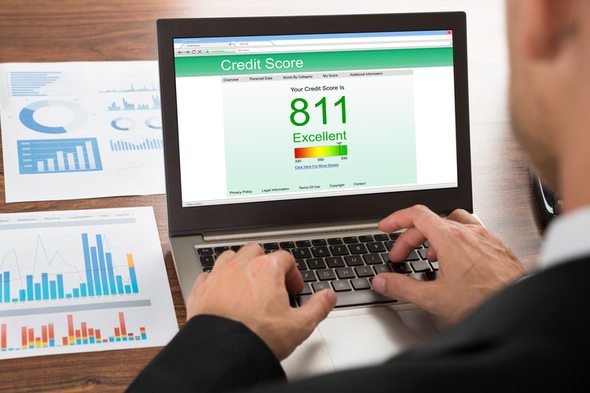 Construction loans by nature are riskier for lenders and in order to qualify for one, you'll need to have a solid credit profile. If your credit reports show a history of late payments, charge-offs or other negative marks, getting a construction loan may be a long shot.
Before applying for a construction loan, you may want to spend some time building your credit. Doing things like paying down your debt balances and paying all of your bills on time can go a long way toward helping you secure a loan.
You may also want to consider checking your credit reports for any errors or inaccuracies and disputing them. But it's best to resolve any disputes before applying for a construction loan.
Related Article: Buying Land? Here's What You Should Know
3. Lenders Look at More Than Just Credit
While your credit history is an important part of the construction loan approval process, it's not the only factor that matters. In addition to reviewing your credit report and credit scores, your lender will consider the size of your down payment, the value of the land you're planning to build the home on, the estimated cost of building the home and your builder's track record.
It's not unusual for a lender to run a credit check and a background check on a builder. So that's something to think about while you're shopping around for a contractor. Taking the time to find an experienced and qualified builder can spare you a headache later down the line.
4. You'll Need to Have a Budget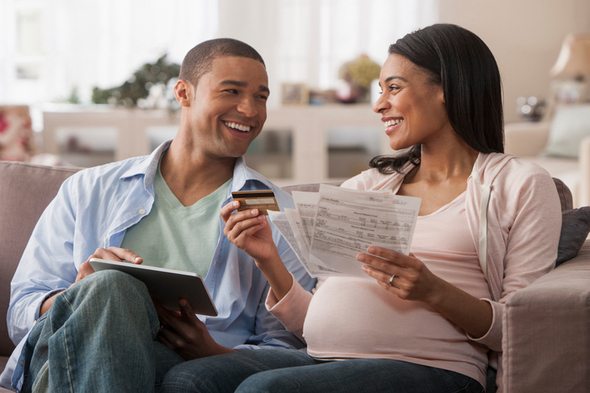 One of the fastest ways to derail a construction loan application is to have unrealistic expectations about how much building a home is going to cost. Before you approach a lender, it's best to review your builder's estimate to make sure the numbers add up. Getting quotes from multiple builders before choosing one may also be a good idea.
While you're at it, consider whether your down payment is large enough. Instead of putting down the standard 20%, your lender may expect you to put down more money depending on how much you need to borrow.
Related Article: All About Land Loans
5. Shore up Your Savings
Even if you've spent weeks poring over your budget, it's impossible to plan ahead for building expenses that may pop up unexpectedly. Having extra savings can help you stave off financial emergencies and convince a lender that you're a reliable borrower.
Final Word
It's often said that failing to plan is planning to fail. That's particularly true when it comes to financing a new construction home. Knowing the steps you'll need to take in order to obtain a construction loan and a mortgage is key if you're trying to build the home you've always wanted.
Photo credit: ©iStock.com/fstop123, ©iStock.com/AndreyPopov, ©iStock.com/SelectStock