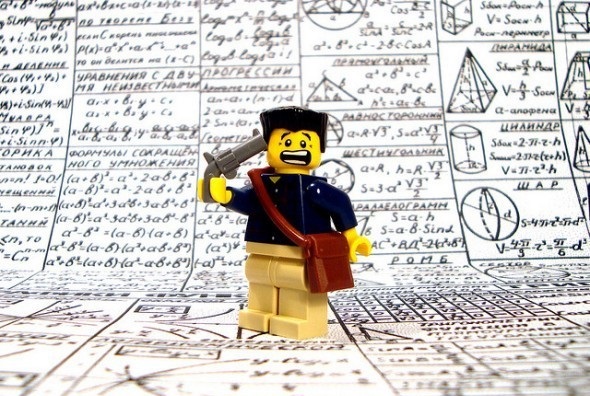 While mortgage rates have jumped recently, they are still very attractive. However. figuring out the intricate puzzle that is mortgage math can be a very daunting task though. There is so much that goes into the approval process and figuring out just how much you can afford when buying a home. Buying a home is, in most cases, the largest and most significant decision you will ever make in regards to your financial life. Yet, according to Chris George, president of mortgage lender CMG Financial, "it's surprising to me that people tend to spend more time in pre-purchase research for a car than they do for a home mortgage."
Find out now: How much mortgage can I afford?
It is worth it to take some time and do a little reading on the subject so you aren't caught off guard. The government keeps making changes, so now, more than ever, it is imperative to do some homework.
What's Your Score?
Keeping track of your credit history and score is extremely important when it comes to mortgage math. It plays a huge part in the rate you may get, and over thirty years, even a few percentage points can make a significant difference in what you will pay in the long run. Most private lenders sell their mortgages to government-backed entities like Freddie Mac. In order to do so, certain criteria must be met.
With FICO scores below 600, the going gets pretty tough and the interest rates start going up. Late payments, defaults, bankruptcies and high debt ratios have a major impact on your score. For those with scores above 760, the ability to negotiate better rates is possible because of the perceived safer sale in regards to risk.
The Down Payment
In order to avoid paying private mortgage insurance (PMI), you must be able to make a down payment of twenty percent on the home you are purchasing. Let's be honest though, unless you just sold a property for a large gain or have recently received an inheritance, who has that kind of money to lay down on a house?
The Federal Housing Authority (FHA) offers loans with as little as 3.5 percent down. In order to do that, they make the mortgage companies charge extra fees to protect themselves from potential defaults. There are other loans not backed by the FHA that could be an option. If you can put five percent down, you can get one of these "conforming" loans. You won't avoid PMI, but it disappears immediately when the loan-to-value equals 78 percent.
Mortgage Math is Hard
Figuring out what you would pay, how much you save and the taxable consequences of purchasing or re-financing a home is not simple. You can't just pull out the solar-powered calculator the bank gave you and figure it all out. There are financial calculators all over the internet, but most people need more than just a number spit out of a basic formula. Like that car purchase where a person will study MPG, engine size and car capacity, as well as multiple reviews on each make and style, more education must done on mortgage math.
SmartAsset: The Home Buying Guide
There is so much to look at it in figuring out what you can or can't afford when buying a house. Frankly, that is why SmartAsset was even created. The goal is to provide simple answers to very complex questions. The comprehensive first time home buyer's guide will help you walk through the process and answer some of the questions you might not have even thought to ask. It is first and foremost, an educational tool to help make difficult decisions easier for homebuyers.
Figuring out whether buying or renting is the best option is the first step on anybody's journey to a home closing. By adding some basic information on a safe and secure site, questions like how much house a person might be able to afford, how much they should borrow, or how much to put down?
How does a person's credit score affect their chances of getting a loan? What will the tax picture look like after signing on the dotted line? The SmartAsset Home Buying Guide can help answer these questions and more.
The Mortgage Explorer shows just where the money goes and how it compares to the value of a home. This is a great way to give piece of mind on where a buyer stands before they ever contact a mortgage broker. A little education now will save plenty of grief later.
Photo Credit: Shurik_13