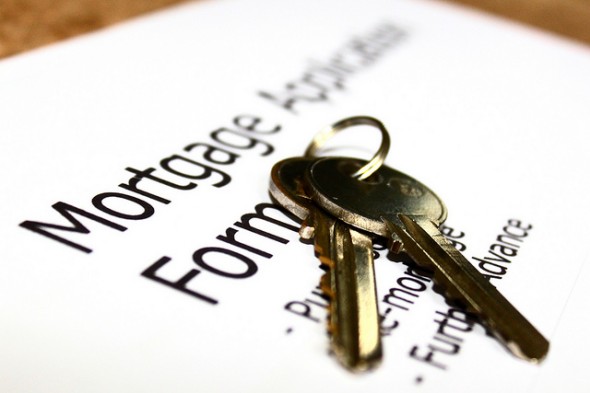 Ever since the crisis in the housing market, and subsequent tightening of lending standards and regulations, all you seem to hear is how hard it is to acquire a mortgage loan, and how banks are unwilling to lend. While it remains nearly impossible for somebody with poor credit to get a mortgage, for those with good or even moderate credit scores, lending standards are actually getting looser.
Find out now: How much mortgage can I afford?
Data from Ellie Mae indicate that the average mortgage loan in August of 2013 was 82 percent of the value or purchase price, up from 79 percent a year before. Further data from Ellie Mae show that 31 percent of mortgages in August were for borrowers with credit scores less than 700, while that number was only 15 percent a year ago.
Tiered Loan Pricing
After the meltdown of the subprime mortgage crisis, lenders became unwilling to lend at competitive rates to all but the most qualified borrowers. In the loan underwriting standards set by Fannie Mae, a credit score of 740 or above is considered essentially perfect. Below that, every 20 point drop in score usually comes with an add-on to either the loan fee or the interest rate. The lower the credit score, usually the higher the down payment required. Below a score of 620, new mortgage loans are almost impossible to get.
What this pricing structure does is price many people in the middle credit score range out of the market. Although the structure still exists today, one specific way that it has begun to change is with the availability of private mortgage insurance. PMI allows for financing with less than a 20 percent down payment or existing equity. For a few years, PMI companies have had credit standards sometimes even more stringent than those of the lenders. Rising property values is one factor that has led PMI companies to be more aggressive, and insure loans for those with less than perfect credit.
Related Article: 5 Signs You're Not Ready to Buy a Home
Rising Rates – Good for Mortgage Borrowers?
Rising interest rates, ironically, has also helped open up lending standards. As mortgage rates rise toward what investors can earn in other ways, alternative investment sources begin to show interest in financing mortgage loans. Although a risk premium will always exist for less qualified borrowers, the options increase when players other than Fannie Mae, Freddie Mac and FHA enter the lending arena. For well-qualified borrowers, outside investment helps to add different loan programs and products to a borrowers options.
Related Article: Everything You Need to Know about the Secondary Mortgage Market
So far, most of the loosening has occurred on the refinance side of the mortgage market. Although underwriting rules tend to be the same for purchases as they are for refinances, in today's market every home sale seems to be a competitive situation. Well-qualified buyers stand a better chance of having their offers accepted. Again, rising interest rates may prove to help those with less than perfect credit, by taking some of the bargain hunters out of the real estate market.
The Jumbo Mortgage Market
Another place where credit is more available now than it was even one year ago is in the jumbo mortgage market. Jumbo loans are defined as loan amounts higher than the designated county limits set by Fannie Mae, FHA and Freddie Mac. Private or "portfolio" investment is needed for jumbo loans. As the perceived risk of mortgage financing is reducing over time, investors are showing a renewed interest in backing jumbo loans, thus bringing rates into a more competitive range.
Related Article: Return of the Exotic Mortgage!
Photo Credit: smiscandlon