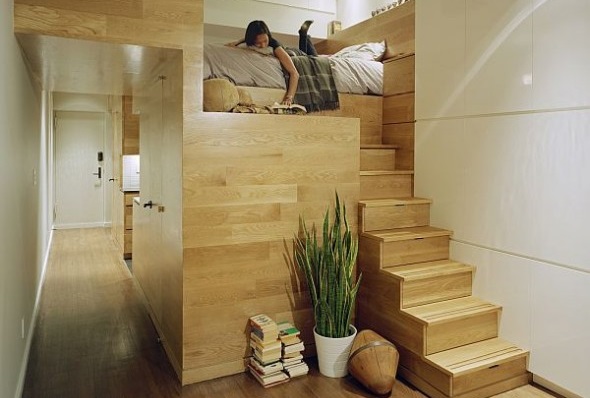 Have you dreamed of living in the heart of New York City – taking the subway to work, catching a Broadway show, getting Chinese takeout at two o'clock in the morning? Many people dream of big city life and all of the adventure that goes with it but there is also a huge price tag that comes with taking a bite of the big apple.
Related: Is It Better to Buy or Rent?
There are many who want to live there so badly that they are moving into tiny apartments to be able to afford to live in the city they love. Others live in the city now but with the tough economy, they needed to downsize to stay there. This isn't happening just in New York City, but in other high rent area like San Francisco and Los Angeles. With an economy that has forced people into downsizing and retailers like IKEA catering to small space solutions – will micro living be the new housing trend?
Related Article: 5 Yachts that are Cheaper than San Francisco Apartments
The Rise of Micro Living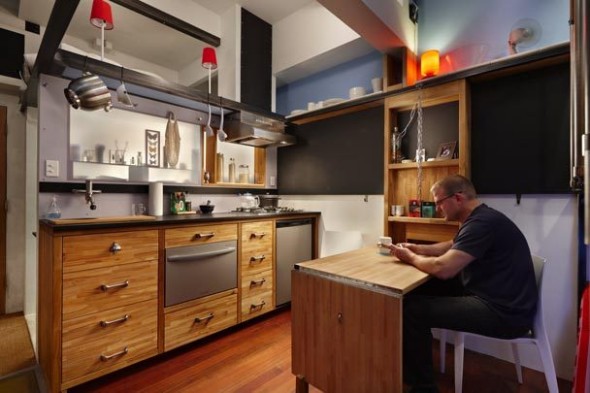 Many reasons have led to the popularity in micro living. The economy has been a big factor. Another reason why small space living has increased is due to the lack of affordable housings. In a place like New York City, where rent on a studio apartment can easily reach four digits, low to medium income families have slim pickings. Almost 9 million low-income families in the US are on the brink of homelessness in today's economy. Sharing space or downsizing has become a necessity in order to keep a roof over their heads.
This has led to a demand for micro apartments with affordable rent. There are even a few of these buildings being constructed in cities across the country. New York City announced in January that they will be putting up a building of 55 micro-units on a city lot on the Upper East Side. With rents as low as $945 per month, there will most likely be a rush of applicants. Unfortunately in New York City there is a shortage of 800,000 apartments, so it won't even make a dent in the problem.
Related Article: How Much House Can You Buy For $550,000 – New York Edition
Why Do People Want to Live in Small Spaces?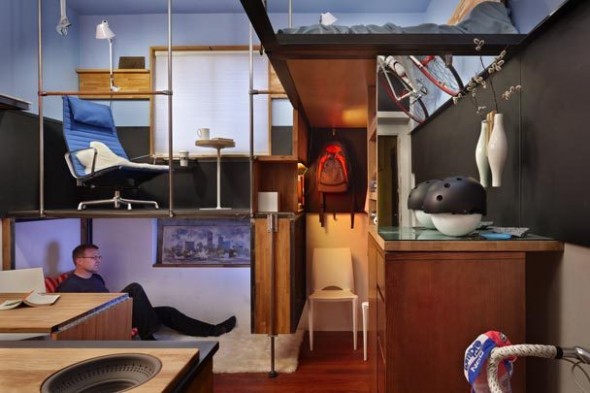 People can choose to live in a small space for a multitude of reasons. They may need to financially or they may find that there is a lot of space currently sitting unused in their larger apartment. Others may choose to spend their money on travelling than on high rents. With the average person spending over 30% of their salary on housing it doesn't leave a lot of extra money to spend. By embracing a smaller, less expensive space and cutting costs, it could offer the financial freedom that they were looking for.
No matter what the reason for people choosing micro living, it has certainly grown in popularity the last few years. What do you think of this trend – what would you trade off space in order to live in the city that you love? Could you live in a space under 400 square feet if you had to? Share with us below!
Related Article: Micro Living: My 3 Tips for Living Big in a Small Space
Photo Credit: Globalkimi, YoTo000