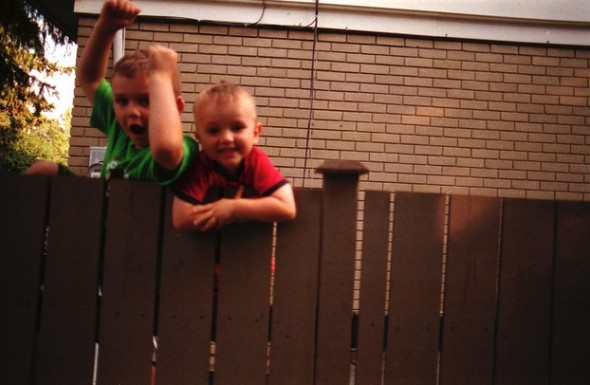 How important are your neighbors when considering moving into a new house? When thinking of moving into a new community, we tend to take a number of things into consideration. Whether we are renting or buying a home we often will consider, not only the price, but also location and vicinity to work, school reputation, crime rate, and more. Of course, not until we move in and have lived in a community for a little while do we truly get a feel for the community. One of the most important factors in making a neighborhood feel like home is those we share this space with.
Neighbors can be very influential in our living experience. Trulia surveyed some 3,014 American adults and found some surprising information in regards to importance of neighbors.
Friends Next Door
One of the most unexpected tidbits this surveyed revealed is just how much people actually like their neighbors. The study found that approximately two-thirds of people said they did. That number climbed to 80% when these people actually knew the names of their neighbors. Simply put, familiarity with one's neighbors increased the likelihood that one would like and get along with them.
Furthermore, for those who did not know their neighbors' name, about 53% still said they liked them. Only about 5% of survey takers actually admitted to disliking their neighbors and another 5% stated they were considering moving because of their neighbors. When the survey results are broken down by location, it seems there are some significant differences among familiarity with neighbors.
Related: What Neighborhood is the Best Fit For Me?
When it comes to geography and familiarity with neighbors, Midwesterners were more likely to know the names of their neighbors. 60% of Midwesterners know the names of their neighbors, whereas only 51% of Northeasterners and Southerners, while 49% of Westerners stated the same. However, while Westerners were less likely to know the names of their neighbors, they also rated the highest among those who liked their neighbors at 72% compared to 67% for the nation.
Rowdy Renters
When it comes to whether or not neighbors were liked, one issue that stood out among the rest was the issue of renting versus homebuyers. About 35% of people surveyed—even those who are renters—stated they preferred if their neighbors were homeowners. Additionally, 51% of homeowners stated they preferred to have neighbors who were homeowners.
Related Article: 5 Tips For Renting Your Home
Among the top complaints about renters were the ideas that renters were more likely to be noisy, messy, and fail to keep up with maintenance of the property, which could lead to decreasing home values. As Quentin Fottrell writes on the revelations of this study, "Americans have long preferred to live near people like us." Not only do homeowners prefer to live by homeowners, but there are also separations based on income levels, race, ethnicity, and language which tend to go hand in hand with race and ethnic segregation.
When it comes to deciding on where to live, neighbors seem to be very important to those surveyed. Many also revealed they would prefer to avoid arguing with neighbors, and in the event a disagreement were to arise, they would try to get to know their neighbors better in order to fix the conflict. These survey results reveal that most Americans enjoy who they have chosen to live around. However, while the U.S. has made progress in terms of racial and ethnic divisions, there are still major divisions when it comes to who we want and choose to live around.
Photo Credit: Mike Babiarz