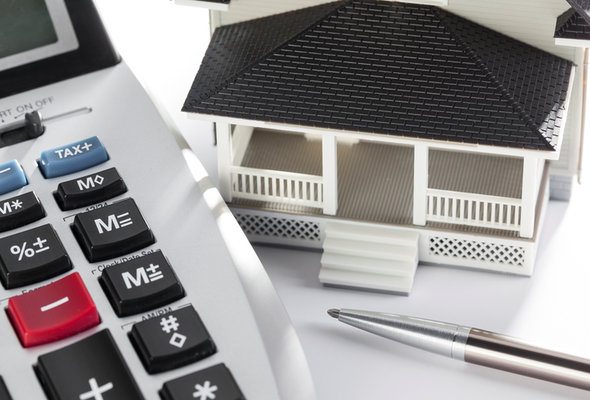 Filing bankruptcy is an extreme option for dealing with outstanding debt but in some cases, it's the only way to get the fresh financial start you need. Going bankrupt can relieve your debt burden but there are some long-term consequences. It can take years for your credit score to recover, which can be discouraging if you're looking to get a better a deal on your mortgage loan. While refinancing after bankruptcy may be challenging, it's not impossible and we've got a few tips that can help make the process easier.
Check out our refinance calculator.
Get Your Credit Straight
Generally, you won't be able to find a lender who's willing to offer you a refinance right after your case is discharged. Typically, you'll need to give it at least six months before you start shopping around for a deal. This gives you plenty of time to work on building your credit back up so you'll be more attractive to lenders.
Your first priority should be getting caught up on your mortgage payments if you're past due. You should also be paying all of your other bills on time, since your payment history accounts for a substantial chunk of your credit score. If you don't have a checking or savings account, you should open up one of each and start building up your balances. Showing lenders that you're able to keep up with your payments and save money will only work in your favor.
You'll probably start getting credit card offers in the mail within a few months after your bankruptcy is discharged but you should be cautious about getting more credit. If you can afford to pay the card off in full each month, it'll give your score a boost that much quicker. If you rack up a big balance, it could hurt your score and your chances of getting approved for a refi.
Maximize Your Home's Value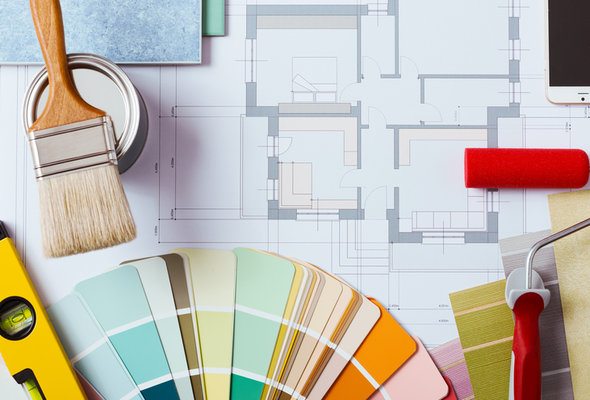 When it comes to refinancing after bankruptcy, you need to face the reality that you're probably not going to qualify for prime rates. Building up as much equity as possible can help you get the most bang for your buck on a refinance loan. At the same time that you're working on your credit, you can also be working on getting the most out of your home.
Making some inexpensive improvements can go a long way towards increasing your property value. For example, something as simple as adding a fresh coat of paint to the exterior and trimming up the hedges can significantly improve your curb appeal. If you've got a little more to spend, you might consider tackling a larger project like renovating your kitchen or building an addition to get even more value.
Choose the Right Lender
Getting the best deal on a refinance loan after bankruptcy means doing some careful research. Some of the things you need to consider when comparing lenders are the interest rate you're approved for, the fees and the waiting period requirements. For example, you can't refinance into an FHA loan until at least two years have passed from the date your case was discharged.
You can compare rates online or call lenders in your area to ask about refinancing programs for homeowners with less than stellar credit. If you can't find a lender who's willing to work with you or the rates you're being offered are still too high, it may be a sign that you need to give it more time.
Be Prepared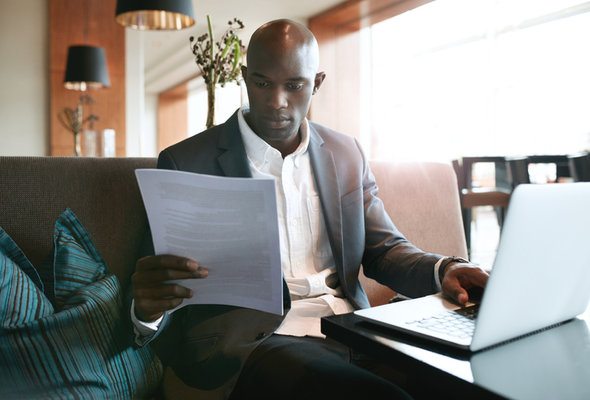 Before you apply for a loan, you need to make sure that you've got all the supporting documentation the lender needs. This may include a copy of your current mortgage paperwork, bank statements, recent pay stubs, tax records, your Social Security card and any documents related to your bankruptcy filing.
Read over the loan application carefully before you fill it out and don't be afraid to ask questions if you come across something you don't understand. If you're not comfortable filling out the paperwork on your own, you could have your bankruptcy attorney look it over to make sure everything checks out.
After You Refinance
Once you get approved for a refinance loan, you should continue to work on building up your credit score and increasing your savings cushion. Over time, the impact of the bankruptcy on your credit will fade but it pays to be proactive about improving it on your own. The better your score is, the better your rate will be if you decide to try and refinance again later on.
Once you're back on your feet, you might also consider sitting down with a financial advisor to come up with a financial plan to ensure you stay on track. A matching tool like SmartAsset's SmartAdvisor can help you find a person to work with to meet your needs. First you'll answer a series of questions about your situation and goals. Then the program will narrow down your options from thousands of advisors to three fiduciaries who suit your needs. You can then read their profiles to learn more about them, interview them on the phone or in person and choose who to work with in the future. This allows you to find a good fit while the program does much of the hard work for you.
Photo Credit: ©iStock.com/Bill Oxford, ©iStock.com/demaerre, ©iStock.com/jacoblund