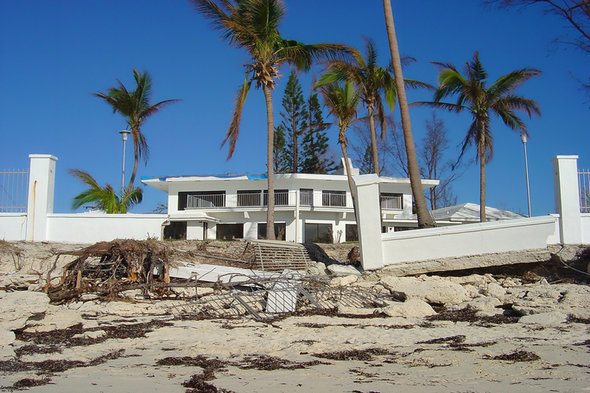 Just about everyone welcomes the first sign of spring with open arms. They can pack away the sweaters and coats, open the windows and plan outdoor activities. A definite change from cold, blistery temperatures, but the arrival of late spring and summer isn't without headaches. This also marks the beginning of storm season, with Hurricane season beginning June 1.
Find out now: How much life insurance do I need?
Nobody wants to think about a hurricane, tornado or other severe weather storm damaging their home or property. But this is a reality of home ownership. According to AccuWeather.com a hurricane that makes landfall causes, on average, about $1.8 billion in damages. The time to prepare your home for storm season is now – not when there's a threat of severe weather.
Purchase a portable home generator
Power is often the first thing to go when there's severe weather. Depending on the severity of the storm, it can take hours or days for the power company to restore services. Candles and flashlights are helpful in this situation, but unfortunately, these won't keep your food from spoiling in the refrigerator.
A portable generator is a gas powered-device that provides temporary power to your home. These devices are available in different wattages. And while they won't restore electricity to your entire house, they can power your refrigerator, television and a few lights.
Get flood insurance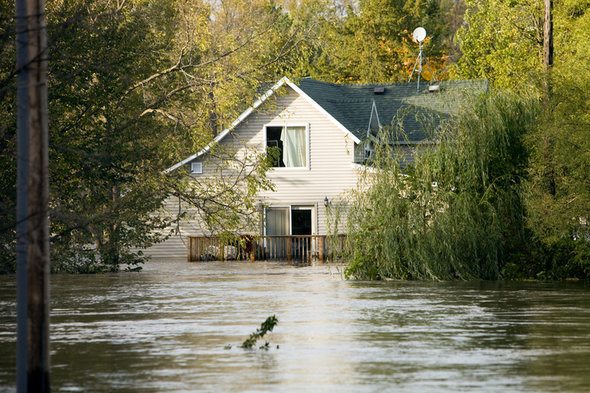 Don't make the mistake of thinking that flood insurance is covered under your homeowner's insurance policy – it's not. Flood insurance is a separate policy that you can purchase through an insurance agent. This is a smart investment, even if your neighborhood never floods. It can cost thousands of dollars to repair your property after a flood, and without insurance, you're on your own. Request quotes from an agent and purchase a policy as soon as possible – there's a 30-day wait period before coverage takes effect.
Related Article: What Kind of Insurance Do You Need for a Second Home?
Clean your gutters
Gutters can't handle heavy rain if they're filled with leaves, tree branches and other debris. Rainwater will collect and overflow, and this overflow can damage your roof and siding. The weight of debris and rainwater can also cause gutters to detach from your house, and cause moisture to seep into areas like your attic and basement.Trapped moisture over a prolonged period of time can lead to a nasty and costly mold problem. Avoid this headache and professionally clean your gutters before storm season.
Trim tree branches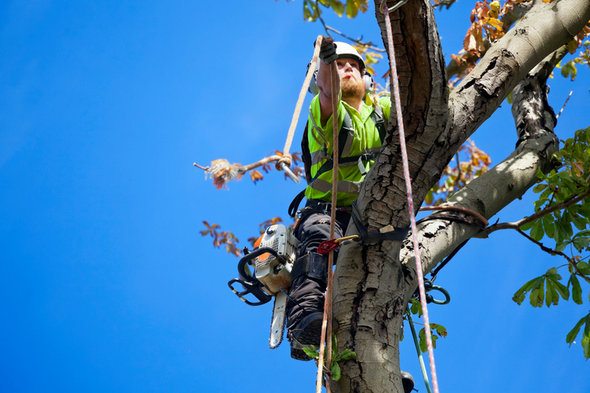 A broken window in the middle of severe weather is the last thing you need. This can happen if tree branches hang too close to a window or glass door, as strong winds can slam limbs into your house. Do a little yard maintenance to prepare your house for storm season. Trim branches that brush against your home, or completely remove trees that pose danger to your house.
Related Article: 6 Insurance Policies You're Wasting Your Money On
Take pictures
For insurance purposes, take photos of your house before a storm hits. This includes the exterior front and back. Snap pictures of each room, giving extra attention to valuables, such as electronics and jewelry. Print and place photos in a tightly sealed plastic bag, and then place the bag in a water-proof safe or box.
Tips for Financially Preparing for a Hurricane
Make sure you have adequate insurance coverage. Though it might not be the most exciting of tasks, read through your homeowner's insurance policy and make sure you fully understand it. Also ensure that all of your policies are up to date.
Create an emergency fund. Though this is always a good practice, it's especially important to have extra money on hand in case of a natural disaster. Working with a financial advisor can ensure your financial situation is stable enough to weather a storm. A matching tool like SmartAsset's SmartAdvisor can help you find a person to work with to meet your needs. First you'll answer a series of questions about your situation and goals. Then the program will narrow down your options from thousands of advisors to three fiduciaries who suit your needs. You can then read their profiles to learn more about them, interview them on the phone or in person and choose who to work with in the future. This allows you to find a good fit while the program does much of the hard work for you.
Photo Credit: ©iStock.com/NoDerog, ©iStock.com/BanksPhotos, ©iStock.com/stocknshares