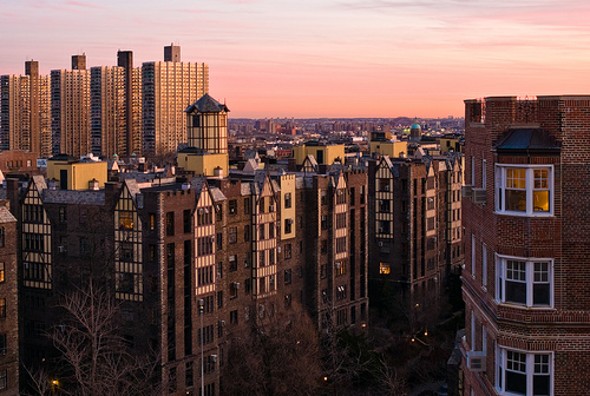 Apartment hunting in a major city is usually a matter of choosing the lesser of two evils. Just like choosing between buying and renting, you will likely have some tough decisions to make. Demand makes prices exorbitant— meaning you can choose the space you like and live in poverty, or a hole in someone's basement and have financial stability. The numbers demonstrate this challenge, as 25 percent of renters drain their monthly income by half each month on utilities and rent, according to MSN.
Find out now: Should I buy or rent?
Here are five tips to help you find a livable space you can afford. Use them, and hopefully you can find a place you like that won't break the bank.
Master the Search
In popular cities, you have to be on point to find a decent place. Good deals go fast, so you need to know where and how to look. Familiarize yourself with searches that work for you. Craigslist is one of the most effective, but it can be a pain to narrow down your prospects to the areas of the city that you want. Also, those doing the posting will sometimes be deliberately misleading about location or price.
Some people have success with apartment-specific sites. It really depends on what you are looking for. Find the websites of property management companies, that's another way to search for available units that may not have been widely advertised yet.
Practice different search methods to discover which works best for you. Be quick to act on properties that interest you. In high-demand areas, often the first person to contact the landlord wins.
Aim for Off-Season
Not everyone has this option, but searching during the down times is the best way to find good deals. Summer is a terrible time to search for apartments. College kids leaving and entering school, as well as parents moving their families over the summer, can destroy your chances of getting a good place.
Ask around to determine the off-season for your particular city, and do your apartment hunting then. Whether you are searching for apartments for rent in Atlanta, Portland or Los Angeles, you can bet there is an optimum time to rent.
Look Before Getting Your Hopes Up
Pictures and descriptions can be misleading. The hole in the basement mentioned earlier actually exists, and can be found on The Worst Room, a blog documenting apartments in New York City. It does have a small door, reminiscent of Alice in Wonderland, but it is still a ridiculous space to live in.
In desperation or dishonesty, landlords will sometimes misrepresent their offerings. Talk to current tenants, research the safety of the area and determine if any unwanted developments are going up nearby. Deals often turn out to be duds upon further inspection.
Get the Word Out
Telling friends and family that you are looking for an apartment is a great way to find deals. Landlords interested in high-quality tenants will often keep an ear out for recommendations, and you may make a great connection this way. Some apartments or homes are never even advertised. For these landlords, it is more important to have a good tenant than to get a quick rental.
Make Sure Everything Works
When you are hungry for a good deal, sometimes you can act too quickly. You may want to get out of your parents' house more than anything in the world, but it probably has running water and a lack of cockroaches. If you fail to run over every square inch of your potential place, you may be in for some nasty surprises.
Checking if the space is large enough for your stuff, that the appliances work, that the lights work— all of these should be part of your checklist. You can find checklists online to make sure your new place works for you.
Find out: What do I need in a home?
Happy hunting
Hunting for an apartment in a popular city is tough, but it is not without its rewards. Once you do land a quality apartment at a price you can afford, you can enjoy all of the benefits of living in a city many only dream about.